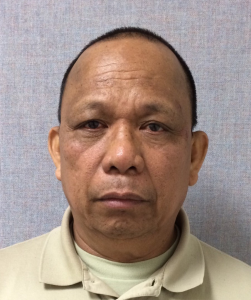 Tordil Pleads Guilty to 2015 Slayings; Sentencing July 7 (VIDEO)
The man charged in four Montgomery County shootings, two fatal, pleaded guilty Tuesday in county Circuit Court.
Sentencing for Eulalio Tordil will be July 7, State's Attorney John McCarthy told reporters.
McCarthy said prosecutors would ask for the maximum sentence, life without possibility of parole. He called it the "only appropriate sentence."
"This was a man who wanted to go out in a hail of gunfire at the hands by Montgomery County police. He wanted a suicide by cop," he said.
The May 2016 shootings led to a manhunt after the shooting death of Tordil's wife.
Tordil was fueled by his own anger over a failed marriage and failed finances.
"This was a man who did not care about what injury he caused to his wife or to anyone else who got in the way," McCarthy said.
His attorneys, Theresa Chernosky and David Booth, released the following statement:
"Today Mr. Tordil made a good choice, he took the first step in taking responsibility for this actions.
"Mr. Tordil's choice today will allow the families to start to heal and move on without being retraumatized by a trial.
"Today you heard about the worst two days in Mr. Tordil's life, when he was making some bad choices, but at the sentencing hearing you will learn much more about Mr. Tordil which will show you who is really is, beyond what culminated in those two days in May."
Previous stories:
Police Release Names of Shopping Center Shooting Victims (PHOTOS)
UPDATED: Police Announce Charges in Shopping Center Shootings (VIDEO)
Two Killed, Two Injured in Shopping Center Shootings (PHOTOS)