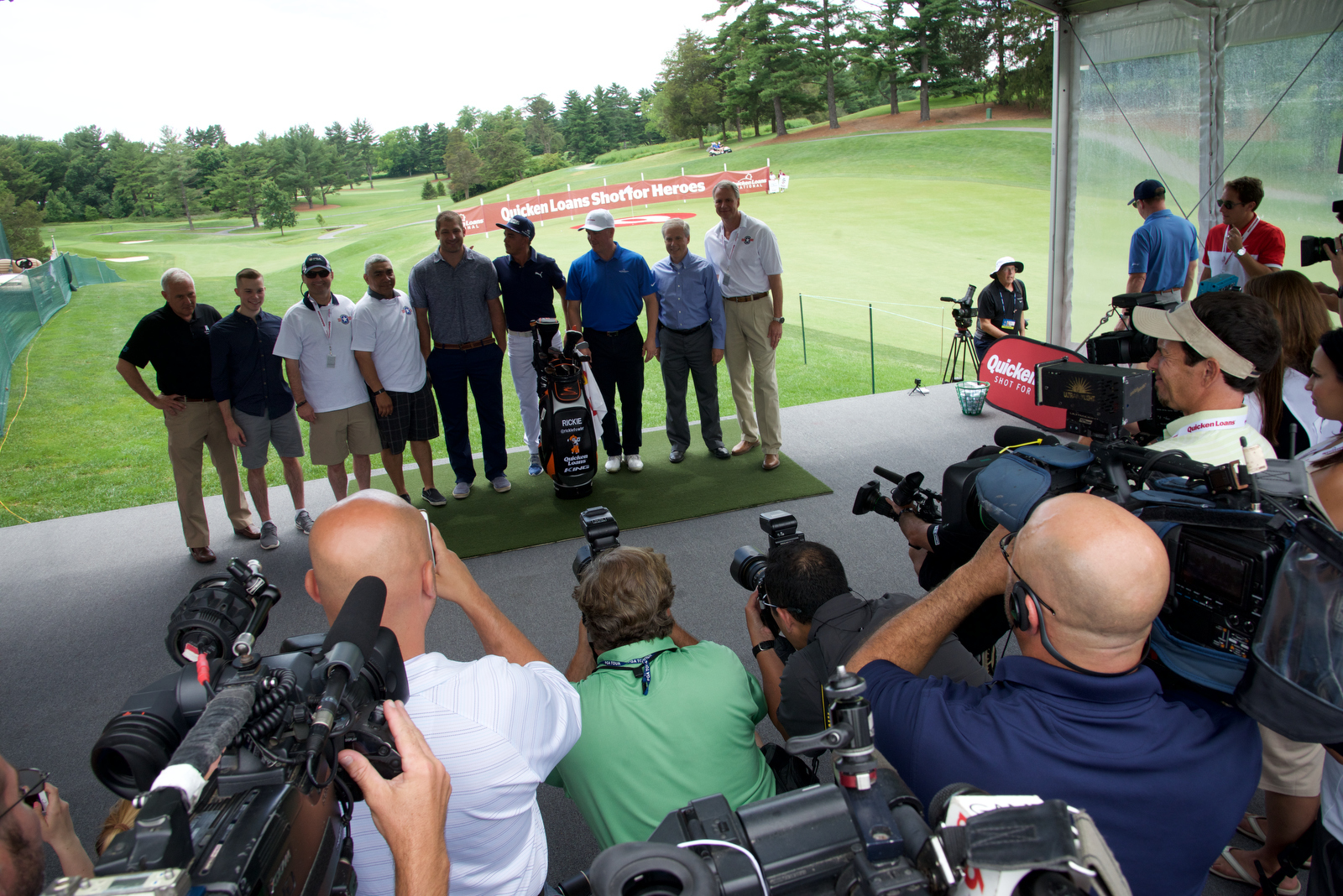 Take a "Shot for Heroes" at the Quicken Loans National (VIDEO)
The Quicken Loans National takes place this week at Congressional Country Club and organizers are hoping golf fans will take a swing from a custom-built platform located between the Clubhouse and 18th hole for a chance to win $10,000 and to raise money for Operation Homefront and the Tiger Woods Foundation.
The "Shot for Heroes" is a tournament long initiative allowing each fan to take their own shot to raise money for charities.
Find out more in this MyMCMedia Extra video, below, that features Chris Cooley of ESPAN Radio 980, Bill Emerson, Quicken Loans CEO, Rick Singer, Tiger Woods Foundation CEO, John Pray, Jr., Brig. Gen. (ret.), USAF and Operation Homefront President and CEO, and PGA golfer Rickie Fowler.
Prizing for the "Shot for Heroes" includes:
$10,000 donated to charities and $10,000 awarded to each golfer or fan who aces the hole.
$100 donated to charities if a shot lands within 14 feet of the pin.
$50 donated to charities for each participate who attempts a shot.