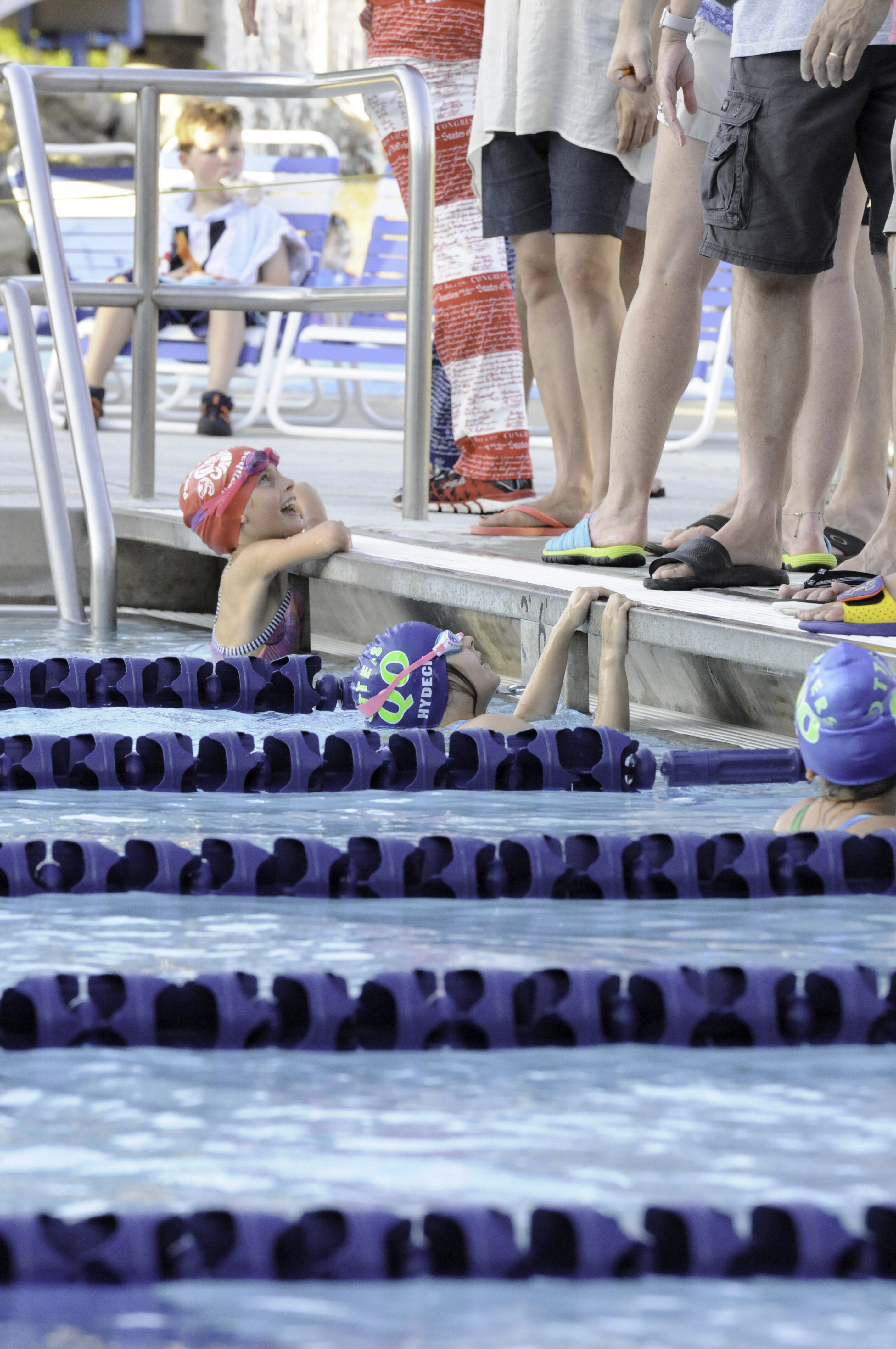 Summer MCSL Meets and Heats Are On (PHOTOS)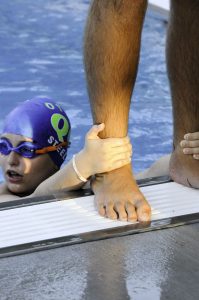 What is it about July in Montgomery County that makes summer swimming such a pleasure?  Answer: Warm nights around the pool deck cheering for your friends, family and having time to make new friends.
July becomes the most intense month for local Montgomery County Swim League and country club swimmers.  Wednesday night B meets for MCSL and Thursday nights for the country club league are a bit more subdued.  B meets can be long and miserable but for those that are in the pool but they also become a source of fun and a lifetime of memories.  Age group swimmers who aspire to swimming with the A team on Saturday mornings try to improve their times at B meets.  For other swimmers just the challenge of competing in the pool and belonging to a team combine to make B meets just fine for their needs.
Parents hone their skills at these meets, too.  It takes a lot to balance family dinner needs at the local pool eatery with pizza and Gatorade and maybe a Nutty Buddy cone while cheering and watching the activities.  Maybe they like the splash of water on their knees as they bend over at the waist to do lane timing.  Or maybe they just like the camaraderie of making new friends while hosting the event or stroke judging.
Me.  I like the silly events at the B meets.  These are usually built around holidays such as July 4th, or Super Hero Day, or Silly Coaches with painted hair.  It all spells fun and builds lasting memories for a summer to remember.
One last thought –  it's on these summer nights at the local swim club during an MCSL B meet that future Montgomery County Olympians like Katie Ledecky and Jack Conger got their nerve up to have fun, compete and make friendships that last a lifetime.
Photos taken at the Western District Swim Center in Poolesville where the Poolesville Piranhas hosted the Quince Orchard Otters on Wednesday, July 5, for a Red, White and Blue B meet.
Photos | Phil Fabrizio | For MCM