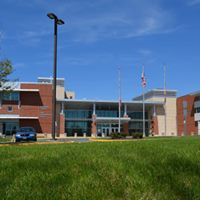 Student Arrested in Frederick County For Shooting Threat at High School
A Catoctin High School student was arrested on Thursday after authorities were notified of a potential shooting threat made towards the school, according to a news release.
School administrators contacted the Frederick County Sheriff's Office after a concerned parent notified the school of a potential threat.
The suspect, identified by police as 18-year-old Nichole Cevario, was removed from a classroom and taken to Frederick Memorial Hospital for an emergency evaluation where she remains hospitalized.
Evidence recovered from Cevario's home included a journal where she outlined  a detailed shooting event that she planned to execute in April.
Other items taken by police included a shotgun with ammunition, bomb making materials, shrapnel, fireworks, magnesium tape and fuse material.
"The investigation to this point has revealed that this was a plot solely conceived by Ms. Cevario and there are no other individuals that assisted her in the planning and/or the execution of this plot," the Frederick County Sheriff's Office released in a statement. "Additionally, at this point in the investigation, we are confident that Ms. Cervario was the only one that knew of this impending incident that was averted as a result of this investigation."
Investigators obtained an arrest warrant for Cervario that will be served upon her release from the hospital.
She is being charred with possession of explosive material with intent to create a destructive device and possession of incendiary material with the intent to create a destructive device.
Anyone with information is asked to contact Sgt. Greg Warner at 301.600.25843.