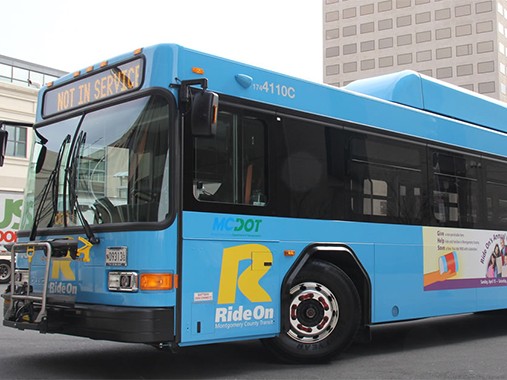 Starting Thursday, Ride On Passengers Need to Wear Face Coverings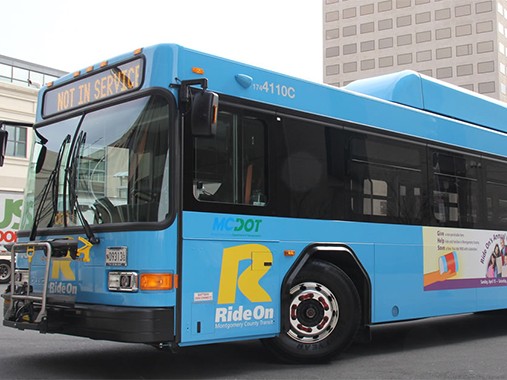 Montgomery County Department of Transportation announced that Ride On passengers will be required to wear face coverings aboard buses starting Thursday. Earlier this week, the county government provided Ride On bus operators with face coverings.
MCDOT said in a statement that any passenger that does not comply with this mandate "may be directed not to board the vehicle or to exit the vehicle." Face coverings can include any article that snugly covers the mouth and nose, like cloth masks, scarves, and bandanas.
The mandate follows guidelines from CDC and Federal Transit Administration to combat the spread of the coronavirus. Gov. Larry Hogan announced during a press conference Wednesday that all Marylanders will be required to wear face coverings on public transportation and in retail stores starting 7 a.m. on Saturday.
MCDOT emphasized that while Ride On passengers were previously encouraged to wear face coverings, starting Thursday it is a requirement. Since Monday, Montgomery County residents have been required to wear face coverings in grocery stores.
Metro is currently not requiring its passengers to wear face coverings. Instead, Metro officials are strongly encouraging riders to wear coverings, but passengers who don't will not be denied service. (This, of course, will change in Maryland—per Hogan's executive order—starting Saturday.)
Where to Find Face Masks in Montgomery County?
Here's some of MyMCMedia's previous coverage about where to find face coverings in Montgomery County.
UPDATE: Five More Places in Montgomery County Selling Face Masks to the Public
Five Places in Montgomery County Selling Face Masks to the Public