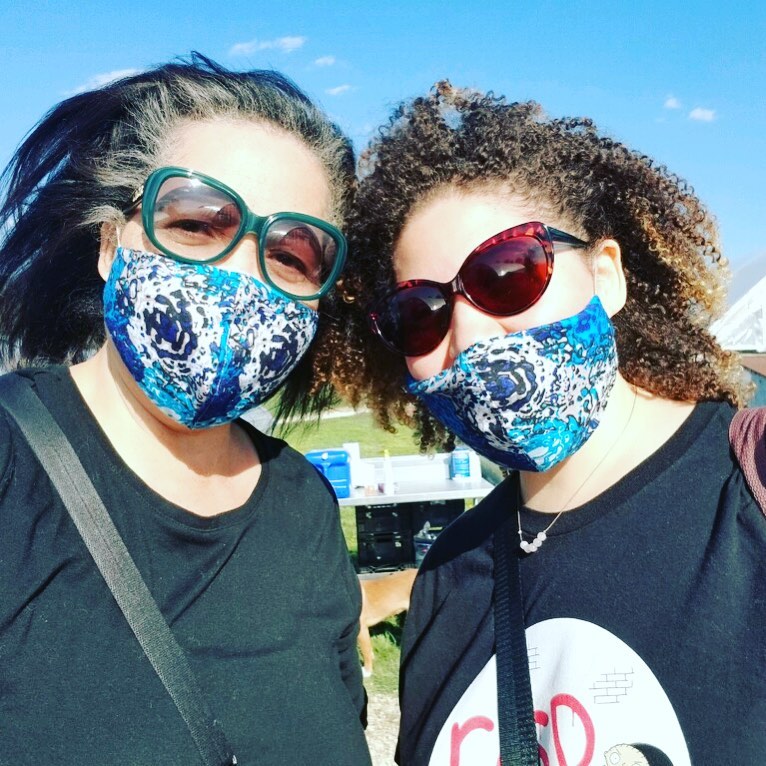 UPDATE: Five More Places in Montgomery County Selling Face Masks to the Public
CORRECTION: Derwood Cleaners is not selling masks. The store has been removed from this list.
Trying to find a business selling face masks to the public? Finding it frustrating at best to make a mask from a T-shirt? Maybe we can help.
Last week, Montgomery Community Media asked our Facebook followers this question, "Know anyone in Montgomery County making face coverings for the public?" We pulled together an initial list of places making face masks Monday.
Here are five more places suggested by Facebook comments:
Anytime Alterations
Anytime Alterations webpage
10522 Detrick Ave, Kensington
301-933-0288
Millie's International Creations
Millie's International Creations website
Silver Spring
301-332-8134
sales@milliesint.com
Say It In Stitches
Say It In Stitches Facebook page
Gaithersburg
301-906-5438
QuaranSeams
QuaranSeams pop-up store information
Maisie Lynch and her family are making cloth masks for $10 each. The masks are made of cotton with a pocket for a filter. The Lynch family will donate one free mask to anyone over 65 or in the health care industry with every order. The masks may be picked up in Olney Mill or may be shipped for $3 for up to four masks.
Olney Mill, Olney
Email quaranseams@gmail.com with questions
Previous post
Five Places in Montgomery County Selling Face Masks to the Public