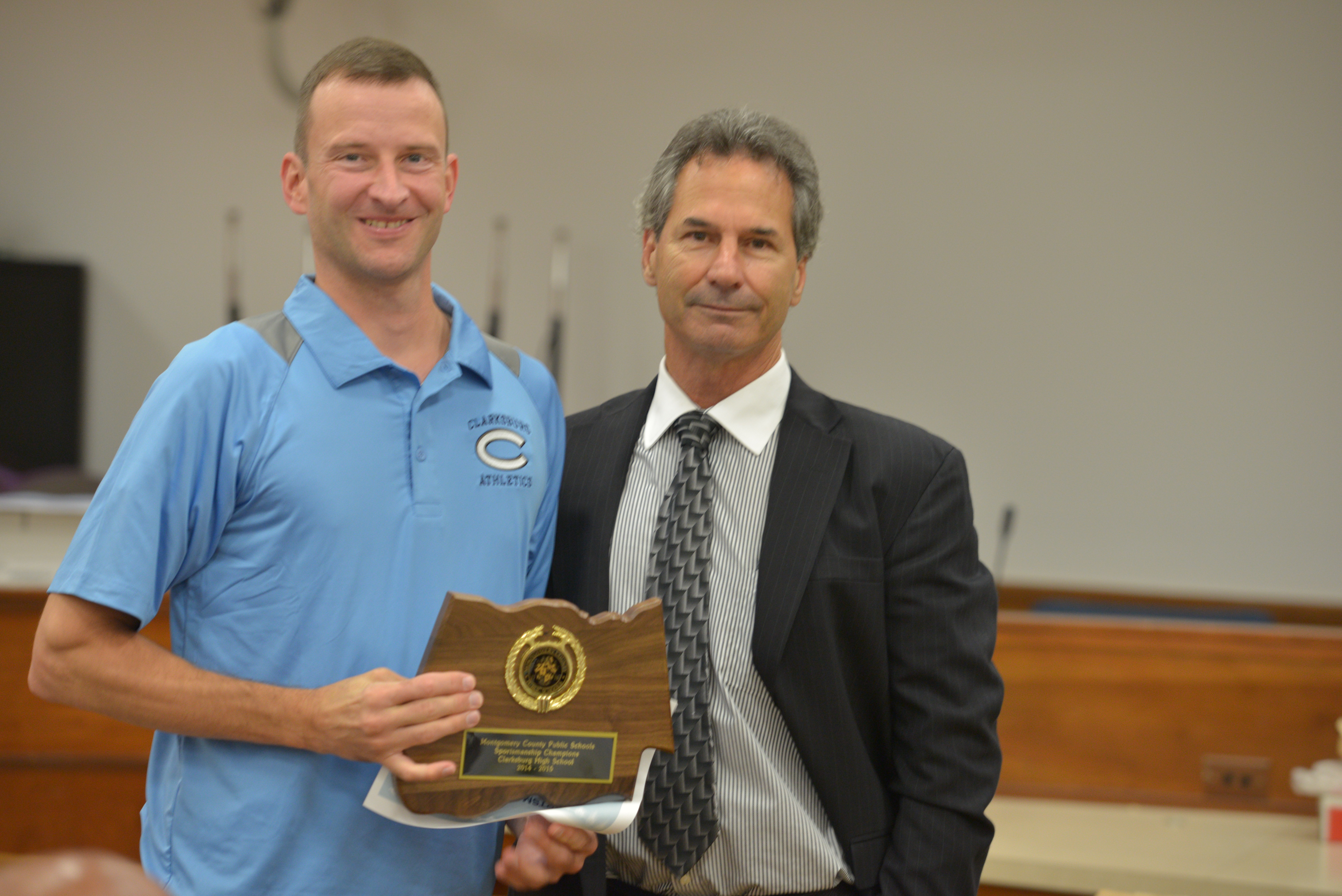 Teaching and Embracing Sportsmanship at Clarksburg High (VIDEO)
In this MyMCMedia extra, Clarksburg Athletics Director Ed Dalton said sportsmanship is a message that schools officials drive home continuously and, he says, the community has embraced it. Find out more in this MyMCMedia Extra:
On Aug. 19, the Clarksburg Coyotes received the MCPS 2014-2015 overall Sportsmanship Award. The honor comes with a $2,000 cash prize for the athletics program.
Related articles: