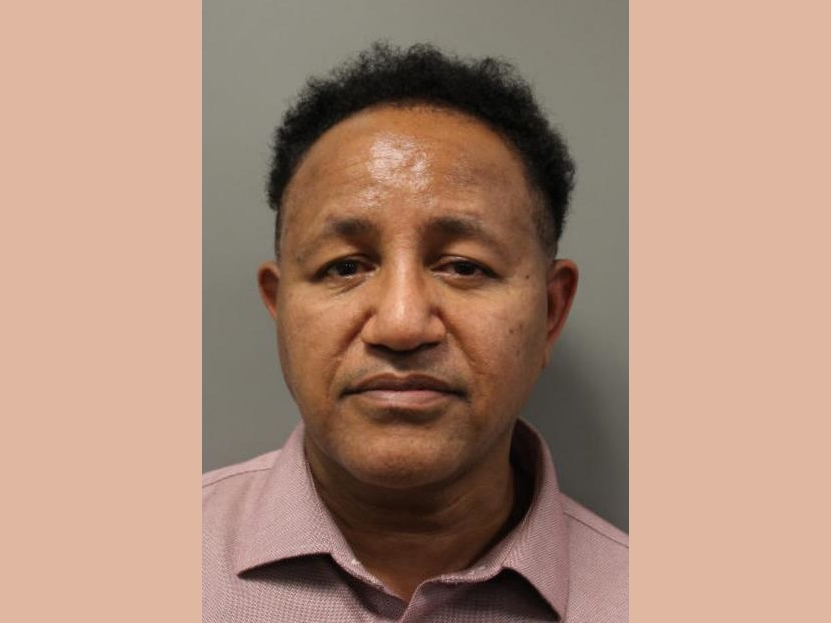 Rockville Man Arrested For Handgun Possession in Silver Spring Restaurant
Officers from the Montgomery County Police 3rd District arrested a Rockville man and charged him with possession of a loaded handgun and reckless endangerment following an incident in a downtown Silver Spring restaurant on Aug. 8.
Daniel Wmariam, 51, of the 5100 block of Randolph Road, was arrested Aug. 8 at the Langano Ethiopian Restaurant on Georgia Avenue.
Third District Officers Arrest Intoxicated Suspect for Handgun Possession in Downtown Silver Spring Restaurant

This 51yr old suspect was arrested after he brought a loaded handgun into a #DowntownSilverSpring restaurant and threatened employees. https://t.co/0MpJERLooE pic.twitter.com/gq2fRZth2Z

— Montgomery County Department of Police (@mcpnews) August 11, 2020
Police responded to the restaurant where an employee told them that the suspect had been at the restaurant earlier that day but left after a dispute concerning the bill. Prior to leaving, the suspect told the employees he would be back with his gun, police said. A short time later, he did return and told the employees he had a handgun.
Police found Wmariam inside the restaurant and took him outside, where they observed that he seemed to be intoxicated. After being told by an employee that the suspect had discarded the weapon, officers went inside again, where they found a loaded Smith and Wesson .38 caliber revolver near where Wmariam had been sitting, police said.
Wmariam was arrested and charged with possession of a loaded handgun, reckless endangerment and endangering the safety of persons while intoxicated. He was taken to Central Processsing Unit and then released after posting a $10,000 bond.