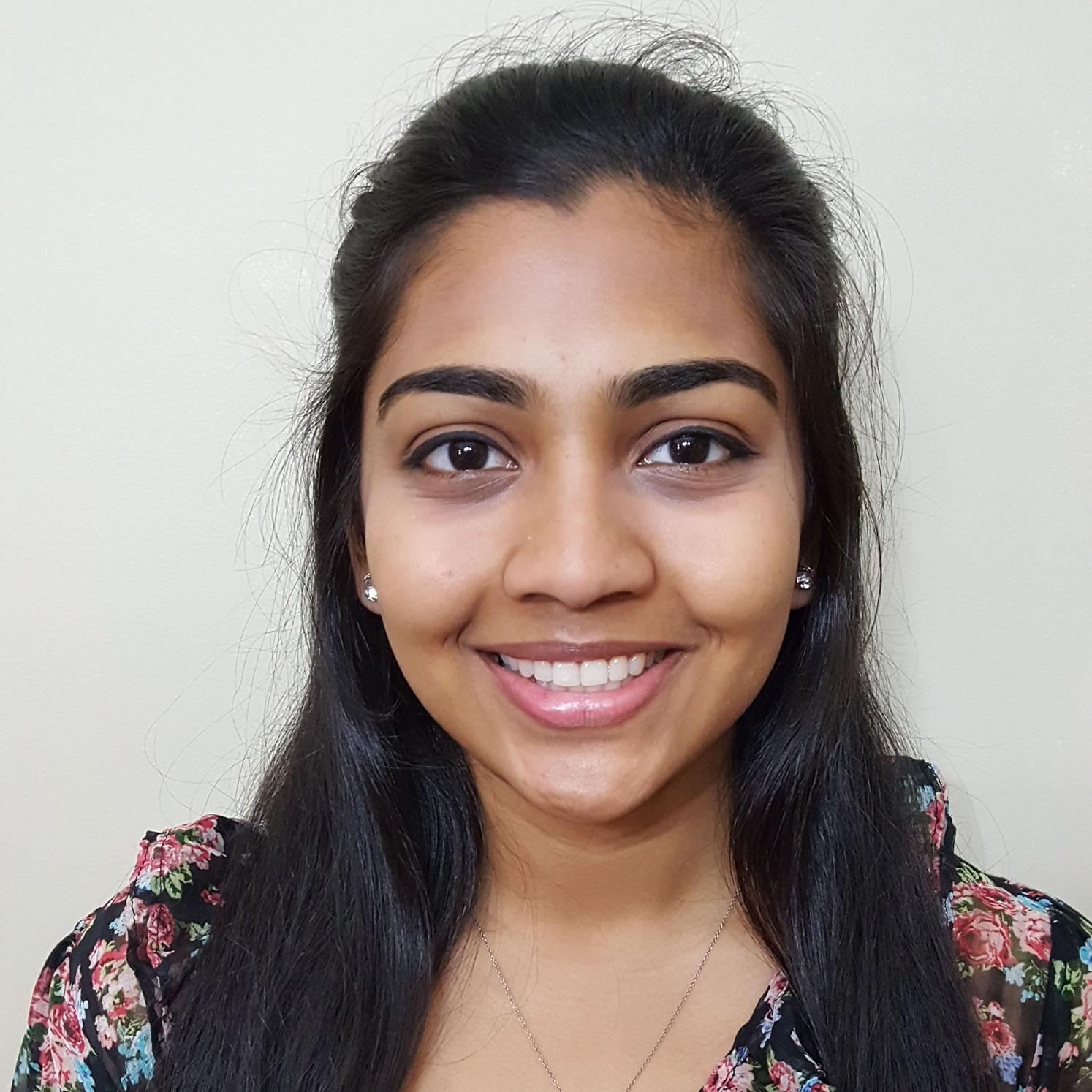 Poolesville High Senior Wins Maryland BioGENEius Challenge
The MdBio Foundation announced today that Anantha Sriya Reddy, a Clarksburg resident and senior at Poolesville High School, is the winner of the 2016 Maryland BioGENEius Challenge, the premier competition for high school students that recognizes outstanding research in biotechnology.
As the Maryland BioGENEius finalist, Reddy will attend the 2016 BIO International Convention in San Francisco, the industry's trade conference, where she will engage with leading companies, scientists and innovators currently transforming the scientific landscape in order to gain invaluable insights into an industry making significant contributions to the world.
"Each year we are humbled and inspired by the high caliber of research that we see our state's high school students undertaking for the BioGENEius Challenge," said Brian Gaines, CEO of the MdBio Foundation, Inc. "This year's competition was fierce and we are honored to have Sriya represent Maryland in the international competition."
Reddy's winning project was entitled, "Application of modular cloning for rapid, site-specific and stable expression of multi-gene constructs in mammalian cells." Her project's goal was to leverage high-throughput imaging (HTI) to generate mammalian cell lines that express fluorescent proteins, while having unique acceptor and donor regions in the genome so that genes of interest can be inserted and tested. This process is intended to enable investigation of cures for any disease or illness that can be genomically traced by inserting genes that are specific to that illness into the U2OS engineered cell line, so that the cell line can be read with HTI technology. Upon graduation, Reddy will major in Biology at St. Bonaventure University and attend the accelerated seven-year medical program at Lake Erie College of Osteopathic Medicine (LECOM).
Two other Poolesville High School seniors were runners up for this year's state competition. Dhruv Patel, from Boyds, was awarded second place for "Optimization of magnetic drug delivery to inner ear disorders and deep tissue organs," and Emily Wang, also from Boyds, took third place for her project, "An enzyme-linked immunosorbent assay (ELISA) for detecting and differentiating between H3N2v and seasonal H3N2 influenza viruses."
"Our mission is to engage and excite student innovators by creating an environment that allows them to showcase their talents and help accelerate their development as the next-generation of scientists. The BioGENEius Challenges encourage students to apply their scientific knowledge to solve some of society's most pressing issues through biotechnology, allowing them to see the tremendous potential they have to make change in the world," said Dr. Lawrence Mahan, president of Biotechnology Institute. "We bring students, mentors and industry leaders together to promote excellence in scientific research from the best and brightest minds in the next generation of biotechnology innovators."
Winners will be announced during the keynote on June 7 at the 2016 BIO International Convention. The winners will receive a $7,500 cash prize.
Acanthi Sriya Reddy WINS MD #BioGENEius Challenge for #biotech research-she goes to CA as Int. Challenge finalist! https://t.co/1bWRza1dkW

— MdBio Foundation (@MdBioFoundation) May 23, 2016