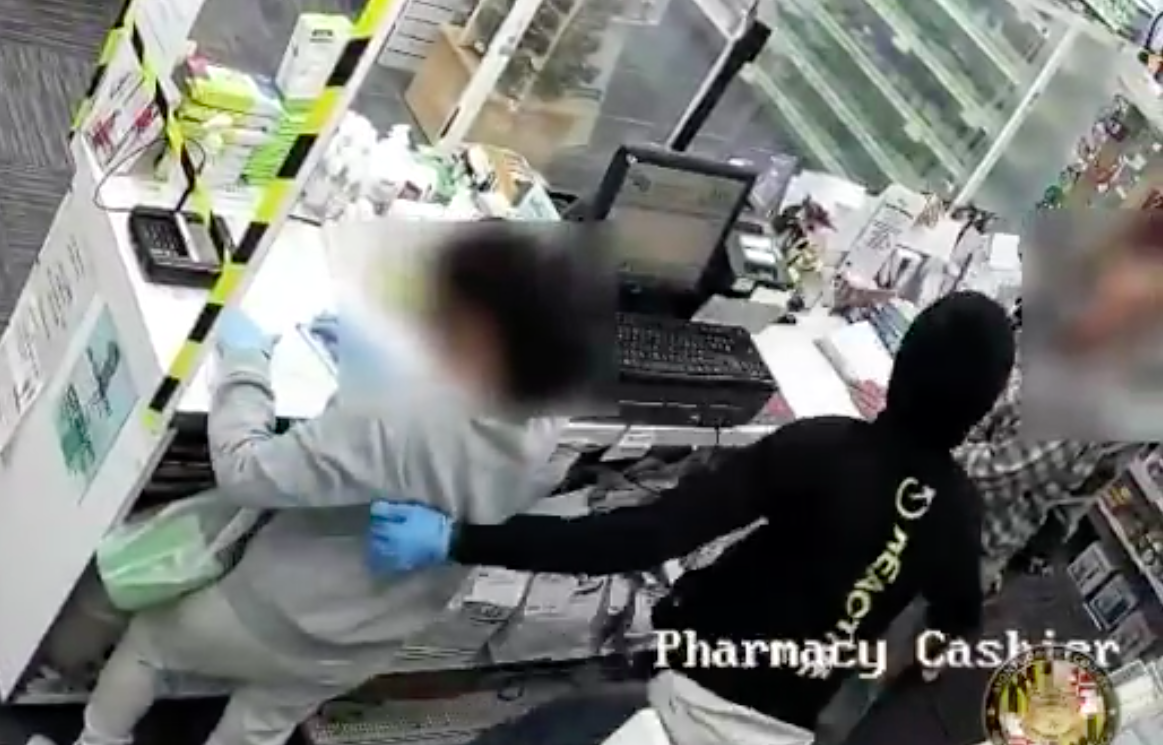 Police Investigating Pharmacy Robbery in Glen Echo
Montgomery County Police are investigating the robbery of a pharmacy in Glen Echo that happened on November 12 around 8:00 p.m.
An investigation determined that two suspects entered the pharmacy located on the 7300 block of MacArthur Boulevard and went directly to the store's rear where the prescription medicine is stored.
The suspects ordered the employees to get on the ground. The first suspect began to remove medications from the shelves and put them in a duffle bag. Having one hand concealed in his sweatshirt, the second suspect served as a lookout and continued to scream at the employees not to get up from the ground, according to police.
Authorities say the first suspect struck one of the employees in the head with his hand during the robbery. After the first suspect had stolen the medications, he stepped on another employee as he vaulted the pharmacy counter.
The two suspects are still at large. MCPD released a surveillance video of the robbery and is asking anyone with information to come forward.
Anyone with information about these suspects or this robbery is asked to call the Major Crimes Division at (240)-773-5100. Those who wish to remain anonymous may contact Crime Solvers by phone at 1-866-411-TIPS (8477), online, or via the Crime Solvers app. Crime Solvers may pay a cash reward of up to $10,000 for information provided to them that leads to an arrest in this case.
Detectives investigating robbery of Glen Echo Pharmacy. Anyone with info. about the two suspects/robbery is asked to call Crime Solvers: 1-866-411-TIPS (8477). Tipsters eligible for reward. More info: https://t.co/Lkm041DDst pic.twitter.com/B0cHDnF6zH

— Montgomery County Department of Police (@mcpnews) November 19, 2020