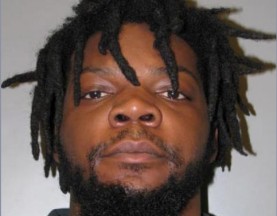 Police Arrest Man for Possession of Stolen Handgun in Silver Spring
Montgomery County Police Department (MCPD) officers arrested Edward Lay, 26, of Clinton, Maryland on Feb. 19 in Silver Spring. He was charged with possession of a stolen handgun and possession of a firearm by a prohibited person, according to a statement from MCPD. 
At around 10:28 p.m., an officer was driving on Georgia Avenue during a routine patrol in the Bonifant Street area when he saw a car with vehicle tags for another make and model car. The officer stopped the car, and Lay was the passenger inside, along with a driver. 
The officer searched the car and found marijuana and a loaded handgun under the passenger seat, and he arrested Lay. The handgun was previously reported stolen and due to past criminal convictions, Lay was not allowed to have one. 
He is released on bond.