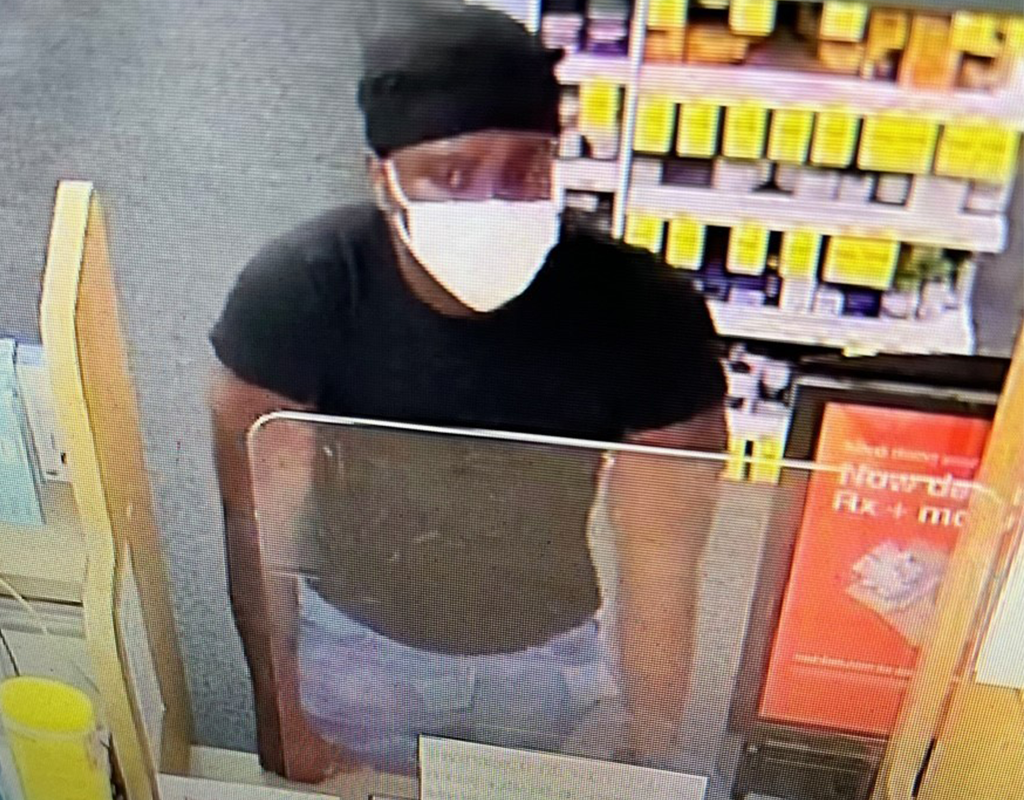 Photos Show Man Connected to Kensington Armed Robbery
Montgomery County Police Department's major crimes division is investigating an armed robbery that occurred Nov. 2 at a Kensington pharmacy located in the 3700 block of University Boulevard West.
Police released surveillance photos of the man connected to the incident and are asking the public for help identifying him.
Detectives Investigate Commercial Armed Robbery in Kensington; Surveillance Photos of Suspect Releasedhttps://t.co/0NC6CIQsIu pic.twitter.com/sAac89ys6j

— Montgomery County Department of Police (@mcpnews) November 5, 2021
According to a police statement, Bethesda district officers were dispatched to the scene Nov. 2 at 2:58 a.m., after receiving reports of a commercial armed robbery.
Detectives determined a man entered the business and approached the employee who was working behind the counter. Police say the man "showed the employee the silver handgun that he had concealed in his waistband, gave her a duffle bag, and demanded she hand over pharmaceuticals."
According to police, the employee put pharmaceuticals in the bag and gave them to the man. The man then left the store and fled the scene, police say.
Anyone with information about the surveillance photo or this armed robbery should contact the Major Crimes Division at 240-773-5070.