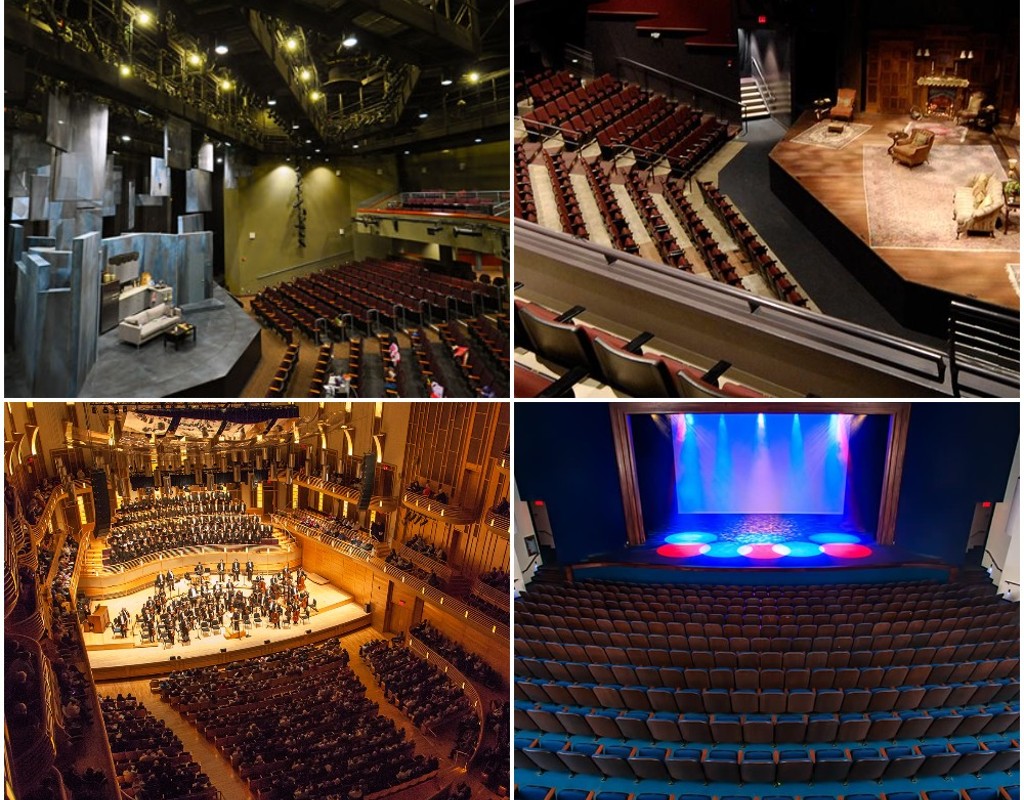 Performance Venues Will Continue to Enforce Masking, Vaccinations for Shows
During the COVID-19 pandemic, live music and performance venues have had to grapple with how to balance public health guidelines and the safety of their performers with reopening their stages for audiences to enjoy. MyMCM reached out to four venues: Strathmore, Olney Theatre Center, Round House Theatre, and The Robert E. Parilla Performing Arts Center to compile a list of COVID-19 rules and regulations for live shows in Montgomery County and what audience members can expect.
Masks, Vaccines, and Testing
All venues require masks at all times, other than when actively eating or drinking, regardless of changes in county guidance. All four also require proof of vaccination for audience members who are eligible for the COVID-19 vaccine. Three of the venues we reached out to, with the exception being the Olney Theatre Center, will accept a negative PCR test within a specified amount of time before a show as an alternative to proof of vaccination.
Strathmore and the Olney Theatre Center also specify on their website that their staff is vaccinated, masked (when not performing), and tested regularly. However, Strathmore, unlike the Olney Theatre Center, allows for regular testing as an alternative for anyone who is unable to be vaccinated. Round House Theatre also requires all employees and volunteers to be vaccinated, with limited exceptions, according to Alexandria Moreland, Public Relations Manager for Round House Theatre.
Social Distancing
The Olney Theatre Center will have socially distanced seating for their more popular shows, including "Disney's Beauty and the Beast" and "A Christmas Carol: A Ghost Story of Christmas." Round House Theatre also will have socially distanced seating (two seats between each audience member) for the shows "Quixote Nuevo" and "The Great Leap."
Ticket Refunds
Strathmore does not allow patrons who are not vaccinated or do not have a negative PCR test before a show to attend, however, they will offer refunds for tickets purchased. Round House Theatre is also allowing in-person ticket holders to the shows "Quixote Nuevo" or "The Great Leap" to switch to the virtual viewing option at any time, even if their performance date has passed.
Audience Feedback
All venues reported positive feedback from audiences regarding their health regulations. According to Mona Rock, Director of Communications for Strathmore, the venue has welcomed back thousands of guests with a couple of sell-out shows, and "most guests have thanked us for ensuring their comfort."
The Olney Theatre Center has similar reviews. "Most patrons have thanked us and remarked how safe they feel coming to our theater. They've been patient with vaccine checks and grateful that we take our precautions so seriously," said Joshua Ford, Director of Marketing and Communication for the venue.
Moreland says that guests have been prepared to follow all rules set by Round House in order to get back and see a show. "Patrons have been thrilled to be back at performances, and most seem willing to do whatever is needed to attend a show. We have had overwhelmingly positive feedback about our safety policies," she said. Moreland also noted that most unfavorable responses were "mostly around having to be masked for the length of the show."
Finally, the Robert E. Parilla Performing Arts Center has not seen much pushback with its regulations after the venue opened for in-person performances in early October, according to Angie Lockhart, the venue's publicist. "We don't expect much, if any, pushback," she said. "As seen with our patrons from our first Guest Artist show, they were very happy with our efforts to keep them safe and healthy."
Photo credits: Montgomery Community Media, Olney Theatre Center, Strathmore, Montgomery College