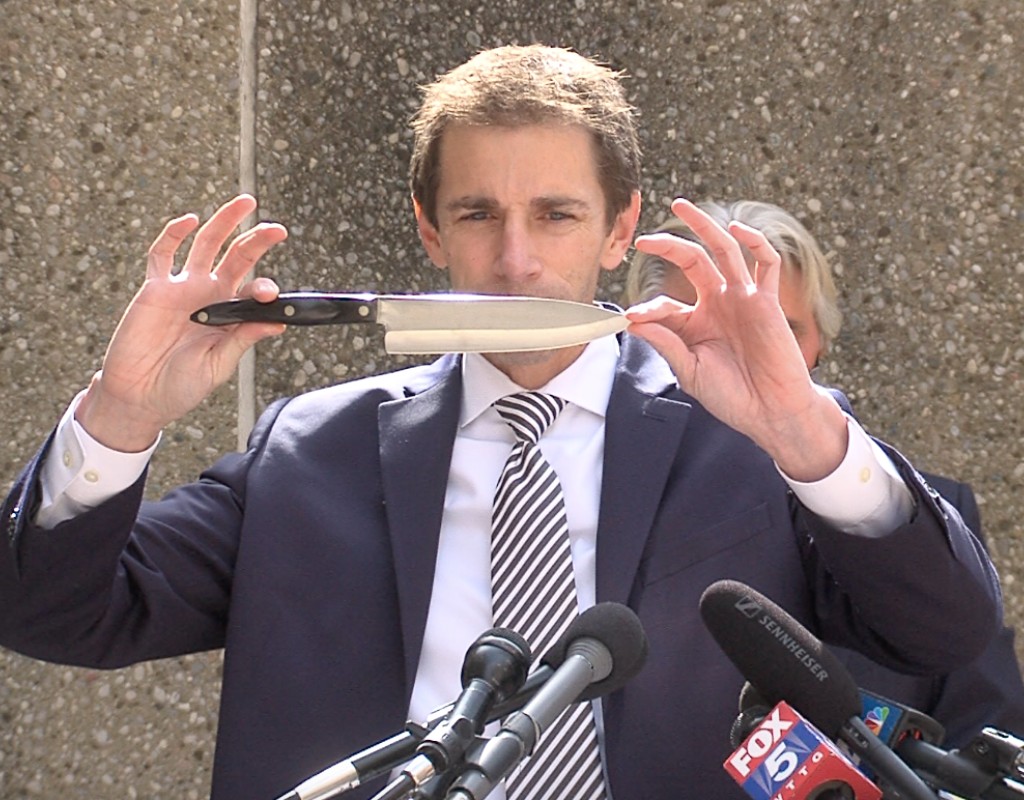 No Charges for MCPD Officer Who Shot, Killed Knife-Wielding Man 
No charges will be filed against Montgomery County Police Sgt. David Cohen, who shot and killed Finan Berhe in White Oak on May 7, 2020.
When an officer-involved shooting resulting in injury or death occurs in Montgomery or Howard counties, the other county's State's Attorney's Office reviews the incident. Investigators from Howard County determined Berhe's actions—running at Cohen with a knife and not listening to Cohen's demands—were threatening, therefore justifying deadly force.
On May 7, Cohen was responding to a call from Berhe's neighbor in White Oak. The neighbor reported Berhe threw a rock at their window and also yelled at them to call the police. Cohen's body camera footage shows that he saw Berhe holding—what police say is—a knife. Cohen told Berhe to get on the ground five times and said "I don't want to shoot you" right before Berhe ran at him.
As Berhe ran toward him, Cohen fired five gunshots at close range, shooting Berhe three times. Berhe succumbed to his injuries at the hospital and was not under the influence of any alcohol or drugs, according to the investigation summary.
Cohen, who was placed on administrative leave following the fatal shooting, is preparing to return to the Montgomery County Police Department.
Previous post: 
Police Release Body Camera Footage From Fatal White Oak Shooting