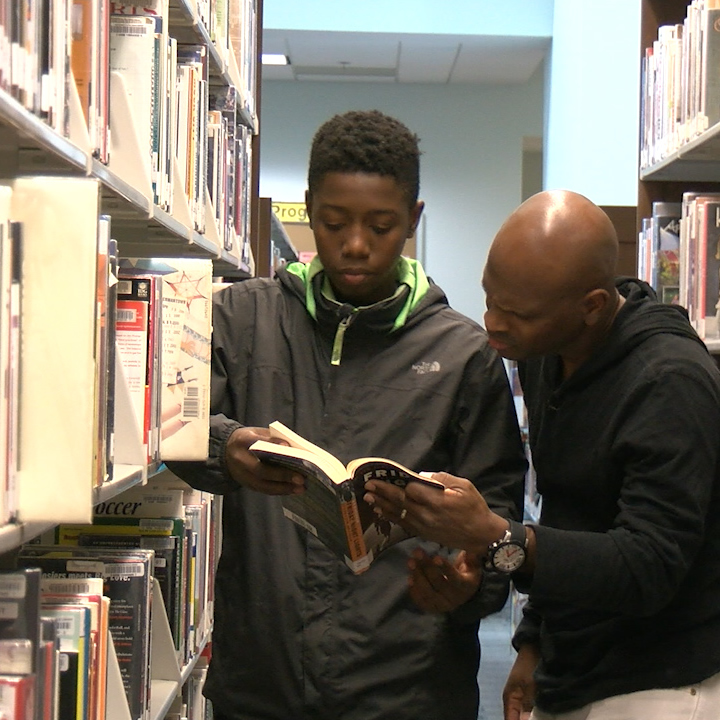 New YMCA Program Inspiring Futures for Young Males of Color (VIDEO & PHOTOS)
Two years ago, County Executive Ike Leggett and the County Council accepted President Obama's challenge to help close opportunity gaps for young men of color. Nearly $20,000 is now being spent to help black and Latino youth through a new mentoring program operated by the YMCA's Youth & Family Services Branch. MyMCMedia's Phyllis Armstrong met one of the mentors and his young protégé at the Germantown Library.
Mentor Alvin Williams is a business consultant who has been a volunteer mentor for more than a decade. The Y's Youth & Family Services Branch is seeking more professionals and community leaders willing to devote at least one hour a week for one year. Training and support are provided for mentors who clear background checks.