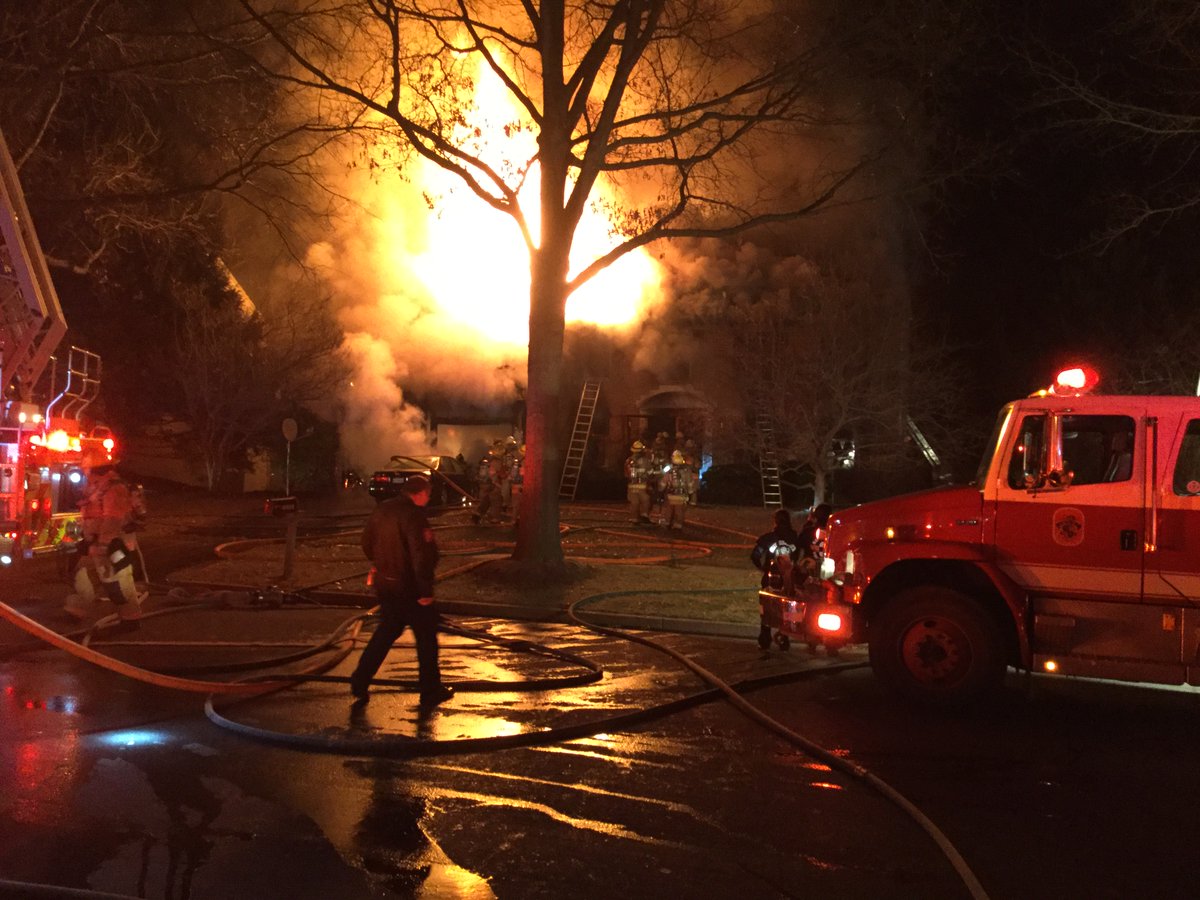 Rockville House Fire Causes $600,000 in Damages, Two People Displaced (PHOTOS & VIDEO)
Montgomery County firefighters battled a house fire on Tuesday night in the 1700 block of Pasture Brook Way in Rockville.
Fire and Rescue Services spokesperson Pete Piringer said when firefighters arrived at the scene, around 10:45 p.m. on Dec. 20, there were flames throughout the house.
According to Piringer, the occupants of the house safely evacuated and there were no injuries. He said a neighbor called 911 as the occupants tried to extinguish the fire in the garage.
It took 75 firefighters about 30 minutes to knock down the fire, and to protect adjacent structures from exposure, according to Piringer.
The cause of the fire has been determined to be accidental. The blaze ignited in the garage and originated with some displaced fireplace ashes, according to Piringer.
Damages are estimated at approximately $600,000 and two people have been displaced from their home, Piringer said.
Firefighters may revisit the neighborhood this evening to talk about fire safety and to check smoke alarms.
It likely this eve (~6p) MCFRS FFs will return to Pasture Brook Way, Rockville neighborhood 'After-the-Fire' w/ home safety visits & more pic.twitter.com/HFyAechzNZ

— Pete Piringer (@mcfrsPIO) December 21, 2016
Update – Pasture Brook Wy, Rville; Cause, fireplace ashes; Area of Origin, garage; Damage, >$600K; delayed alarm, neighbor's called 911 pic.twitter.com/GoE7YQlWIV

— Pete Piringer (@mcfrsPIO) December 21, 2016
More…Rockville House fire, may have started in garage & extended elsewhere, firefighters arrived on the scene with heavy fire, no injury pic.twitter.com/NoBGNyCSl3

— Pete Piringer (@mcfrsPIO) December 21, 2016