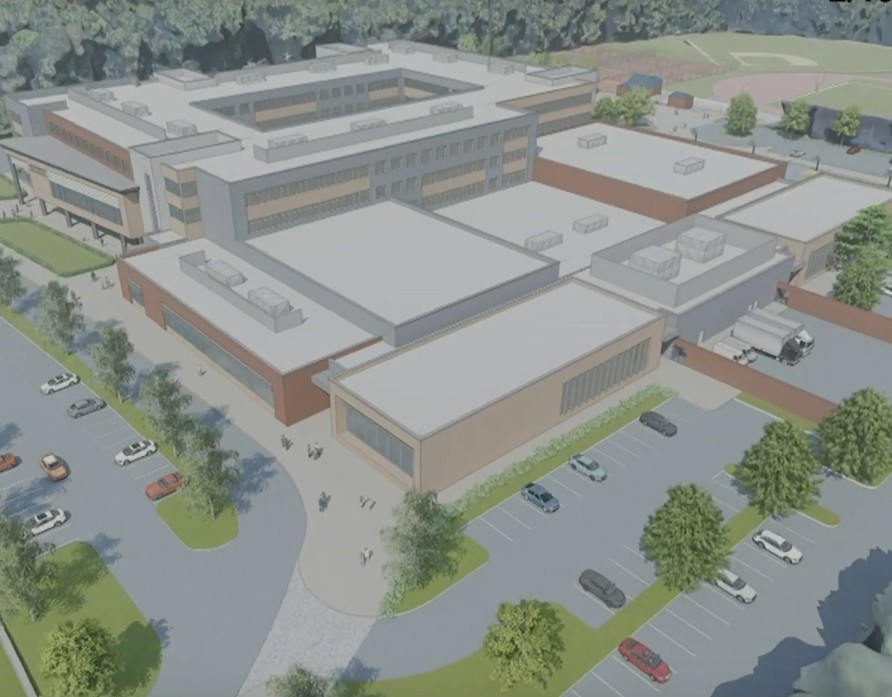 New Northwood High School Will Add 1,200 Seats
Northwood High School in Silver Spring is planned to be renovated and open its doors as the "New Northwood" in 2025. 
Last week, the Montgomery County school board approved preliminary plans for the project. Principal Mildred Charley-Greene said there are currently 10 portables at the high school, and a new building would benefit the crowding. 
Seth Adams, director of the Department of Facilities Management at Montgomery County Public Schools (MCPS), said the renovation will add 1,200 seats. The new building is planned to have four stories, and may also possibly have solar panels, Adams said. Renovations are expected to start in the 2023 school year, and it's projected to cost about $138 million. 
"It's the next [evolution] of what high school designs will start to look like," he said. "A lot of really neat, exciting elements to it, but not losing what makes Northwood great today." 
The Olympian sculpture on the outside wall of the school will stay at Northwood, but its location is undecided.