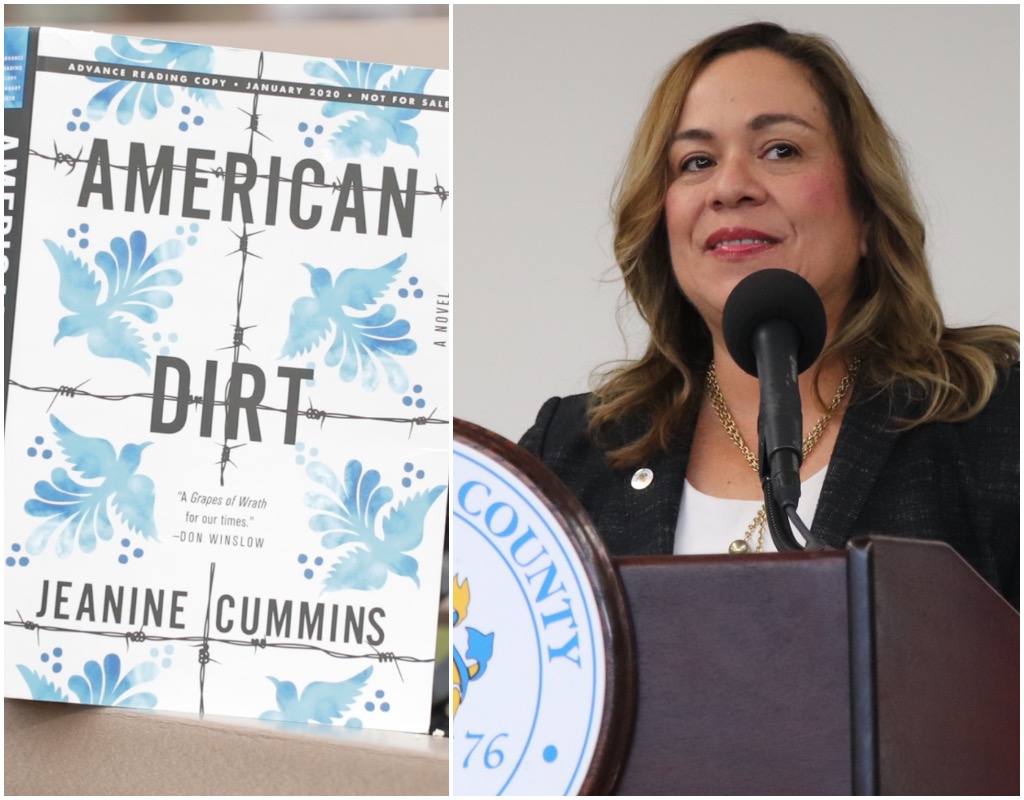 Navarro Takes Issue with 'Stereotypes and Caricatures' in Controversial 'American Dirt' Book
Montgomery County Councilmember Nancy Navarro has weighed in on the controversial book "American Dirt" by Jeanine Cummins.
Cummins, a graduate of Gaithersburg High School, will participate in a city-wide "Gaithersburg Reads" book discussion on March 31. The book has come under fire from Latinx authors who say Cummins uses stereotypes to portray Mexican characters fleeing to America.
On Jan. 29, Bob Miller, the president of Flatiron Books, announced that Cummins' nationwide book tour has been canceled because of safety concerns since the author has been receiving threats. Still, Cummins' event at Gaithersburg High School is not affected by this cancelation.
Navarro questioned why Montgomery County would choose to feature an author who writes "from a perspective of stereotypes and caricatures of the immigrant experience."
"I think it's a missed opportunity," Navarro said on Cummins' upcoming visit to Gaithersburg High School. "I don't understand why we are inviting her and elevating her when we don't do the same for Latina and Latino authors."
Navarro took to Twitter on Sunday to denounce "American Dirt" and share an article called, "17 Great Books on the Border to Read Instead of 'American Dirt'":
Jud Ashman, mayor of the City of Gaithersburg, emailed MyMCMedia the following statement in response to Navarro's criticism:
Since American Dirt came out a couple weeks ago, we've been following the news and the concerns that have been expressed about it very closely, and giving it all serious consideration. The controversy has certainly enlarged the conversation, and I think that really validates our decision, months ago, to invite author Reyna Grande, who wrote so powerfully about her own immigrant experience in her memoir 'The Distance Between Us,' to be part of it. We'd always envisioned our program as a conversation that included both the perspective of the author of that of someone who has lived the experience – as well as with the audience. I think it's going to be an amazing evening. And, particularly for those who are on the fence, have questions, or concerns about American Dirt, we're providing an opportunity for everyone to come judge for themselves. Please join us on March 31st!

I'll further note, since its inception in 2010, the Gaithersburg Book Festival has featured authors of all backgrounds and perspectives, including some of the world's premier award-winning, best-selling, and most-beloved writers of color. This year's Festival will be no different as we're building a spectacular program for May 16th, and many of the authors are already listed on our website. Please take a look and save the date!