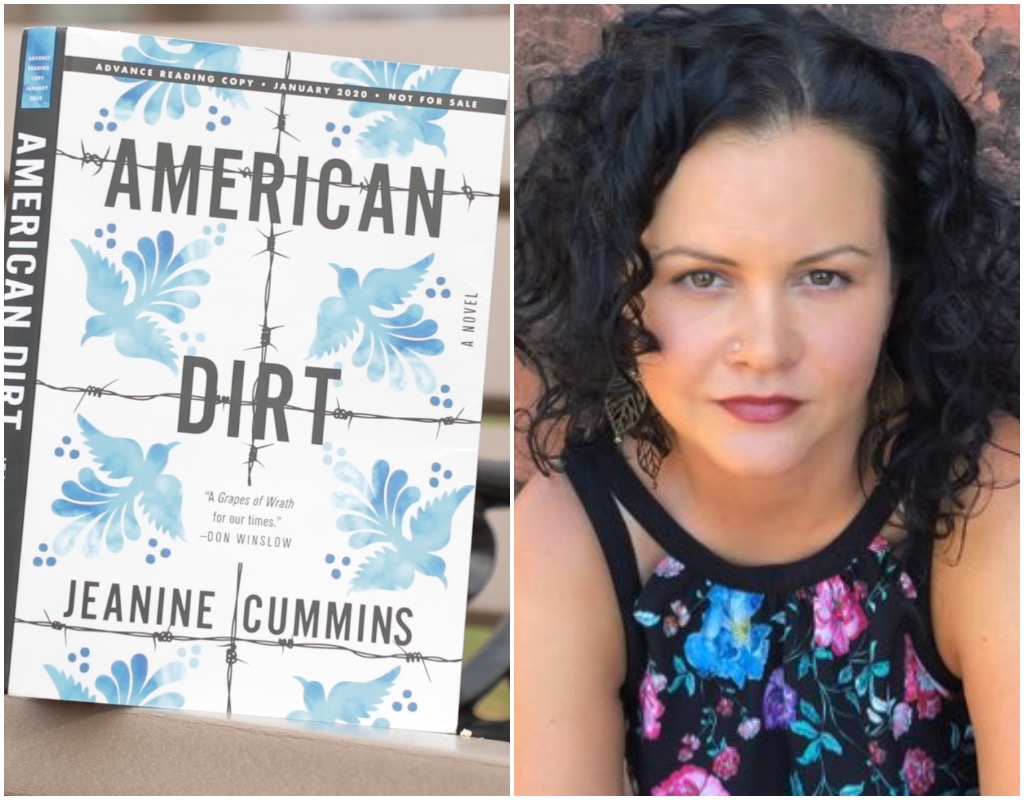 'American Dirt' Author Still Coming to Gaithersburg Despite Book Tour Cancellation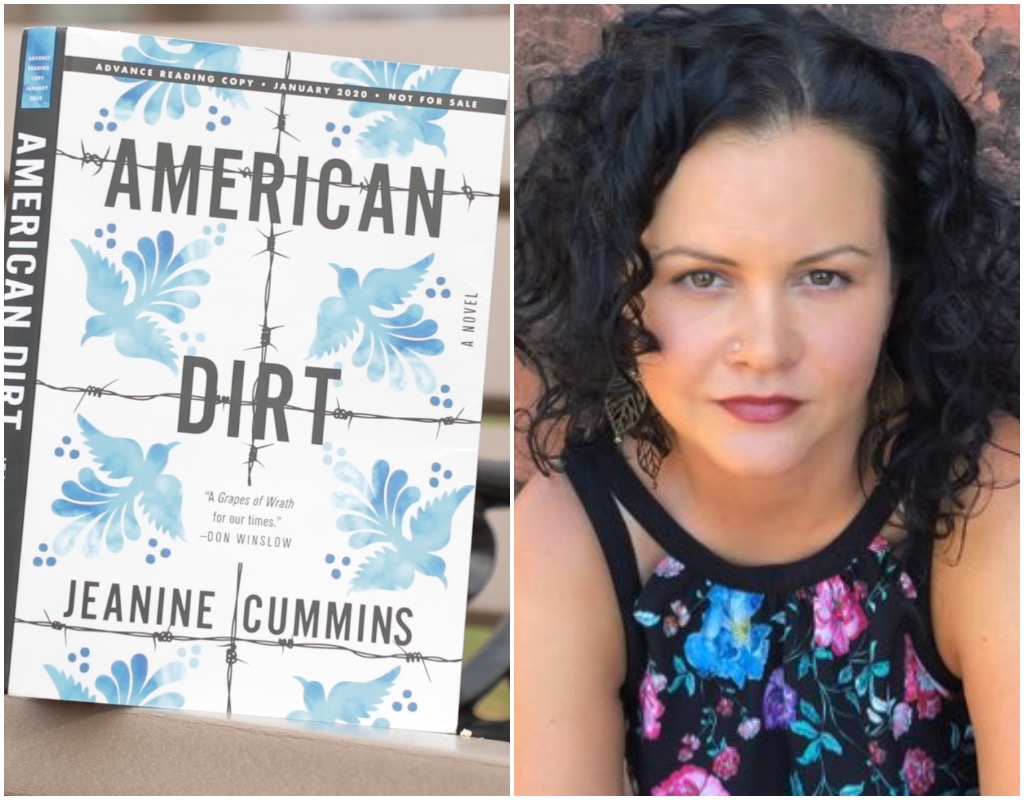 The rollout of "American Dirt," the critically acclaimed novel by Gaithersburg High School alumna Jeanine Cummins, has become so controversial, that Bob Miller—the president of Flatiron Books—has announced the cancellation of Cummins' book tour.
This cancellation does not, however, affect Cummins' appearance at the Gaithersburg Reads community book discussion scheduled on March 31 at Gaithersburg High School. Gaithersburg Mayor Jud Ashman told MyMCMedia that Cummins was always scheduled to come to Gaithersburg after her publishing book tour ended.
"American Dirt," a novel about a Mexican immigrant who flees to America with her son after a drug cartel kills her family, has come under fire since it hit book stores on Jan. 21. Critics of the book say the book is written by an author—who has previously identified as white—for a white audience and it contains stereotypes and inaccurate depictions of Mexico.
The novel ends with an author's note from Cummins, who has Irish and Puerto Rican ancestors, acknowledging the authorship issues: "I worried that, as a nonmigrant and non-Mexican, I had no business writing a book set almost entirely in Mexico, set entirely among migrants. I wished someone slightly browner than me would write it."
I keep thinking about how Jeanine Cummins wrote, in print, that she was white five years ago and how she POOF! suddenly made herself latina ahead of her new book. And how that's directly related to actual latinas who aren't white and don't get the book deals and movie contracts.

— Aura Bogado (@aurabogado) January 20, 2020
Many in the Latinx publishing community are especially critical because the book has been hailed as telling an authentic immigrant story when often Latinx writers are excluded from major publishing deals.
'American Dirt' Publisher Apologizes for Handling of Book Rollout
In a statement released by Flatiron Books on Wednesday, Miller, the president, apologized to the Latinx and publishing communities.
"The discussion around this book has exposed deep inadequacies in how we at Flatiron Books address issues of representation, both in the books we publish and the teams that we work on them. We are committed to finding new ways to address these issues and the specific publishing choices underlying this publication and feel an obligation to our colleagues, readers, and authors alike," Miller said.
Miller also acknowledged "serious mistakes" in how the book was rolled out and called some of the publishing company's decisions "insensitive."
A tweet that showed a picture of a barbed wire centerpiece at an "American Dirt" bookseller dinner from May went viral on Jan. 22. The picture was criticized by many.
— Myriam Chingona Gurba de Serrano (@lesbrains) January 22, 2020
Miller called this centerpiece "tasteless" and acknowledged many of the company's mishaps.
"We can now see how insensitive those and other decisions were, and we regret them," Miller said.
Publisher Cites Safety Concerns for Canceling 'American Dirt' Tour
Miller, the president of Flatiron Books, confirmed that "American Dirt's" book tour is canceled for safety concerns.
"While there are valid criticism around our promotion of this book that is no excuse for the fact that in some cases there have been threats of physical violence."
Statement from Bob Miller (President & Publisher, Flatiron Books) regarding AMERICAN DIRT: pic.twitter.com/S4sQetyS2s

— Flatiron Books (@Flatironbooks) January 29, 2020
Instead of the book tour, Flatiron Books will organize a series of town hall meetings. Miller said, "[r]ather than run away from this conversation," Cummins will join some groups who have raised objections to "American Dirt."
"We believe that this provides an opportunity to come together and unearth difficult truths to help us move forward as a community."
Oprah, Ashman See 'American Dirt' Criticism As Opportunity for Dialogue
Oprah Winfrey and Gaithersburg Mayor Jud Ashman hear the criticism of "American Dirt" and they both see the criticism as an opportunity for further dialogue.
Winfrey, who announced that "American Dirt" is the latest selection for Oprah's Book Club, took to Instagram and said she's been listening to the concerns of the Latinx community.
"This selection has struck an emotional cord and created a need for a deeper, more substantive discussion," Winfrey said.
In March, Winfrey and Cummins will visit the Mexico border for a discussion on Apple TV. As part of this special, Winfrey plans to talk about issues of representation and authorship in the publishing industry.
Ashman told MyMCMedia that there has been very minor backlash about the event with Cummins planned at Gaithersburg High School on March 31.
"I wouldn't have wished the controversy on anybody, but in terms of our event, it's sort of enlarged our conversation," Ashman said.
Before Winfrey announced that "American Dirt" is her latest book club selection, Ashman had invited the entire city of Gaithersburg to read the book as a lead up to the Gaithersburg Reads event with Cummins and the annual Gaithersburg Book Festival in May.
"In the city where roughly [one-third] of our residents were born in a country other than the United States, have their own immigrant stories, we felt that this was going to be even more relevant," Ashman told MyMCMedia on Jan. 13.
Since the controversy surrounding the book, Ashman said that there's an opportunity for an even larger conversation about the publishing industry.
Ashman said Reyna Grande, author of the memoir "The Distance Between Us," will also be part of the Gaithersburg Reads discussion in March. Her memoir focuses on her childhood as an undocumented immigrant and coming to America from Mexico.
"[Grande] lived a very difficult immigrant experience and wrote about it beautifully," Ashman said.
Ashman said having Grande allows for the voice of someone who's actually lived the immigrant experience.
"I would say to anybody who has concerns about ["American Dirt"], should come to the event and judge [for yourself]," Ashman said.