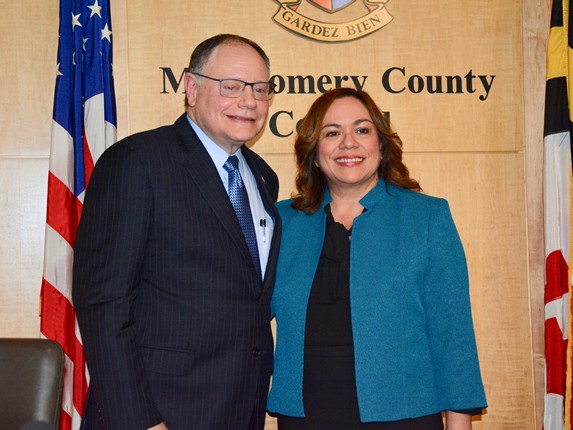 Navarro, Katz Release Statement on Police Use of Force During Aspen Hill Arrest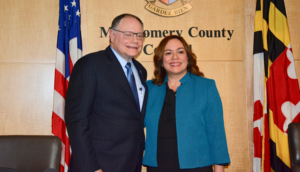 Montgomery County Council President Nancy Navarro and Vice President and Chair of the Public Safety Committee Sidney Katz made the following statement after viewing cell phone videos from community members showing the use of force by a Montgomery County Police officer during an arrest at McDonald's in the Aspen Hill Shopping Center.
"We are outraged and deeply saddened to watch the videos that show a young man being apprehended by Montgomery County Police officers using what appears to be excessive force. We appreciate that Acting Police Chief Marcus Jones has promptly initiated a thorough investigation into this arrest. The Council is committed to making sure that all our residents feel safe when interacting with police officers. We have asked that Chief Jones appear before the Montgomery County Council as soon as possible in July to brief us on this incident and share with us his strategies for community-police relations, including de-escalation training strategies, to make our county a safe place for all our residents. We will continue to monitor this investigation and will review the outcome once it's complete.

"We encourage community members who may have witnessed this arrest to contact police investigators at 240-773-6000."
Councilmembers Tom Hucker, Will Jawando, and Evan Glass also released statements about the incident on social media.
I've seen two highly disturbing videos of the Aspen Hill arrest & spoken w Acting Chief Jones. The incident is referred to Internal Affairs for investigation & referred to MoCo State's Atty for possible criminal violations.
I'll follow this closely. Witnesses: 240-773-6000 https://t.co/MkiQLVTwGK

— Tom Hucker (@tomhucker) July 4, 2019
I watched the cell phone videos showing the use of force by a Montgomery County Police officer during an arrest in the Aspen Hill Shopping Center. I strongly associate myself with these comments from the Council President @nancy_navarro and Public Safety Chair @MC_Council_Katz. pic.twitter.com/O9CBAsPOva

— Evan Glass (@EvanMGlass) July 5, 2019
Previous post:
UPDATE: Investigation into Use of Force to Go to State's Attorney