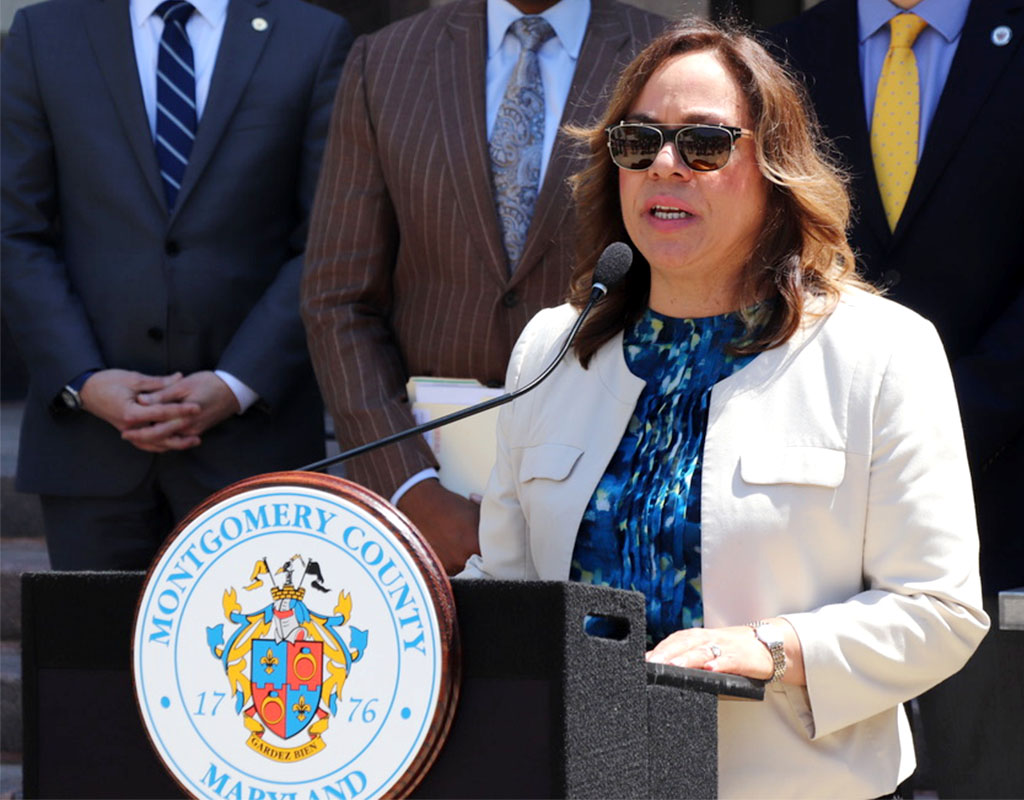 Navarro Critica la Traducción al Español del Sistema Estatal de Programación de Citas
El martes durante una reunión del Concejo del Condado de Montgomery con funcionarios del departamento de salud estatal, la concejal Nancy Navarro destacó las preocupaciones de la traducción al español con respecto a PrepMod, el sistema estatal de programación de citas para la vacuna del COVID-19.
El condado ha recibido comentarios sobre errores de traducción que conducen a "básicamente, una traba en su totalidad", le dijo Navarro a los funcionarios estatales. Al preguntar por la dirección o "address" en inglés, Navarro dijo que PrepMod tradujo la palabra a "hablar" que también es una traducción para "address" pero con diferente significado en español. Al igual cuando se les pidió a los residentes que indicaran su raza, PrepMod tradujo la palabra como "carrera", que describe una carrera de autos, dijo Navarro.
"Y lo comparto [los comentarios] porque sabemos que los estudios son claros en cuanto a que nuestras comunidades afroamericanos y de color se ven afectadas desproporcionadamente por esta pandemia y que hay mucho miedo en términos a lo que se dice de los rumores sobre el acceso a la vacuna", agregó Navarro.
"Así que se pueden imaginar que si todos hacemos todo este trabajo que acabas de describir y cuando la gente llega al paso de registrarse, [el sitio de programación] está pidiendo una carrera– una carrera de autos, la gente obviamente se rendirá. Entonces, esto no es aceptable", dijo Navarro.
"I cannot be more forceful about the notion that we are here, suffering, because of the disconnect in terms of our ability to access state decision-making," Navarro said. "This has really hindered our work." https://t.co/yP3eLdCGmk pic.twitter.com/erzXEaChqB

— Nancy Navarro (@nancy_navarro) February 9, 2021
La Dra. Jinlene Chan. subsecretaria interina de Servicios de Salud Pública del departamento de salud estatal, dijo durante la reunión del martes que la retroalimentación es fundamental y que los problemas de traducción se están resolviendo.
"Cualquier problema que afecta el acceso o la comprensibilidad, [lo] queremos saber", dijo Chan. Navarro solicitó que el Condado de Montgomery tenga un representante en los esfuerzos estatales de vacunación, ya que es la jurisdicción más poblada de Maryland, con muchos residentes de color.
"No puedo ser más contundente sobre la noción de que estamos aquí sufriendo porque la desconexión que ha existido realmente en términos de nuestra capacidad para acceder a la toma de decisiones y aportes estatales, etcétera, realmente ha obstaculizado nuestro trabajo", dijo Navarro. Ella le pidió al estado que trabaje con el condado y le diera prioridad.