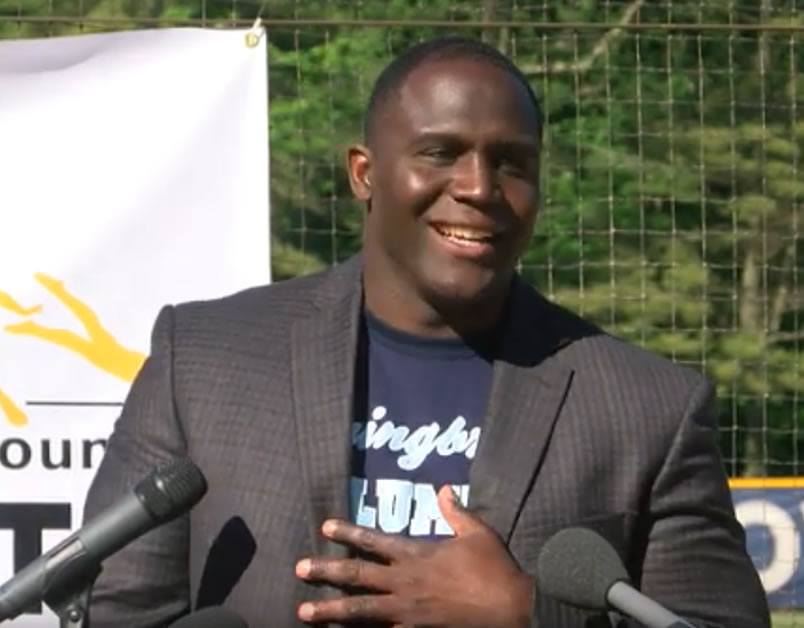 MoCo's Most Famous: Springbrook Great, NFL Veteran, Now CEO Shawn Springs
Shawn Springs is one of the best football players to ever come out of Montgomery County. After a decorated career at Springbrook as an All-Met football player and track star, Springs was an All-America at Ohio State and the third overall pick in the 1997 NFL Draft by the Seattle Seahawks. A 13-year NFL career was highlighted by playing for Joe Gibbs with the Redskins and one season playing for New England Patriots' legendary coach Bill Belichick. In the last few years, Springs has mentored current Redskins quarterback Dwayne Haskins and been busy as the CEO of Windpact, a company trying to make football safer using technology to improve helmets. Springs is this week's guest on MoCo's Most Famous with Joe Yasharoff.
Available Now on MyMCMedia, Overcast, Apple Podcasts, RadioPublic, Spotify, Stitcher, Facebook, Pocketcasts and Twitter.
Subscribe now. Stay up to date on news in Montgomery County.