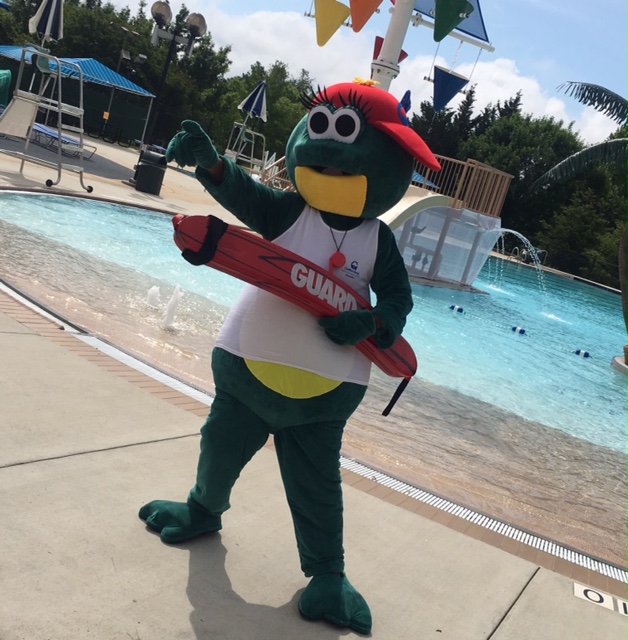 Meet Gaithersburg's New Mascot, Lilly the Lifeguard, at Water Safety Day
The city of Gaithersburg is introducing a new mascot: Lilly the Lifeguard.
Lilly makes her debut on Friday at the 7th annual Water Safety Day, which takes place from 3:30 – 6:30 p.m. at the Water Park in Gaithersburg. The event is part of National Water Safety Month, and partners include Montgomery County's Department of Recreation and the city of Rockville.
According to organizers, Water Safety Day is free, and the event will include informational booths, lifeguard demonstrations and free swim lesson screenings designed to promote water safety.
Some of the topics to be discussed include the importance of personal flotation devices, how to safely assist someone struggling in the water, and the importance of sunscreen to prevent serious skin damage.
Children under the age of 14 must be accompanied by an adult. Those who attend Water Safety Day are invited to swim at the city's Water Park.
It was three years ago when the city of Gaithersburg's first mascot, Coach G, first appeared at Water Safety Day.
FRIDAY! Water Safety Day, June 2, #Gaithersburg Water Park! Fun activities to keep you safe at the pool. FREE! @GburgMD @Rockville411 pic.twitter.com/ML7qNsD2Gb

— Montgomery Rec (@MoCoRec) May 30, 2017