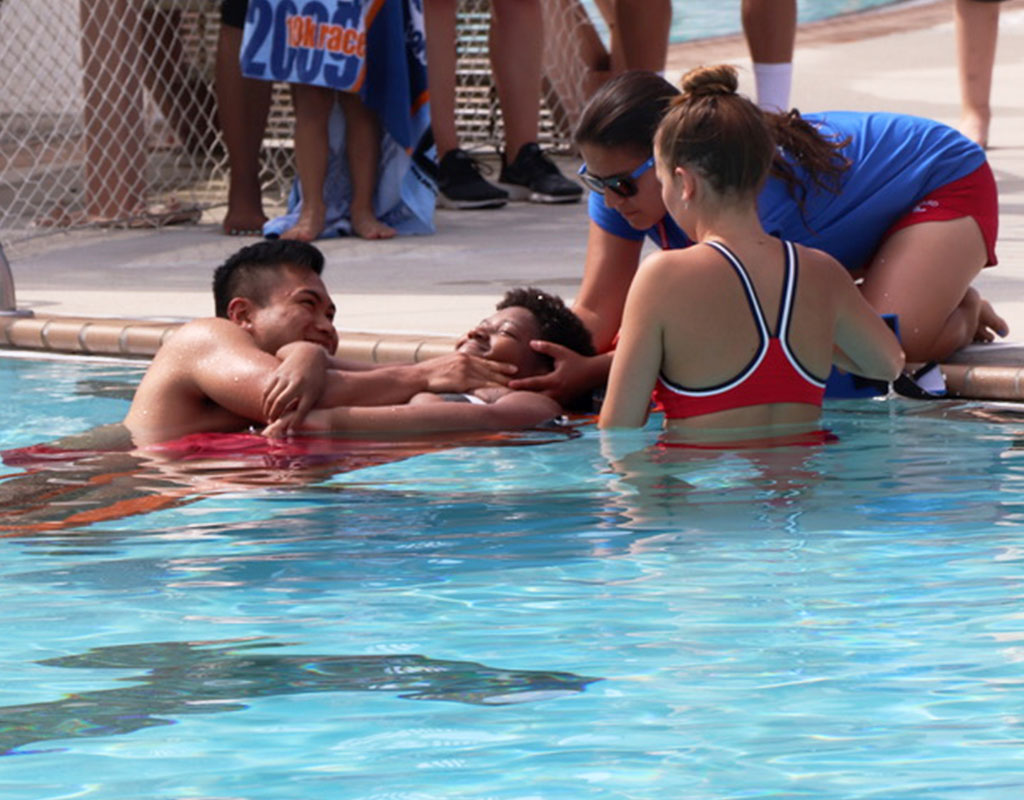 Gaithersburg Lifeguards Demonstrate Water Rescues
During the Cities of Rockville and Gaithersburg's Water Safety Day at Gaithersburg Water Park, community members learned life-saving water skills.
Check out the Gaithersburg lifeguards demonstrate a water rescue for a spinal injury. The lifeguards not only get in the water to rescue the victim but they also remove the victim with a backboard.
Also, here's a look at the lifeguards showing children the "Reach, Thow, Don't Go" assist.
Children practiced this skill in case they ever come across a distressed swimmer in the water.
Previous Posts