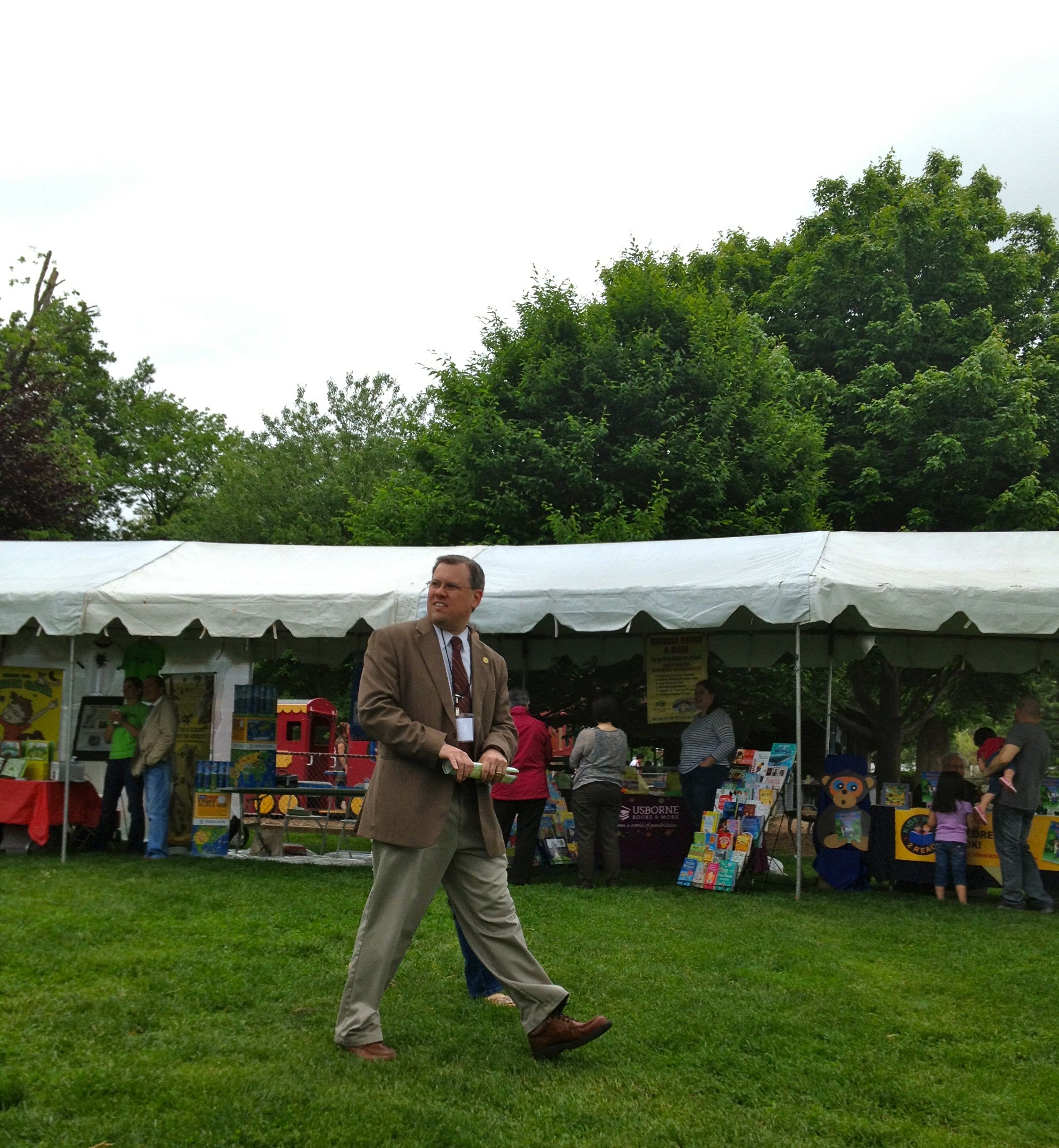 Many Local, Elected Officials Plan to Attend Gaithersburg Book Festival on Saturday (VIDEO)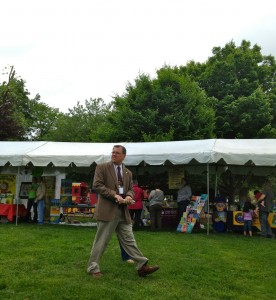 You may see a lot of politicians at the Gaithersburg Book Festival this Saturday. Several of them are introducing featured authors at the literary event.
Gaithersburg Mayor Jud Ashman is the founder of the Gaithersburg Book Festival, an event that takes place at the grounds of City Hall. Ashman said he is not introducing an author because he likes to roam the festival and stop in on as many presentations as possible.
It's the 8th year for this popular, literary event and Montgomery County Councilmember Sidney Katz, who is also the former mayor of Gaithersburg, said he never misses it.
"I have not missed a book festival," Katz said. "Last year, I went in the rain. I intend to be at every book festival. It's a great day, and the mayor of Gaithersburg, Jud Ashman, has every right to be proud that so many people do come here from far and wide. It's fun you get to stand there and actually talk to authors. You get to see your neighbors. It's just a fun thing to do."
Ashman and Katz will not be the only elected officials at the festival.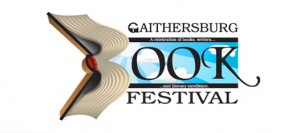 Gaithersburg City Councilmembers Neil Harris, Yvette Monroe, Michael Sesma, Ryan Spiegel and Rob Wu are all introducing authors at the event. In fact, some of the city leaders are introducing more than one author.
Sesma begins his day at 10 a.m. in the Mencken tent introducing author Cesar Brioso,  At 10:35 a.m., Spiegel will introduce Ursula Werner in the Poe tent. There may be a big crowd in the Fitzgerald tent at 11:15 a.m. when Harris introduces bestselling author Nathan Hill, who wrote The Nix. Spiegel will be on stage in the Hensen tent at 11:15 a.m to introduce authors Brian Biggs and Tom Lichtenfeld.  At 2:15 p.m. in the Mencken tent, Sesma welcomes author Tom Oliphant who wrote The Road to Camelot: Inside JFK's Five-Year Campaign. Also at 2:15, Wu introduces authors Alison Wilgus, Molly Brooks and Falynn Koch in the Henson tent. In the Carson tent at 3:15 p.m., Monroe is introducing author Jessica Harris about her book, My Soul Looks Back: A Memoir. Sesma has another introduction at 4:15 p.m. in the Michener tent where he will welcome authors Peter Cozzens and William Hogeland.
Montgomery County Councilmember George Leventhal is scheduled to introduce and interview author Dan Zak at 11:15 a.m. in the Stein tent. Zak, a general assignment feature writer for The Washington Post, is the author of Almighty: Courage, Resistance and Existential Peril in the Nuclear Age.
Another County Councilmember, Nancy Floreen, is introducing her husband, author David Stewart, alongside author Burt Solomon at 11:15 a.m. in the Hammett tent. Stewart is the author of The Babe Ruth Deception and Solomon authored The Murder of Willie Lincoln. The two authors will be interviewed by Jennifer Yacovissi at this event.
State Senator Cheryl Kagan is introducing author Veronica Chambers at 11:15 a.m. in the Mencken tent. Chambers, a former editor for The New York Times magazine, is the author of The Meaning of Michelle: 16 Writers on the Iconic First Lady and How Her Journey Inspires Our Own. 
State delegate Marc Korman is introducing national security writer Sharon Weinberger, the author of  The Imagineers of War: The Untold Story of DARPA, the Pentagon Agency That Changed the World at 12:15 p.m. in the Michener tent.
At 3:15 p.m. in the Mencken tent, State Senator Nancy King is introducing history professor and author Tyler Anbinder who wrote City of Dreams: The 400-Year Epic History of Immigrant New York. Anbinder also served as a historical consultant on Martin Scorese's, "The Gangs of New  York."
You an find out more about the Gaithersburg Book Festival on its website, here.
Gaithesburg Book Festival Set for May 20 at City Hall (VIDEO)