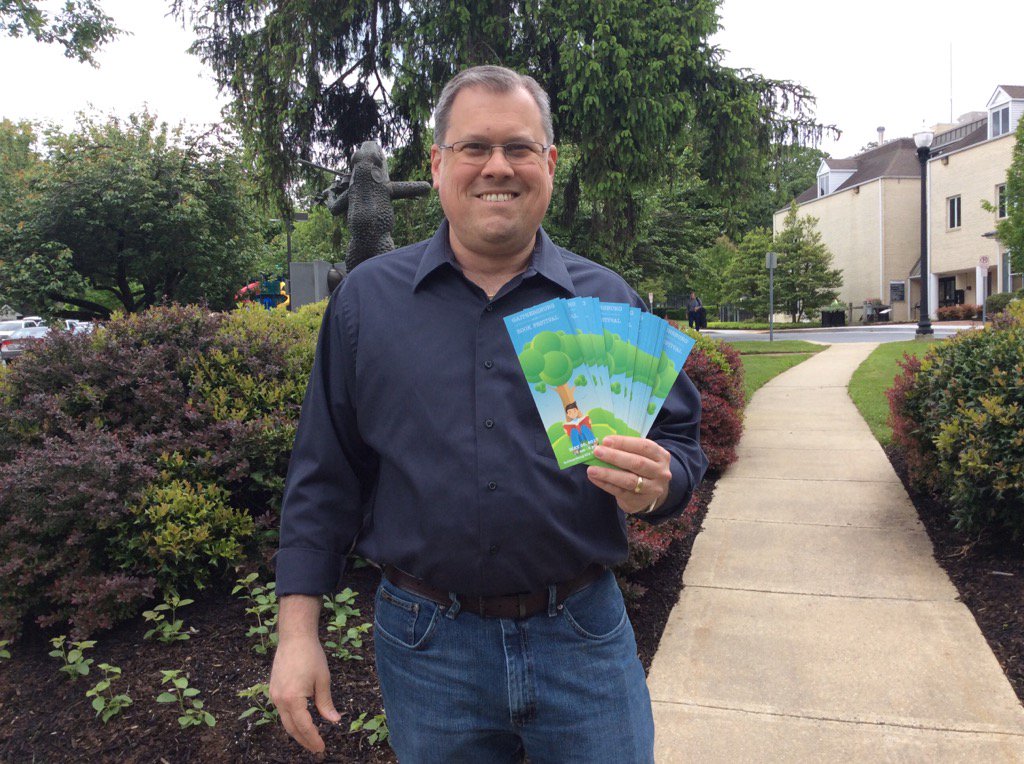 Gaithesburg Book Festival Set for May 20 at City Hall (VIDEO)
The 8th annual Gaithersburg Book Festival returns to the grounds of City Hall on May 20th.
Gaithersburg Mayor Jud Ashman is the founder of this literary festival and he tells MyMCMedia that this year's lineup includes about 130 authors, and that's a record. He is also hoping to see a record crowd in Olde Towne for this event that features more than just author talks. There will be writing workshops, children's entertainment and lots of food options.
Find out more about the Gaithersburg Book Festival, in this MyMCMedia Extra video, below:
Literary superstar @LauraMLippman to make her 1st appearance @GburgBookFest on 5/20. Join us! https://t.co/WJ46PpHBIx

— Jud Ashman (@judashman) April 26, 2017
When @RonCharles calls something a quiet masterpiece, it's the REAL DEAL. Come meet @jcourtsull at #GBF on 5/20! https://t.co/gNKO26FaXn

— GburgBookFest (@GburgBookFest) May 9, 2017
.@Joan_Nathan will be @ #GBF this yr to speak about King Solomon's Table, exploring Jewish cooking around the world.https://t.co/ttaDQi0ZNz

— GburgBookFest (@GburgBookFest) May 4, 2017
Sidney Blumenthal (yes THAT one!) is at #GBF this yr, to speak about his 2nd book on Abe Lincoln.
Join us on 5/20!https://t.co/FXvQo0QOKh

— GburgBookFest (@GburgBookFest) May 4, 2017
Can't wait to go back to @GburgBookFest this year! https://t.co/wtUVXWRs36

— Eleanor Brown (@eleanorwrites) May 1, 2017
Congrats to #GBF 2017 author @Meg_Medina being a runner up for the YA lit prize at the @latimes Festival of Books: https://t.co/mMfVuSGADm

— GburgBookFest (@GburgBookFest) April 26, 2017