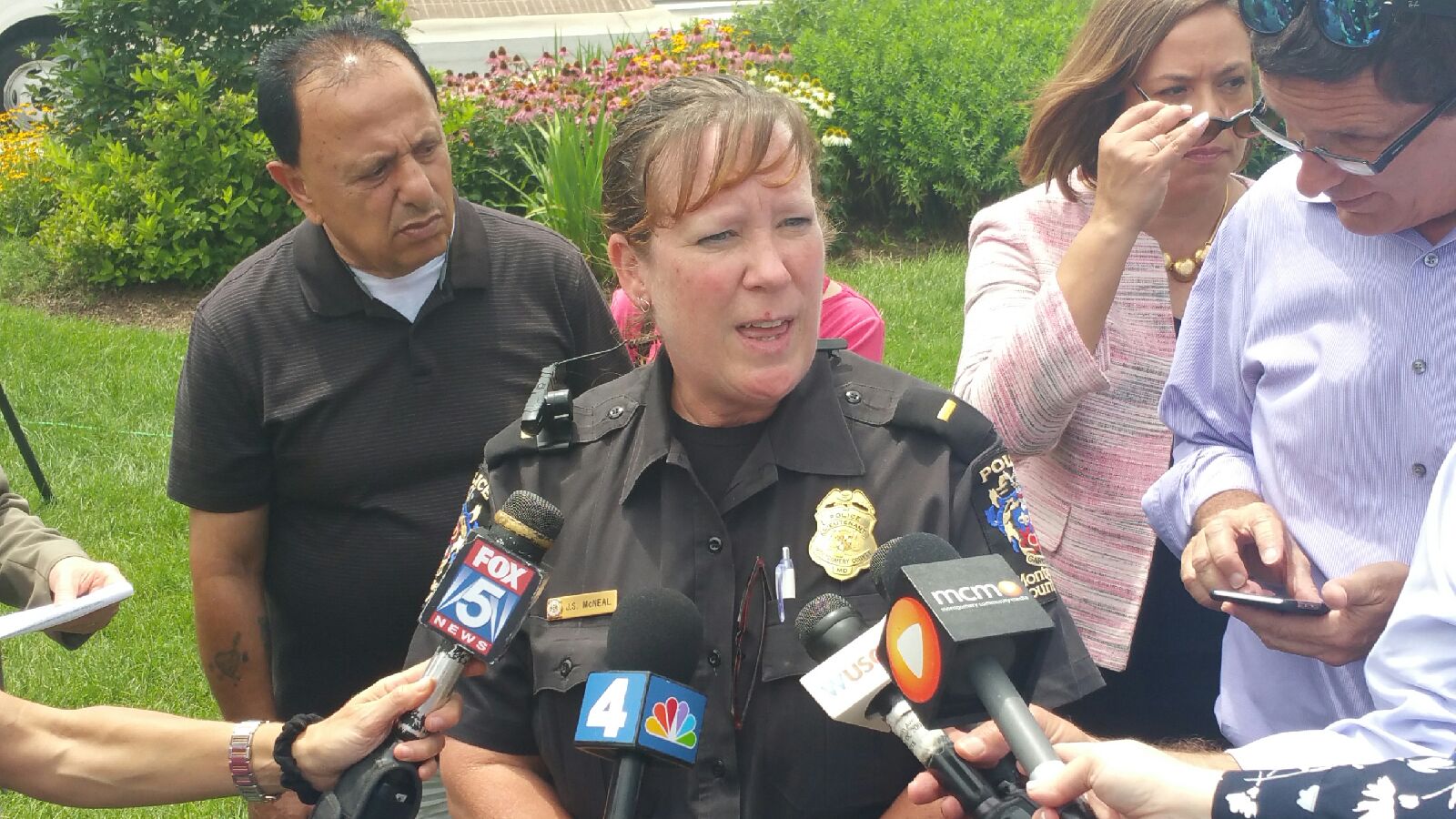 UPDATED: Man Fatally Shot at Wheaton Metro Parking Garage (VIDEO)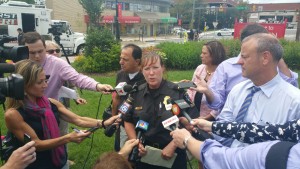 Montgomery County police have identified the man who was fatally shot on the third level of the Wheaton Metro parking garage, 11171 Georgia Avenue, on Tuesday night and officers say two teens have been charged with his murder.
Police identified the victim as Eric Melgar, age 20, of Silver Spring. Police have also identified the suspects, who are charged with first degree murder in this case, as 19-year-old Douglas Chase of Washington, D.C. and 18-year-old Brent Sanderson of Rockville.
According to police, the preliminary investigation indicates the victim had become involved in a confrontation with two suspects inside the garage. One of the suspects produced a handgun and began firing at the victim, police said. The suspects fled from the garage on foot, according to police.
Fourth District patrol officers located two individuals in the vicinity who were later determined to be the suspects involved in the shooting incident. A firearm was recovered in the possession of the suspects, police said. Any relationship between the victim and suspects and the nature of the confrontation and motive for the shooting remain under investigation.
Anyone who has not already spoken with detectives and either witnessed last night's incident or has any other information that could advance this investigation is asked to call the Major Crimes Division at 240.773.5070. Callers can remain anonymous.
The investigation is ongoing, said Lt. Jennifer McNeal of the Montgomery County Police Department. Find out more in this MyMCMedia Extra video:
Wheaton homicide-victim id'ed as Eric Melgar, age 20. 2 suspects charged w/1st degree murder: Douglas S Chase,19, & Brent D Sanderson,18.

— Montgomery Co Police (@mcpnews) July 15, 2015
MCPD confirms adult male victim. Persons of interest being interviewed. Victim's ID won't b released tonite Motive still under investigation — Montgomery Co Police (@mcpnews) July 15, 2015
MCPD confirms that incident at Wheaton Metro is being investigated as a homicide. More to come. — Montgomery Co Police (@mcpnews) July 15, 2015
Update. One person being transported to Suburban Trauma after a shooting at the Wheaton Metro Parking Garage, 11171 Georgia Ave. — MCFRSNews (@MCFRSNews) July 14, 2015
MTPD & @mcpnews on scene Wheaton with shooting on 3rd level of parking garage. Station now reopened. Parking closed. Updates to come #wmata — Metro Transit Police (@MetroTransitPD) July 15, 2015
With @mcpnews taking lead on investigation, all release of public information will come from their agency. MTPD providing support. #wmata — Metro Transit Police (@MetroTransitPD) July 15, 2015