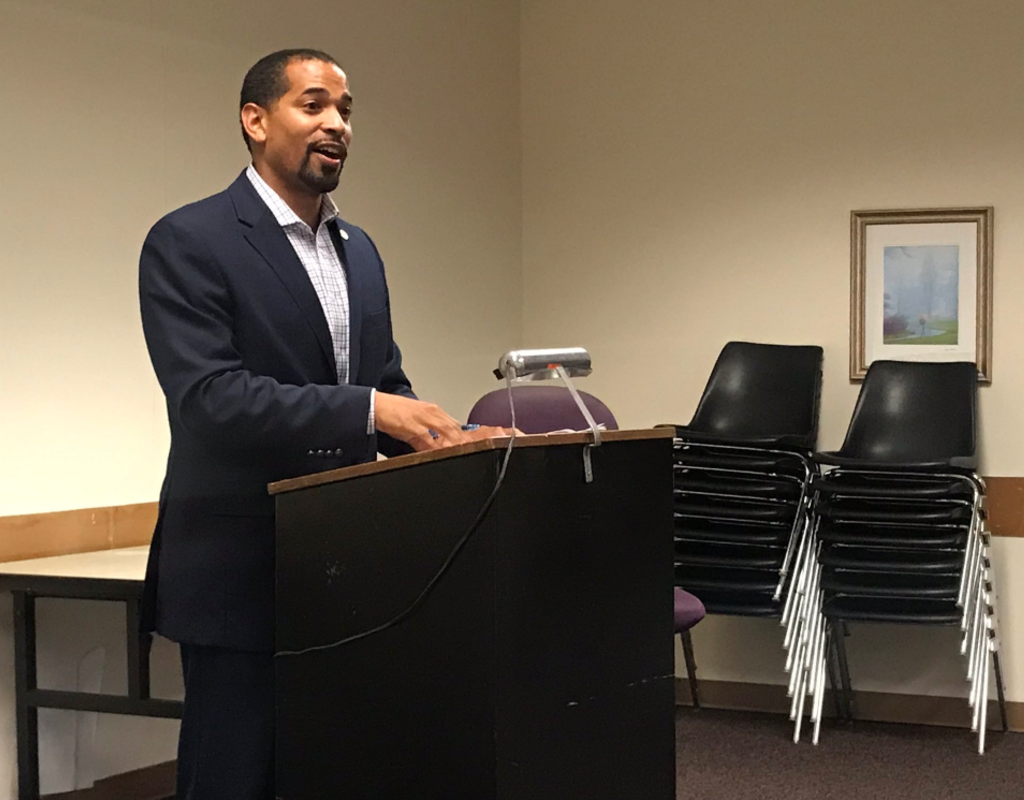 Jawando Listens to Residents' Concerns During Library Tour
Councilmember Will Jawando held a meeting in his Library Listening Tour at the Long Branch Library in Silver Spring Monday night, speaking with residents about issues in their library and the county as a whole.
Issues brought up by residents included the lack of resources in libraries, particularly after-school programs. While Jawando and the council state that the county is working on expanding the latter, many residents say that they have to go to libraries in other counties for resources. Jawando intends to discuss the county's fiscal year 2020 budget during these meetings.
Residents also expressed concern at the concentration of older employees in their library, and the library manager responded that due to the recession, their employees are taking longer to retire.
Jawando said he was especially proud visiting the Long Branch Library due to growing up in the area nearby. He intends to visit all 21 county libraries, meeting with people all across the county.
Related Post:
MCPL Announces Online Wellness and Personal Development Classes