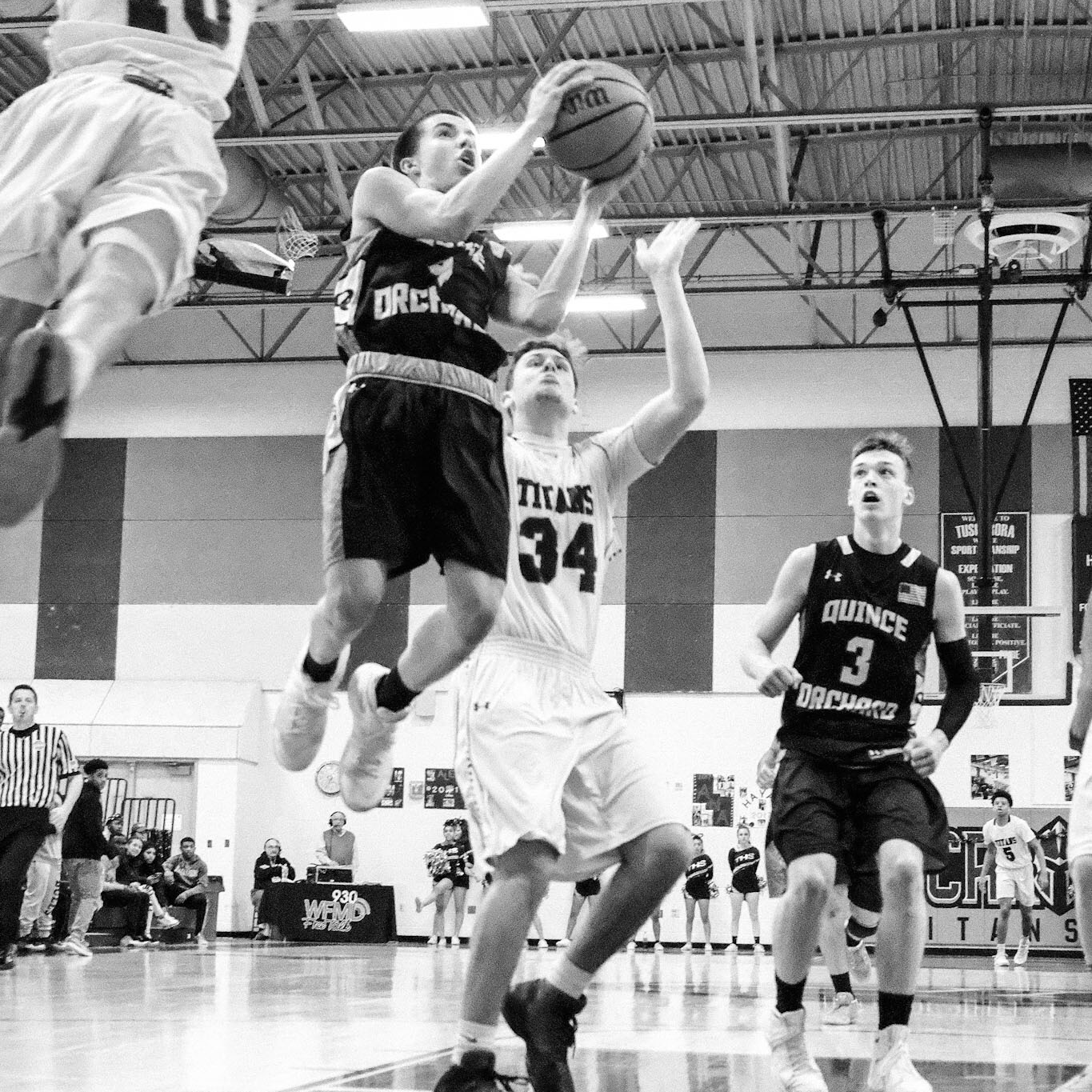 It's All Black & White to Me (PHOTOS)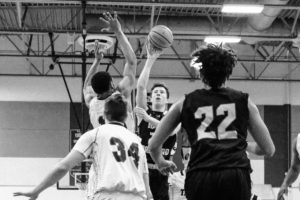 Quince Orchard varsity boys basketball ends regular season with 2 losses both to very good teams. One to Seneca Valley in January and then on Thursday night outside of Frederick, MD to Tuscarora.  Both are 3A division teams – neither of which QO will face in the MPSSAA state playoffs which gets into full swing next week.
For the record QO will have home court advantage throughout the tournament should they keep winning up to the state semi-finals.  I for one will miss the later brackets of the 4A and 3A state playoffs due to some scheduled R&R during March.
The eventual dream matchup for the 3A states is Seneca Valley and Tuscarora but the Titans need to get through Frederick County before they match up to the Screamin' Eagles.
I don't have a clear enough crystal ball on the 4A state playoffs but the shadow of the strong Wise Puma's from PG County provides an interesting matchup.  Could we possibly have a repeat matchup between Wise and QO again in the 4A state finals at the Xfinity Center in College Park?  Time and luck, will tell.
At this point it's all black and white to me – no really – I was playing around with a new mirror less camera set to photograph in Fuji Acros Black and White film – and the bright lights at Tuscarora High School was perfect for testing out how it handled action situations.
So despite their loss here are some B&W's of QO Cougar starters in action from Thursday night against the Titans- they will be wearing their home court white uni's for most of the playoffs until they possibly match up against higher seeds and begin wearing these black uni's.
Let's hope for the Cougar Red Army faithful that QO does not fall victim to an early round defeat like they did last year – and then to advance to play Wise in the states.  Now would that not be a hoot of a game.
Photos to follow
Phil Fabrizio
Photos © 2017 | Fabrizio as Photoloaf® for MCM
Photos shot with FujiFilm X-T2, 18-55mm at ISO 12800, 1/500th sec at F4 – Acros with Red Filter Film