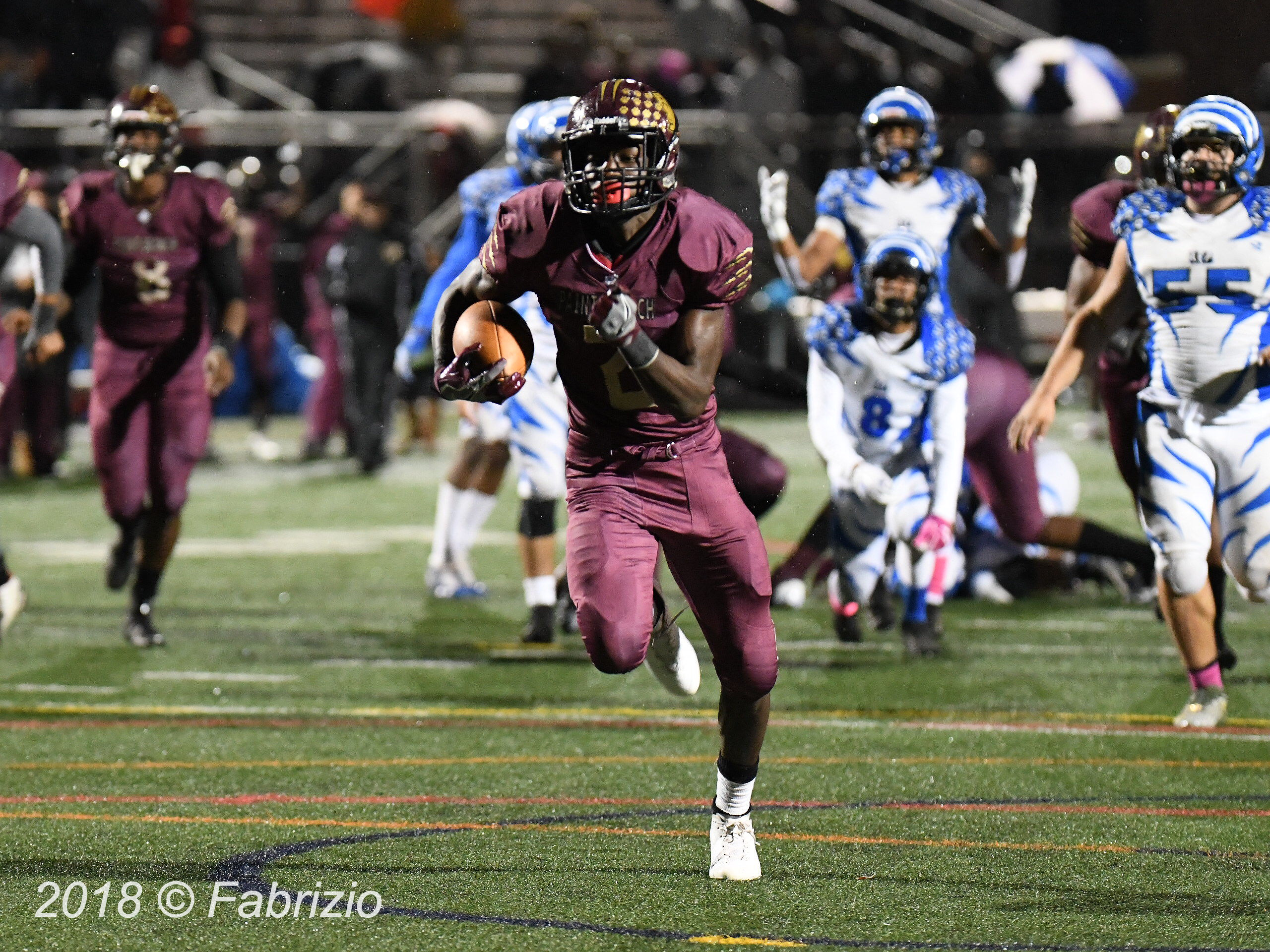 Hall of Fame Night for Paint Branch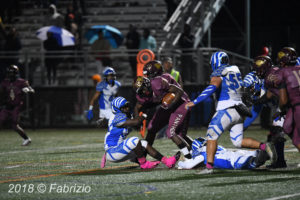 Under the raining skies of a Nor'easter Paint Branch inducted and honored 17 former athletes into their inaugural Hall of Fame event. Meanwhile on the field Paint Branch handed a season-crushing loss to Blake High School with a 28-6 win that eliminated the Bengals from postseason play.
The scene inside the auditorium at Paint Branch High School prior to the Friday Night Lights game was respectful as 17 former Paint Branch athletes received the honor of being the first inductees into the new Hall of Fame at the school. At halftime the Hall of Fame group would be introduced to the welcoming rain soaked fans as each individual's accomplishments was announced to the crowd.
On the field the home team, Paint Branch found their footing in the second half to put up 17 unanswered points as they found their footing to subdue Blake on this night. The rain began as a light drizzle at kickoff but by the time the second half the weather lived up to its Nor'easter classification. Blake did not have much to counteract the running game of Paint Branch and could never find the momentum to move the scoreboard in their favor.
Here are a few photos of the evening's event.
All Photos Copyrighted 2018 © Phil Fabrizio | PhotoLoaf® for MCM