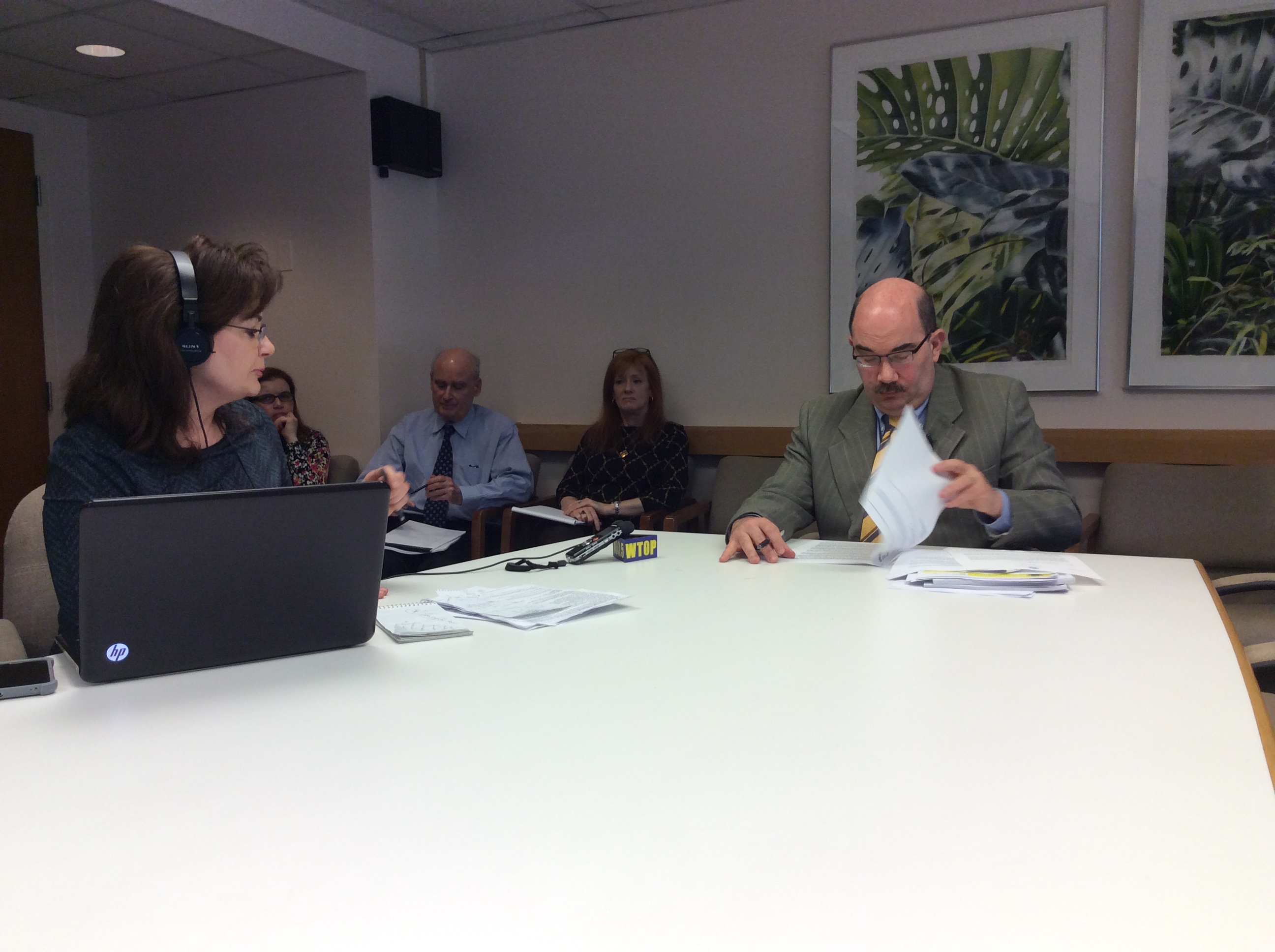 George Leventhal's Statement on Free Range Parenting Case (VIDEO)
UPDATED At his weekly briefing on April 13, Montgomery County Council President George Leventhal read a statement about the latest developments in the "free range" parenting case in Silver Spring. Watch it here:
Council President George Leventhal's statement follows:
"This morning in the HHS Committee, which I chair, I asked department director Uma Ahluwalia for an update on the situation involving the Meitivs, which has been reported extensively in the media this morning.
"When a call is made to the police to report that children may be unattended or unsupervised, protocol requires that the police must respond. After responding, police are required to call Child Protective Services, and it is the responsibility of Child Protective Services to communicate with the parents. It is my understanding that the required protocol was followed in this case. State privacy laws prevent a detailed discussion of the case by the Department Director or any HHS workers who are privy to details of the case.
"What I can tell you is that our Department of HHS is working with State to determine the timeline of events and to ensure that all appropriate steps were taken in this case. As the father of two sons, I can relate to the feeling of concern you get when your child doesn't check in as expected. I am thankful that these children were found safe and that the family has been reunited."