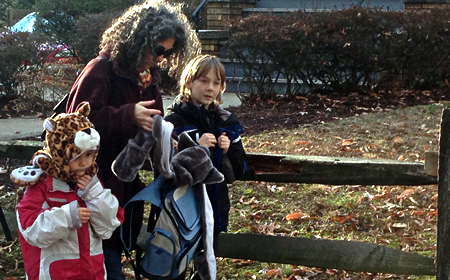 Free Range Parenting Couple Cleared in Second Neglect Case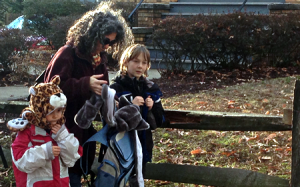 The county's Child Protective Services has dropped neglect charges in the second case against a Silver Spring couple at the center of the "free range parenting case."
According to a news release from the couple's lawyer office, CPS has dropped all cases against the couple.
Danielle and Alexander Meitiv received a letter from CPS on June 13 stating the couple has been cleared in an investigation stemming from a December 20 incident in which the couple's 10-year-old son and 6-year-old daughter were returning home from a local park but were detained by police.
"We are of course relieved that it's all over. I was confident always from the beginning. … I'm pleased this victory came sooner … [but] there's more work to be done," Danielle said.
The December incident was the second time CPS investigated the Meitivs for allowing their children to walk in their neighborhood by themselves. The first investigation was prompted in October 2014 when the children were playing together in the park. In April of this year, CPS instituted a third investigation after the children were seized by the police while walking home, only three blocks from their house, and detained for several hours before being returned to their parents.
According to the same press release, "prior to receiving this decision, CPS announced new guidelines on June 11 attempting to clarify how the agency will apply child neglect laws, particularly with respect to school-aged children who are walking in their neighborhoods or playing at local parks. Under the new policy, CPS said it would not intervene unless there is evidence the child 'has been harmed or is at substantial risk of harm if they continue to be unsupervised.'"
"We will only know for sure this change is real when my kids can go for a walk and not be harassed," Danielle said.