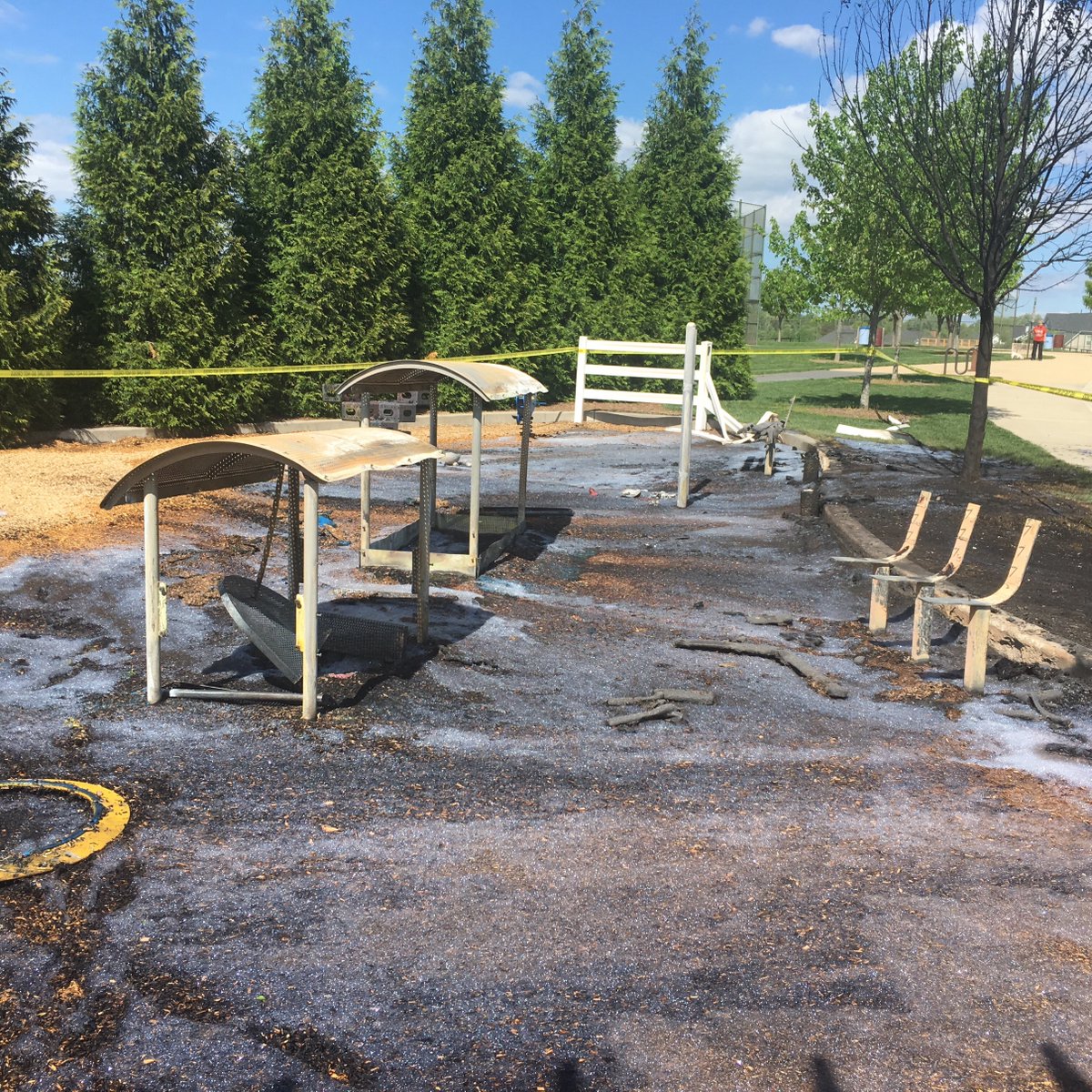 Firefighters Investigate Playground Blaze in Clarksburg
Montgomery County firefighters are trying to determine what caused a fire at a playground at Arora Hills Park in Clarksburg on Wednesday afternoon.
Fire and Rescue Service spokesperson Pete Piringer said the fire involved play equipment and the surrounding area. He said damages are estimated at $50,000. He said firefighters are working with Park Police.
So far, no word on what sparked the fire.
ICYMI (3p) Arora Hills Park, Clarksburg, fire involved playground equip & surrounding area; Cause, under investigation; Damage, likely ~$50K pic.twitter.com/GervJGxNA8

— Pete Piringer (@mcfrsPIO) May 3, 2017
Arora Hills Dr near Yellowwood Dr, Clarksburg, Arora Hills Park, brush/playground equip on fire

— Pete Piringer (@mcfrsPIO) May 3, 2017
Update – Arora Hills Park, fire contained, student walkers from Hallie Wells MS, were sheltered in place due to FD activity in park, now ok

— Pete Piringer (@mcfrsPIO) May 3, 2017