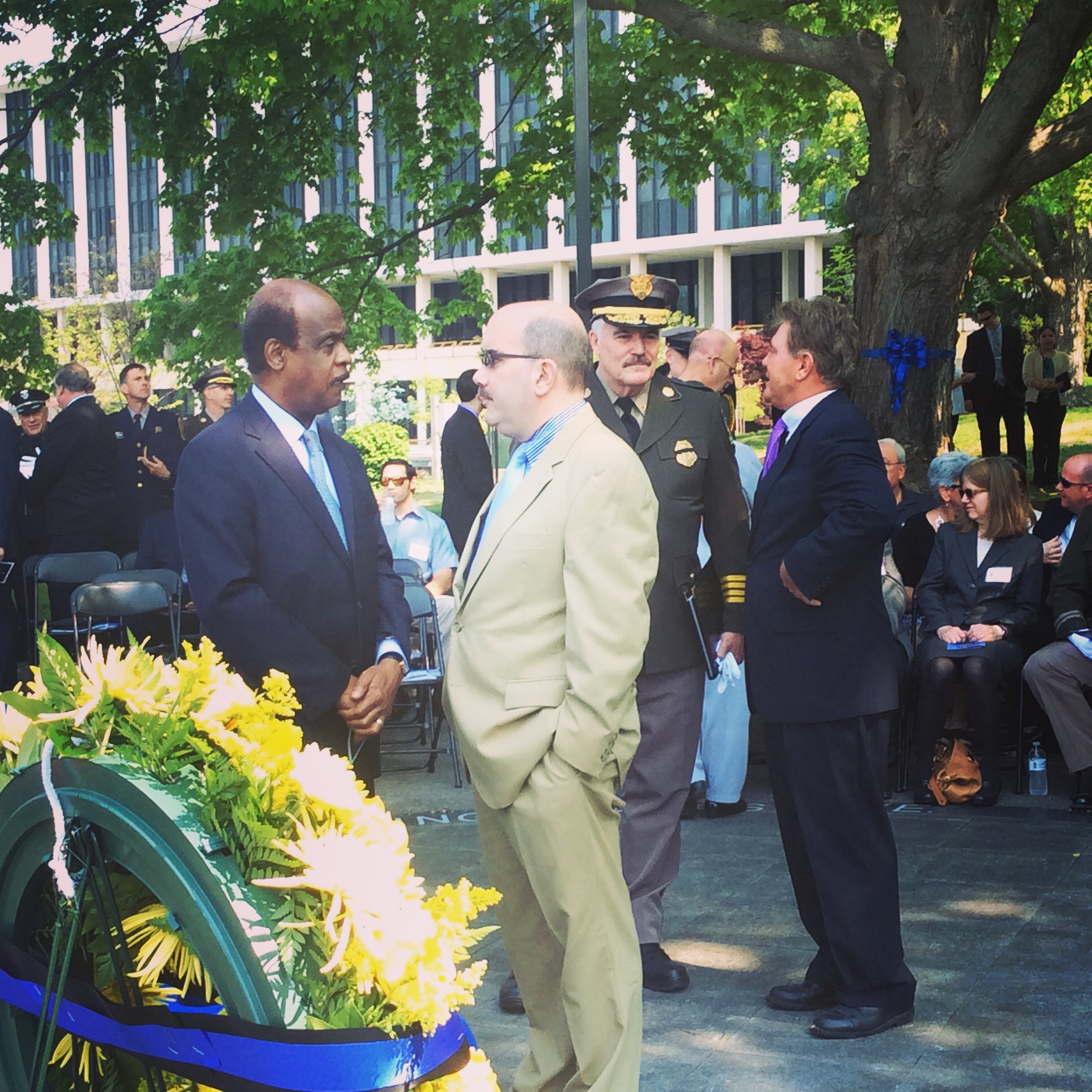 Fallen Heroes Memorial Service (PHOTOS & VIDEO)
Local leaders, law enforcement officers and family and friends gathered for the "Fallen Heroes Memorial Service" outside the Public Safety Headquarters in Gaithersburg on May 6.
This ceremony pays tribute to 19 Montgomery County officers and deputies who lost their lives in the line of duty.
The fallen officers include: Patrolman Joseph Case, Captain James Daly, Jr., Patrolman Webb Hersperger, Corporal John Frontczak, Patrolman James Shoemaker, Officer Philip Metz, Private David Bisset, Officer Mark Filer, Private Robert McAllister, Officer James Walch, Lt. William Jessie, Captain Joseph Mattingly, Jr., Lt. Donald Robertson, Officer Luke Hoffman, Private William Conboy, Jr., Sgt. Hector Ayala, Officer William Talbert, Captain James Hall and Officer Kristin Marie Pataki.
"They are heroes because of how they lived," said Police Chief Tom Manger in his remarks at the ceremony. "We are inspired by them."
Other speakers included Assistant Chief Russell Hamill, Montgomery County Executive Isiah Leggett, retired Sgt. Edward Joyner, Assistant Chief Betsy Davis and retired Captain Douglas McFee, Sr. Other participants included Officer John Johnson who sang the National Anthem, and the Montgomery County Law Enforcement Joint Honor Guard.
The ceremony included the Presentation of Colors, the recitation of the Code of Honor, the Presentation of the Memorial Wreath and the Retirement of Colors.
This service is held annually to coincide with National Police Week.
In the video below, Police Chief Manger recalls the story of two fallen police officers who responded to a call back in 1976: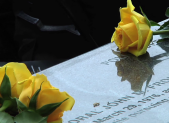 The Montgomery County Police Department hosted the "Fallen Heroes Memorial Service" at the Public Safety Headquarters site this week. The ceremony pays tribute to 19 police officers and sheriff deputies who have lost their lives in the line of duty in Montgomery County. Visit our PEG partner County Cable Montgomery to view more of its […]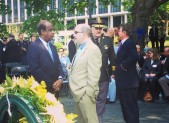 Local leaders, law enforcement officers and family and friends gathered for the "Fallen Heroes Memorial Service" outside the Public Safety Headquarters in Gaithersburg on May 6. This ceremony pays tribute to 19 Montgomery County officers and deputies who lost their lives in the line of duty. The fallen officers include: Patrolman Joseph Case, Captain James […]