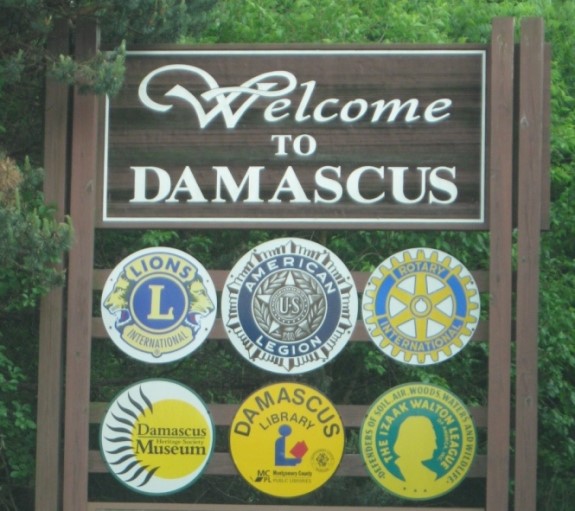 Damascus' Varsity Game Against Century Was Clouded By the JV Team's Controversy
Damascus' varsity football team maintained its winning streak last night, beating Century High School 42-3. The varsity team's victory came as the school and the community dealt with the fallout from rape allegations involving the junior varsity team.
During the day on Friday, the school received a "concerning call," threatening administrators if the varsity game proceeded. Capt. Mark Plazinski, commander of Montgomery County Police's 5th district, said that extra safety precautions were taken for the varsity teams game.
Plazinski said, "There are other issues going on with the school. There were some associated threats. We elected to bring some additional officers to ensure everybody's safety tonight at the game."
The "other issues" concern the Damascus JV football team, which is being investigated. Police say four teammates were raped with a broomstick in the team's locker room. The school system has called it a hazing ritual. Five teenage boys face second-degree and attempted second-degree rape charges, police said. They will be tried in court as juveniles.
Laura Opincar, whose children go to Damascus, feels "a combination of embarrassment and concern. Obviously, we have a strong football tradition here, but if that's predicated on violence, this is not something to be proud of."
On Friday morning, MCPS Superintendent Jack Smith emailed parents, explaining that because there was no evidence of hazing on the varsity team, the scheduled playoff game would move forward.
Ricky Groft, whose nephew is the head coach of Century's varsity team, supports MCPS's decision to move forward with the game. Rather than focusing on the varsity team, Groft thinks the focus should be on supervision in the schools.
"They need to be watched, closely watched—everywhere—on the way to the bus, in the locker rooms—they need to be closely watched," said Groft.
Susan Granata, whose nephew plays on the varsity team, also said the varsity's situation needs to be seen in a different light than the JV's situation.
"I think the game should go on. [The varsity team] shouldn't be punished for what a few kids did," Granata said. "It's horrible what happened—I feel so bad for those kids—but these kids worked really hard to get where they are, and it wouldn't be fair for them not to be able to play."
Opincar also supports the varsity team, but she remains concerned that the incidents in the JV locker room may reflect a culture "nurtured within the school." Considering the recent controversy surrounding the University of Maryland's football team, she thinks it's necessary to ask if a situation like this reflects a larger cultural problem at the school.
"I would want the school to know that it's a great concern to [all parents] if we're fostering this kind of culture," said Opincar. "This is 2018; this needs to stop. This goes far beyond hazing and fooling around, and kids getting into a scuffle. I think far greater action on a scale previous to what's been done is in order."
One way Damascus High School's administration is addressing the issue, according to Opincar, is by assembling groups of different students and asking them for ideas on how to move forward from the issue. Counselors have also been made available to students.
But Opincar is not sure what the school is doing in terms of holding adults accountable. She thinks that may be part of the ongoing investigation.
Granata feels confident that Damascus will overcome this tragedy because the town has a strong sense of community.
"It's just like any other town," said Granata. "There are things that go on any place you go, and it's not just Damascus—it's Olney, it's Mount Airy—and to single out Damascus, as one town that has all these issues, I don't think is fair."
Previous posts:
MCPS Superintendent Responds to Concerns over Damascus Varsity Football
MCPS Addresses Damascus Hazing Incident in Video to Students
Smith Issues Statement on Damascus High Students' Rape Charges
Update: Three Damascus High Students Charged for Hazing Incident