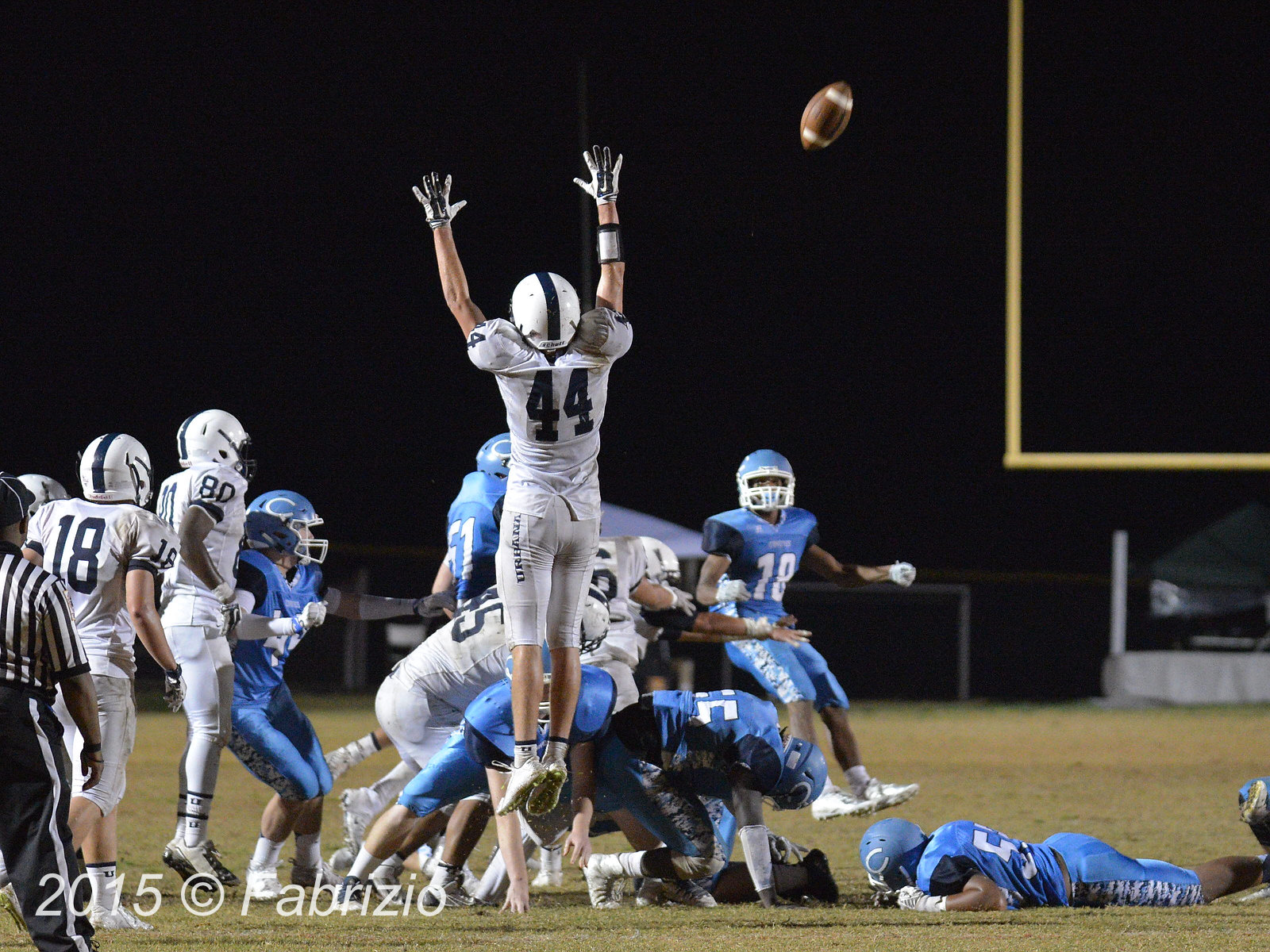 Clarksburg Coyotes Over Urbana Hawks, 9-7 (PHOTOS)
Weather delayed the start of the Clarksburg homecoming game on Oct. 9 by almost two hours.
The Coyotes faced the Urbana Hawks at home in front of a spirited crowd.
Within the first five minutes, Clarksburg was on the scoreboard with a long touchdown but the kicker missed the extra point. After that, the game was played in the middle of the field with numerous turnovers.
At halftime, the score was 6-0 Clarksburg.
Urbana showed some spunk in the second half with a power running game. The Hawks eventually scored and made the extra point to take the lead, 7-6, with fewer than six minutes on the clock.
But Clarksburg came back to kick a field goal, taking the lead 9-7, and winning the school's homecoming game.
PHOTOS | Phil Fabrizio

End of 1st it's Clarksburg 6 Urbana 0 @mymcmedia @allmetsports pic.twitter.com/ApZDdN7dhR

— Phil Fabrizio (@Photoloaf) October 10, 2015
Clarksburg v Urbana now delayed till 7:25 so homecoming crowd is getting "neon" @mymcmedia @CHSCoyotes pic.twitter.com/5nB0H9k4Zl

— Phil Fabrizio (@Photoloaf) October 9, 2015
FNL across parts of the County is under a weather delay. Here at @CHSCoyotes its 7:05p for a start. @mymcmedia pic.twitter.com/lm76WE9Tnx

— Phil Fabrizio (@Photoloaf) October 9, 2015