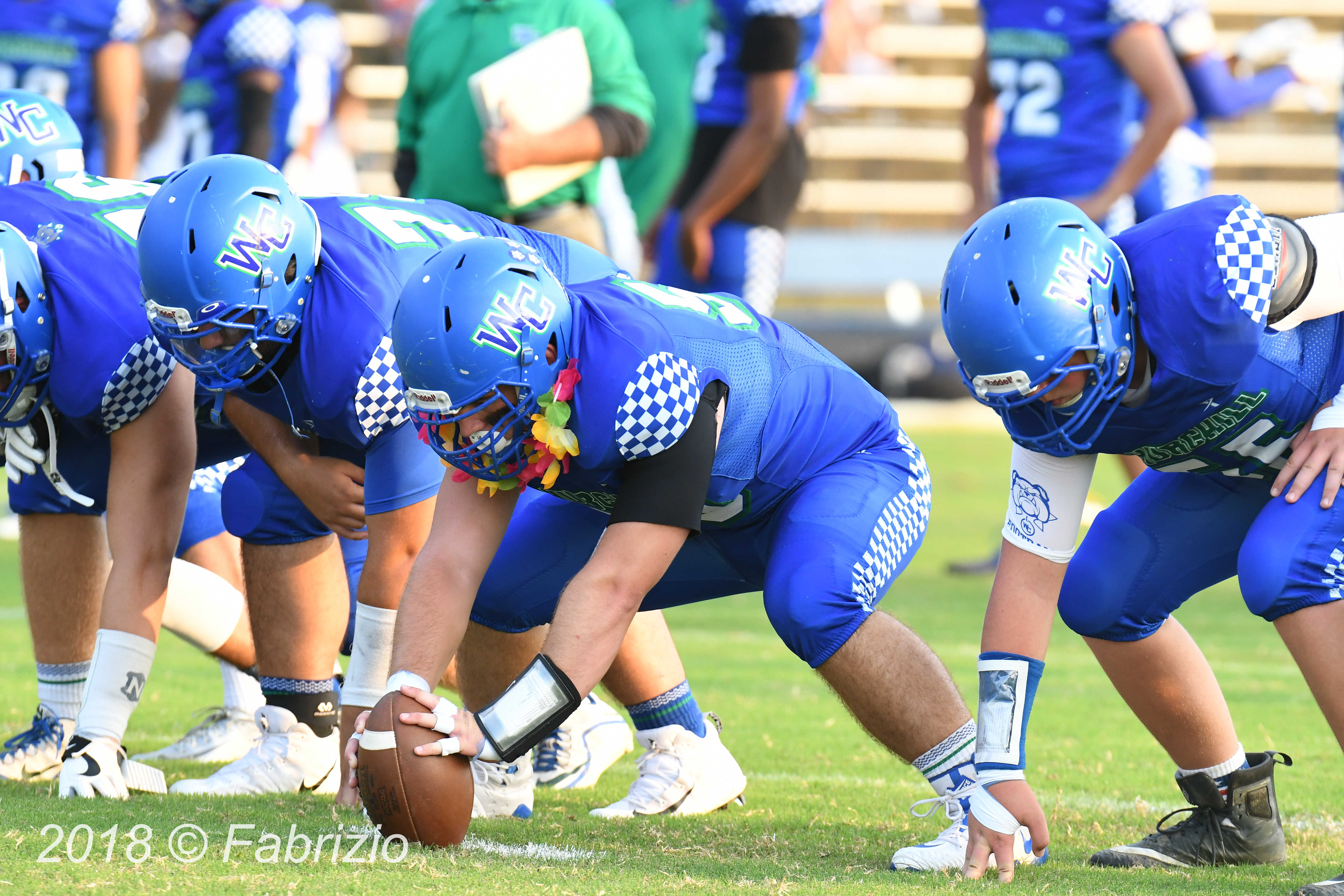 Churchill Football Continues Winning Ways
The surprise football team in Montgomery County this season just might be the Churchill Bulldogs.  As a result of their 42-7 defeat of down-county rival Walt Whitman on Friday evening Churchill now stands at 4-0.  Churchill's road to a Maryland Regional Division championship now goes through an October 5th meeting with Northwest.  The remainder of the Bulldogs schedule is very winnable until they get to the regionals.
First Churchill had to deal with the Vikings on Friday night.
Whitman did not make any game changing mistakes or momentum killer turnovers, the Bulldogs just had too much Michael Janus and Patrick Richardson for the Vikes to overcome.  Early in the first half, Churchill gets on the board with a quarterback scamper by the quick Michael Janus for a 30-yard score to make it 7-0.  Janus would repeat this tactic once again later in the second quarter.
Meanwhile, Bulldog running back Patrick Richardson ran behind a large offensive line that allowed him a 100 plus yard running performance and two touchdowns.  The Vikings keyed on Richardson but could not stop him when it counted.  In one touchdown run that started at the two-yard line Richardson ran to the left sidelines dogging Viking defenders who nearly had him for a loss then he reversed field and ran to the right sidelines and an eventual two-yard score. Twenty-five yards for a two-yard score.
The key mistake by Whitman in the second quarter was not kicking on fourth down from Churchill's 48-yard line instead of trying to go for a first down when they were behind 27-0.  The Vikings pass attempt failed thus turning the ball over to the Bulldogs with 46.6 seconds remaining on the clock.  Janus and the Dawgs found the end zone 43 seconds later to put up 35 first-half points and now Whitman faced a running clock to begin the second half.
A highlight for the Vikes was a third quarter 75 yard up the gut run by Adam Nganawa to bring them back to within 35 points but the clock still ran on.  Eventually, the Vikings ran out of time and answers for containing Janus.
Next week Churchill plays rival B-CC at Walter Johnson while Whitman hosts Wootton at home.
Photos to follow
All photos are copyrighted 2018 @ Phil Fabrizio | PhotoLoaf®  for MCM