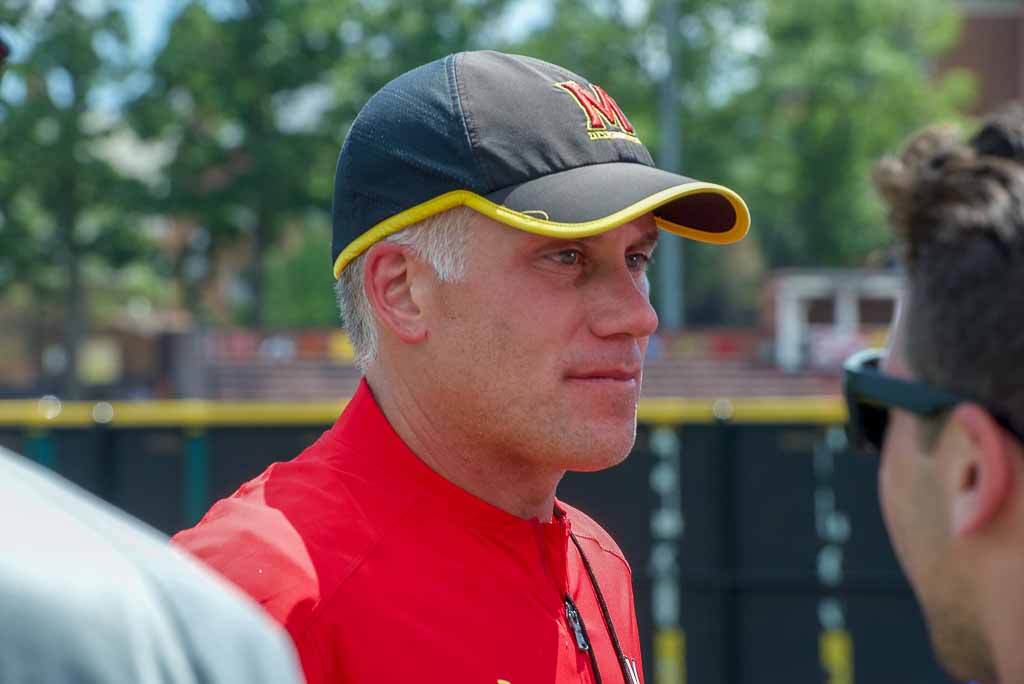 Trainers Called Ambulance 1 Hour After McNair Showed Heatstroke Symptoms
Jordan McNair, the 19-year-old University of Maryland football player who died from heatstroke this summer, exhibited symptoms for more than an hour before athletic trainers called 911 for help, according to news reports.
The University System of Maryland's Board of Regents released the 74-page report Friday, from Walters Inc., after almost three months of investigation, according to ESPN.
Walters Inc. is an athletic training consulting firm.
The regents made no personnel decisions Friday. A second investigation, into reports of verbal abuse within the football program, is yet to be completed. The Washington Post reported that the university system's chancellor, Robert L. Caret, told the regents Friday that review is "proceeding very quickly" and could be completed by the end of the month.
Football coach D.J. Durkin, head athletic trainer Wes Robinson and director of athletic training Steve Nordwall remain on administrative leave. No decisions will be made on personnel without the second report, ESPN said.
ESPN quoted James Brady, the chair of the board of regents: "The death of this young man is a tragedy, let there be no doubt about it, and we all feel very deeply about that. … But we are in the process of gathering facts, and I'm a fact guy. I like to know what the facts are before we make any conclusions [about whether the school is morally and legally responsible]."
University of Maryland President Wallace Loh sent this message to the college community:
Dear University of Maryland community,
I would like to share with you this update following today's Board of Regents meeting on the tragic death of our student-athlete Jordan McNair. In August, Athletic Director Damon Evans and I met with Jordan's parents to apologize personally for the mistakes made in Jordan's care by our athletic trainers.
In June, we retained a national expert in sports medicine and athletic training, Rod Walters, to conduct a comprehensive review of the policies and protocols related to the health and safety of our student-athletes. We requested recommendations on what changes should be made to ensure a tragedy like this never happens again. We are committed to this.
The entire Board of Regents received the final report from Rod Walters today. Since he was retained, he has been also advising the Athletic Department on needed improvements, and they have already begun implementing some of his recommendations even before receiving the final report.
Actions to improve the safety of the training and conditioning sessions include: adopting new technology to improve how we monitor the ambient temperature and modify practices accordingly; implementing mandatory hydration testing and emphasizing longer and more frequent recovery breaks. The Athletic Department also increased the number of doctors and trainers present at football practices and games. In July, Rod Walters began expanded training for the staff on the implementation of the emergency action plan. An online portal was established so that our student-athletes could share any concerns. The Walters report highlighted the fact that we have a physician-directed model for athletics trainers, who are licensed by the state and are under the supervision of a licensed physician.
There are additional recommendations in the final report, such as establishing an athletic medicine review board that will review procedures and protocols regarding student-athlete safety. The Athletic Department has committed to implementing all of the recommendations.
Our actions, and our commitments, are available at www.umd.edu/commitment.
The Board of Regents also assumed control in August of a separate commission investigating allegations surrounding the culture of our football program. The Chair of the Board of Regents announced today that results of this commission will be forthcoming.
The safety and well-being of our students remains paramount. I will continue to update our community on all of these efforts.
Sincerely,
Wallace D. Loh
President, University of Maryland
Athletic Director Damon Evans sent this message:
Dear Terrapin Community,
The passing of our student-athlete Jordan McNair in June shook us all to our core. Our student-athletes have demonstrated tremendous resiliency and strength by how they have come together over these past few months to honor Jordan and support each other through the healing process.
President Loh and I have personally apologized to Jordan's family for the mistakes made in his care. We continue to keep Jordan's family, friends and teammates in our thoughts.
Today, the University System of Maryland Board of Regents received the final report from the external review by Rod Walters. We commissioned the report immediately following Jordan's death to examine the policies and procedures affecting the health and safety of our student-athletes. The final report includes many recommendations, and we are committed to implementing all of them. Based on the preliminary observations, we already have made changes to how we train and practice across all sports, including:
Changed how we practice, train and compete to prevent heat illness

Enhanced student-athlete assessments to more closely monitor their health

Increased the frequency of athletic department staff trainings across all sports-related health matters

Provided additional support measures and new ways to collect input from student-athletes
You can review additional details outlining our actions and commitments to our student-athletes at www.umd.edu/commitment.
President Loh and I are wholeheartedly committed to the safety and well-being of our students. We will do everything in our power to prevent a tragedy like this from ever happening again.
I will continue to provide updates on our progress.
Sincerely,
Damon Evans
Director of Athletics