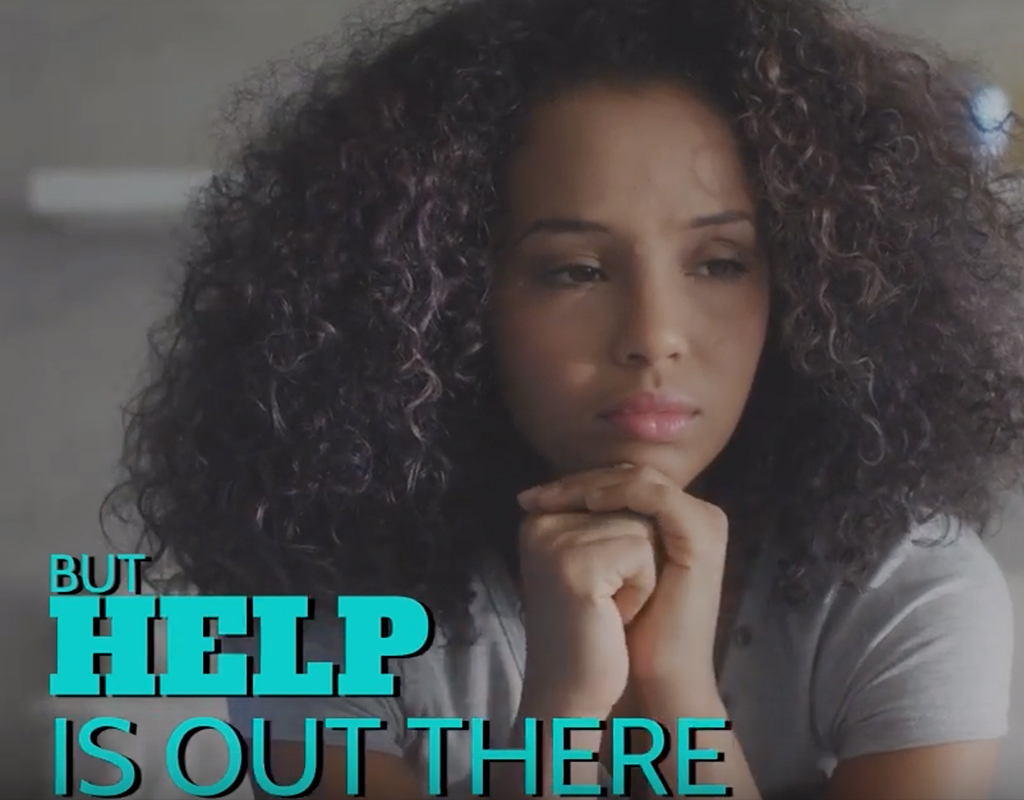 High School Students' Suicide Prevention PSA's Will Air in Local Movie Theaters
Beginning in early March, local theaters will air BTheOne contest winners public service announcements videos highlighting suicide prevention efforts. The winning PSA's will air at Regal and AMC theaters in Montgomery County throughout the month of April as well.
The two winning PSA's were submitted by Northwood High School students Sophia Geiger, Rowan Arnold and Jay Hutchins. The title of Geiger's PSA video is "Get Help" and the title of Arnold and Hutchin's PSA video is "See How You Can Help."
Runner up PSA's were submitted by the following students:
Tommy Behrens (Hallie Wells Middle School)
ML Gentili – (Hallie Wells Middle School)
Morgan Lipansky – (Hallie Wells Middle School)
Sophie Nightingale Edwards – (Hallie Wells Middle School)
Joey Geehreng – (Poolesville High School)
Lara Ojha – (Montgomery Blair High School)
Launched in October 2017, BTheOne youth-led campaign aim is to offer information about teen suicide prevention strategies. The 2019 BTheOne contest was co-sponsored by Gandhi Brigade Youth Media, and Montgomery County's Leading Adaptive Change for Suicide Intervention (LACSI) work group.
County Executive, Marc Elrich and Montgomery County Public Schools (MCPS) Superintendent, Jack Smith sent a congratulatory letter to the students in the BTheOne PSA video contest, according to a press release.
"We know that teens often talk to their peers and value their perspective and that is one reason why teen ambassadors such as the students who submitted PSA's play an important role in bringing awareness to the issue of teen suicide," said Elrich and Smith.
Local high school student Ray Crist designed an interactive website – www.BTheOne.org that offers online resources and information about teen suicide and how to notice the warning signs of suicidal behavior. BTheOne's campaign website highlights five important steps (listed below) to take when you want to help someone suffering from suicidal thoughts or engaging in suicidal behaviors.
Ask
Keep Them Safe
Be There 
Help Them Connect
Follow up
According to the U.S. Centers for Disease Control and Prevention (CDC), suicide is the second leading cause of death among youth ages 10-24. The CDC defines suicide as "death caused by self-directed injurious behavior with an intent to die as a result of the behavior." Fortunately, suicide is completely preventable when coupled with support and professional help.
If you or someone you know may be in a crisis, please contact the National Suicide Prevention Lifeline at 1-800-273-TALK (1-800-273-8255) or use the online Lifeline Crisis Chat.
For more information, visit the National Suicide Prevention Lifeline.
Watch "Get Help" By Sophia Geiger in Full
Watch "See How You Can Help" By Rowan Arnold and Jay Hutchins In Full