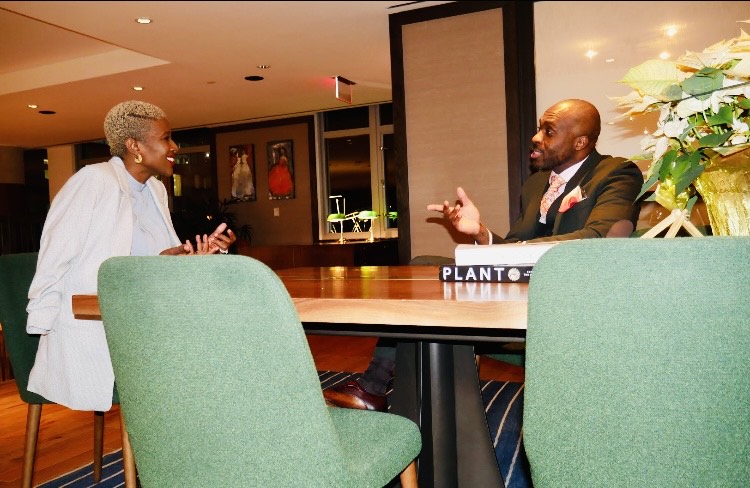 Blog: Game-Changing Habits for Business Success in 2021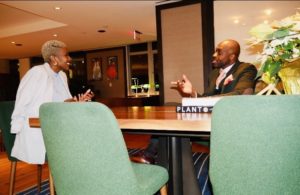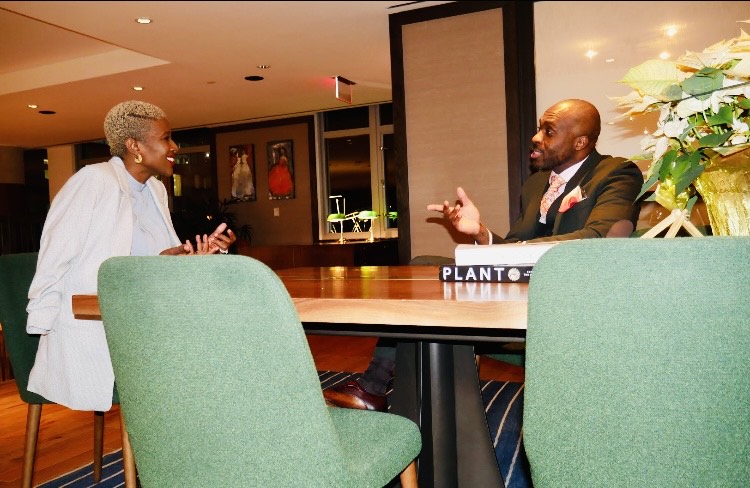 In our last post, we shared our Game Changing Habits for Personal Success. In this article, we will discuss our Game Changing Habits for Business Success. While one can assume correctly that all the personal habits will apply for business success, there is an additional set of habits to practice as a business owner or executive to improve the likelihood of business success.
Game changing habits are the small tweaks we make to our behaviors that can have massive impact. Everyone must assess for themselves what they need to do to progress. However, there is no question that the magnitude of our successes will be influenced by the quality of our habits. As such, progress and success depend on the behaviors and habits we decide to maintain, modify, or take on. As we close out the year, it is certain that some changes in habits and improvements are expected in 2021. What we know coming out of 2020 is there are ways to do things that may be better than how we have been doing them. People used to travel across the country to have one-hour meetings. Now…while we still can travel, we can also have a virtual meeting. Both work and serve the same end, however one is more efficient than the other. Yes, you are going to have to work hard anyway… but why not also work smarter! Having the right set of habits can get you working smarter, and smarter gets your farther… with less stress. Let us dive into it.
Plan and Budget Daily:  One of the soundest habits to have in life and business is managing time effectively. How and what you spend your time on will have a direct impact on your success. Therefore, always plan, regardless of how big or small your vision is. You do not have to bother about how good your plan is at the beginning. That process of refinement is done over time as you get more information and data as to what's working and what is not.  Your only job here is to plan. And along with planning your time, be sure to budget your resources (money and people). A budget, much like a plan, gives you a sense for what you can do and what you can afford to take on at any given time. In business school, the adage "Cash is King" was beaten into our heads. So, as a businessperson, knowing how to preserve your cash is business 101. The Game over the minute you run out of cash. As such, it is imperative to learn to have a budget and stick to that budget.
Acquire Coaching and Mentorship: Habits and behaviors will naturally develop based on the inputs and activities you undertake. You can develop successful habits by surrounding yourself with people who know better and have been where you are right now and can tell you how to get to where you want to go. Be sure to carve out time daily to invest in and connect with your coaches and mentors so you can continuously learn from them. There are several ways to learn from others. One way is through reading books, listening to Podcasts, watching YouTube videos, going to conferences with other successful people. The goal here is to continuously carve out the space to expand your knowledge by engaging others to gain the insight, motivation, and inspiration you need to propel your success.
Expand Your Network:  It should be no surprise here that business success is closely linked to who you know. The more people you know, the more people you have rooting for you and your success. Be deliberate about nurturing your network, daily. Networking does not have to consume all your time. Its more about quality, consistency, and less about the amount of time spent. You can have a great impact by spending even just 30mins a day engaging with people within your network, making and nurturing connections on Social Media or other networking events/platforms, or collaborating with people to find how you can have a greater impact on your community. The key to networking is to build it before you need it. And for that, you must be less focused on the rewards, and more on how to be of value to others. Find ways to guide people in the right direction and add value to their lives and businesses. Eventually, they will either help you out or introduce someone who will significantly impact your business.
Collect and Assess Data:  Measuring your progress along the way is and should be a no-brainer when it comes to running a business. A lot of business owners are running their businesses based on a gut check or what feels good. No longer can we rely on our guts. We are in an information age, so the more detailed the data and the more often you track it, the more likely you are to get closer to your goals and know what works and what does not. Yes, have a goal in mind, but be sure to have milestones you are tracking towards in the realization of the goals, select your business metrics, and monitor them daily. This habit may come off as tedious in the beginning, but the more you do it, the better you get at it, and the more it starts to become a habit.
Insight-Driven Decisions:  Anyone serious about business success must be aware of their actions and the impact of their decisions. Stop making decisions based on gut emotions. Decide based on the data and information you are receiving. Take the emotions out of business and use the data and insights you are gaining along the way to guide your decision-making process. If we recognize our actions and do the right thing, no matter how painful it may seem, we will be rewarded along the way, without cutting corners or taking shortcuts.
Automate Processes Where Possible:  Every day, you view documents, employees schedule appointments, route information, request approvals, and workflows, and look for status updates. In many companies, people still perform these operations manually. If you need to scroll through multiple email reviews, replies, and forwards to find the document's current version, problems may arise. Problems can also occur if you miss an email that requires approval before you are ready. You can reduce stress by automating these processes. If you can live by the mantra to "always be improving" in your personal life, then I'd recommend incorporating the mantra "always be automating" into your business. The more efficient your business operations are, the greater the likelihood of success. Make a list of all your processes and start to automate where you can.
In closing, 2021 will be here in no time. Let us take the time to assess the business habits we've developed over the course of 2020, as some of them were forced upon us given the abrupt changes to how we do business in 2020. Now is the time to do an audit and decide which ones will continue to serve us in 2021 and which ones we can modify, comfortably part with, or take on. There's still time to pick up that game changing habit that will tremendously impact your business 2021. What will it be for you?