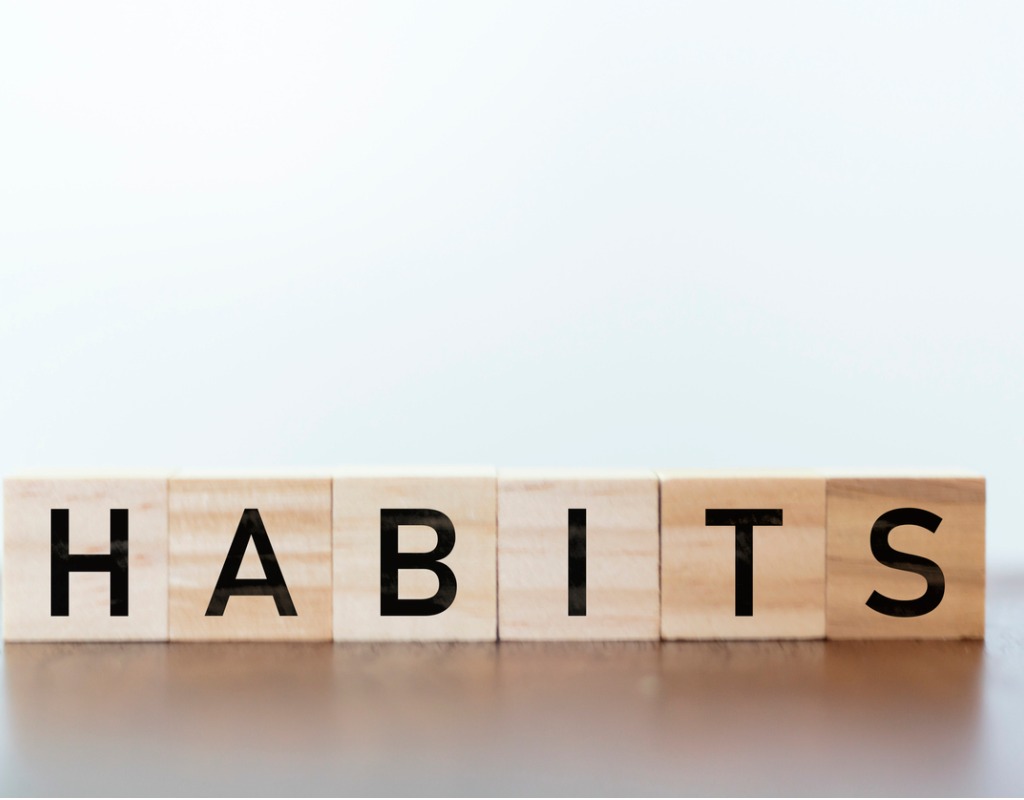 Blog: Game-Changing Habits for Personal Success in 2021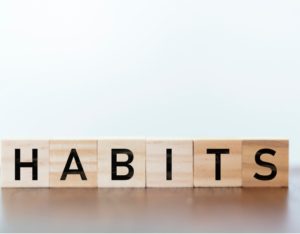 As we close out the year 2020, one thing for sure is we are all looking forward to some improvements in 2021. Much like we collectively sang the tune of "2020 – the year of Perfect Vision" at the end of 2019, so are we anticipating a reset of 2021. 2020 presented us with turmoil and promises unfilled, so the hope is with the reset of 2021, we will make up for dashed dreams and stolen promises.  Having been in quarantine timeout for the better part of a year, how adequately will our habits propel us towards our goals? Our successes will be determined by the quality of our habits.
As we contemplate our habits, remember that our brains can either be our biggest advocate or worst detractor. We become what we believe about ourselves, so it isn't too farfetched to believe success is well within our reach, so long as we have the right set of habits to propel us towards our goals.
Let us dive into the habits of success.
Goals:  Get started with a destination in mind
What does success look like at the end of 2021? Is it to get the dream house, dream job, or land that huge account? Whatever it is, it is achievable with the right set of habits and a crystal-clear vision. Know what you want and hang on to it. A good way to crystallize your vision is with a vision board, which can act as good reminders of your goals. Once you know what you want, your brain is powerful enough to do the heavy lifting of how to get you there.
Plan:  Get a plan
If we are to use a movie analogy, the process of making any good movie starts with fleshing out a story-line. You may know how you want the movie to end, but the script is the plan that details out the cast of characters, heroes, villains, plot, setting, time-frame…all woven together to create the narrative. Much like it is important to map out a general direction of where you are going when setting out on a long trip, so it is to flesh out a plan for your vision, knowing things will likely not go exactly as planned. So ALWAYS have a plan….no matter how big or small your vision is. Worry less about how good the plan is, that's for your brain to refine and flesh out along the way. Your only job here is to have a plan in place.
Act:  Just Do It!
Once you have a rough plan in place, commit to taking actions DAILY towards your plan. This can be done by creating a daily list of "To Dos" either at the end of the night, or first thing in the morning. I say daily because the goal is to turn your actions into habits…as such, they must be undertaken daily. Once again, while the quality of your actions will certainly influence the outcome, for now we simply need to commit to taking actions daily. This may sound like primary goal setting 101, but the best techniques are always the simplest, so like Nike…just do it.
Follow Through:  Check off your to-dos
One of the most notorious ways we stop ourselves from succeeding is by simply not doing the things we have on our list to do…. however simple they may be. We get lazy, procrastinate, and/or simply justify why we should put things off to tomorrow. One this is for sure, procrastination and lack of follow through do not sum up to success. Develop a habit of holding yourself accountable by checking off all the items on your list….NO MATTER WHAT. Even if it means waking up earlier, staying up later in the night, or employing the assistance of others to get the work done…simply get it done.
Refine:  Examine Your Process
Something interesting starts to happen once you do something a few times.  Your brain identifies a pattern, and immediately starts seeing ways to improve the process. Pay attention to these cues and commit to implementing them into your routine. Ideas for how to develop the habit of process refinement include watching how to videos, reading books, or attending seminars. Whatever you do, commit to a daily process of finding ways to better accomplish the items on your daily to-do list.
Track: Double down on what is working
Without progress, motivation disappears like a wisp of smoke. Keep a daily track of what you do through a habit tracker, a diary, or a responsible partner. If feeling fancy, you can even create a chart to provide a visual of your progress. Through daily tracking of your actions, you will inevitably start seeing progress…no matter how small. Sometimes, you may find that you are not prioritizing certain activities enough and are slowing down progress in some areas. Worry less about the results and focus on the habit of tracking your actions.
Purge:  Forget the rest
As you execute your plan, there are indeed some real crises that will show up unexpectedly that must be dealt with. But most times, our biggest setbacks from distractions that pose themselves as pressing matters that derail us from our goals. These distractions are just that, and often do not need to be addressed immediately, or ever. So, undertake the habit of daily purging to assess what you need to let go of that are keeping you from focusing on your primary goals.
As we can all attest to now, much of life is outside our control. But what we can control are our habits. And the quality of your habits will determine the level of success you see. So, commit to developing good habit that will propel you through an exceptional 2021.