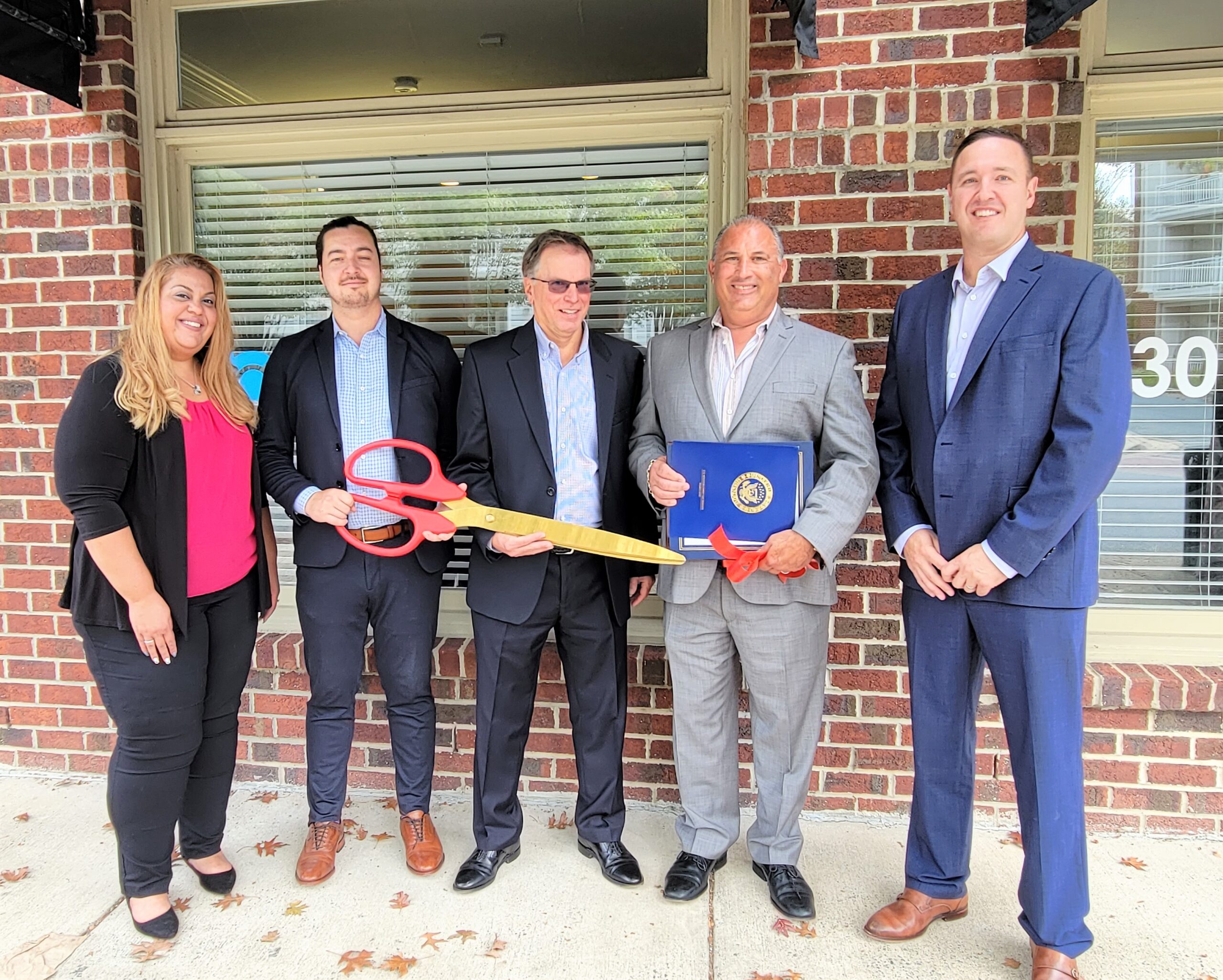 Blog: Freedom Mortgage is Now RoundPoint Mortgage
In August, Freedom Mortgage Corporation and RoundPoint Mortgage Servicing Corporation announced they have completed their previously announced merger. Recently, the Gaithersburg-Germantown Chamber of Commerce (GGCC) conducted a ribbon-cutting ceremony and joined RoundPoint Mortgage to celebrate their rebrand launch.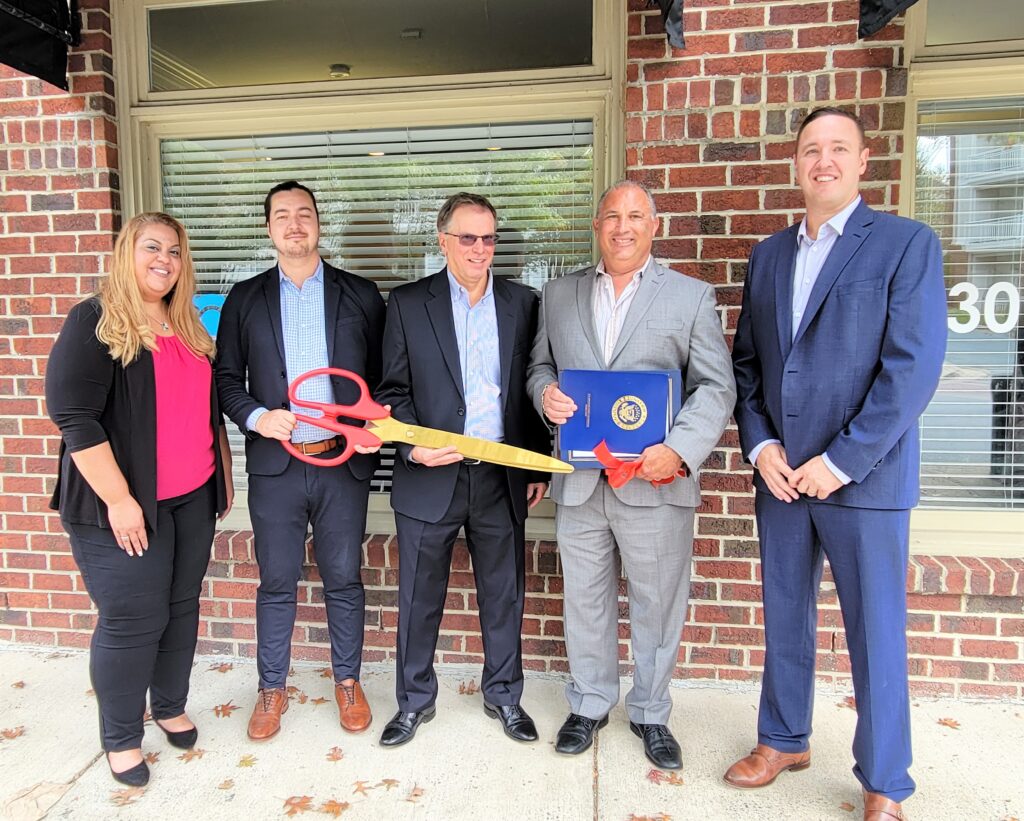 (l:r) The Gaithersburg RoundPoint Mortgage team comprised of Loan Officer Assistant Janet Ramirez-Castillo; and Loan Officers Danny Escobar, Don Jacubec, Peter Yanni, and Tim Smith celebrated the launch of their new brand with a ribbon cutting celebration orchestrated by the Gaithersburg-Germantown Chamber on October 15, 2021.
(Photo credit: Laura Rowles, GGCC Director of Marketing)
The Gaithersburg RoundPoint Mortgage team, located at 257 Market Street in Gaithersburg, joined the GGCC three years ago and have been not only big advocates of the Chamber but big supporters.
City of Gaithersburg Mayor Jud Ashman proclaimed October 15, 2021, as "RoundPoint Mortgage Day". RoundPoint offers a wide array of mortgage products to meet even the most difficult of lending situations. They also offer a homeownership marketplace designed to provide a single location for their clients to better manage and protect their home.
RoundPoint Mortgage Servicing Corporation actively purchases mortgage servicing rights (MSR) from sellers of Fannie Mae and Freddie Mac loans. They also offer an array of subservicing options that can be customized to meet individual investor needs for both Agency and Non-Agency portfolios. Their multifaceted approach is designed to build collaborative relationships and provide an unmatched level of service for investors and business partners.
Learn more about them at: www.roundpointmortgage.com/loan-officers/gaithersburg.
The GGCC is active in providing business-to-business networking opportunities throughout the year: a collective voice in local, regional, and state legislative affairs, professional development opportunities and other services that enhance the business environment. 
The GGCC is located at 910 Clopper Road, Suite 205N, Gaithersburg, MD. To learn more about the GGCC visit us at www.ggchamber.org. Find us! Facebook: https://bit.ly/2NmNSpC | Twitter: @GGCCNEWS | Instagram: gburggermantownchamber