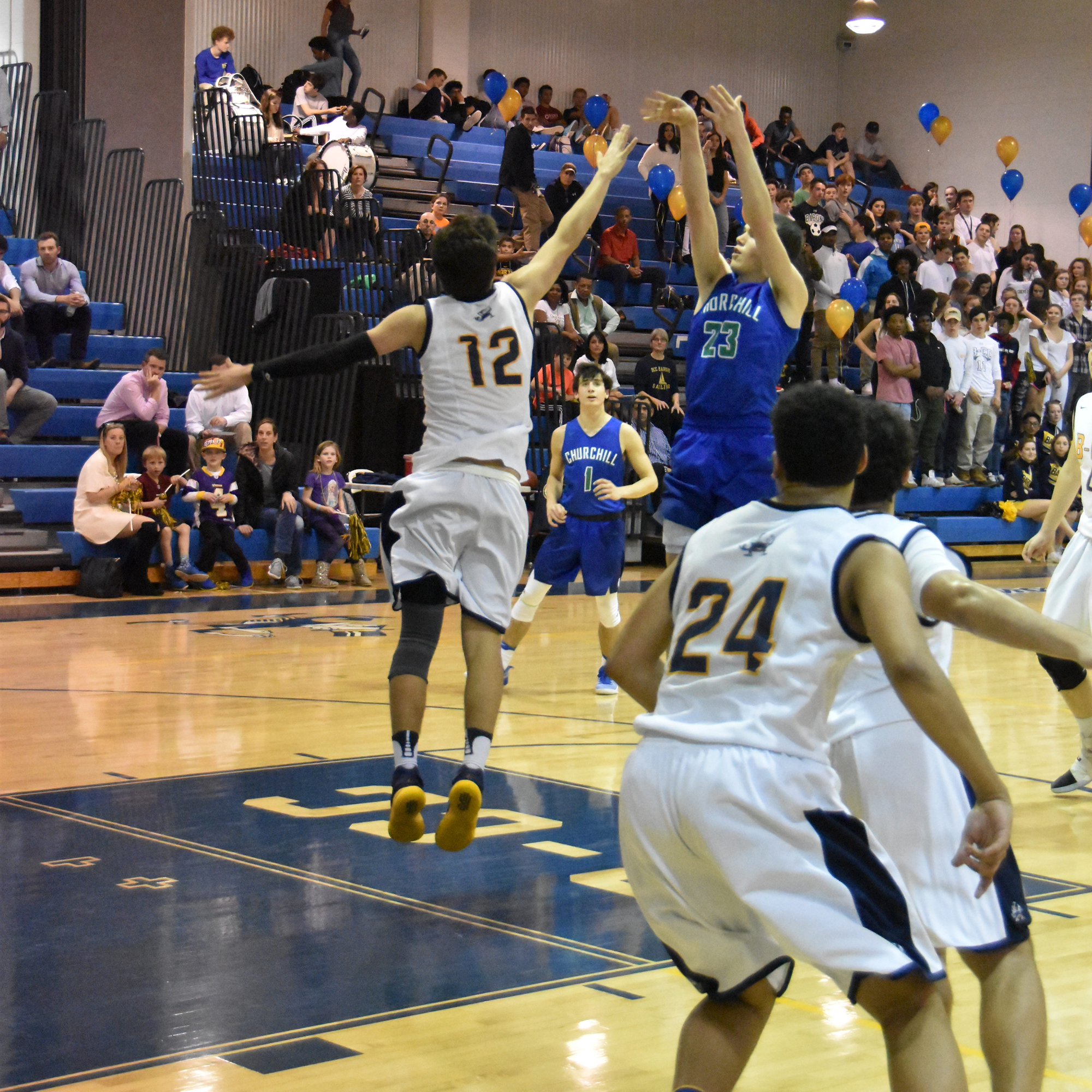 Barons Upend Bulldogs 66-54 in Boys Varsity Basketball (PHOTOS)
It was senior night at Bethesda Chevy Chase (BCC) High School, Feb. 7, as the Churchill Bulldogs visited the Barons. These down county rivals did not disappoint those in attendance in what was a closely contested game with BCC coming out on top 66-54.
In the first half, the Bulldogs lead the early going behind strong three-point shooting of #23 Brad Leventhal who had 17 points in the game, with four three-point field goals. The Bulldogs also had a strong performance from #34 Reed Mosheydi with 14 points.
As the game, progressed BCC's balanced scoring was too much for Churchill to handle. Three Barons were in double figures with #4 Cameron Galic leading the way with 16 points, #12 Thomas Baer and #24 Miles English both with 11 points. Seven BCC players contributed to their 66 total points.
It was BCC's ability to get inside Churchill's defense for rebounds and easy baskets down the stretch that made the difference. Both teams played hard however Churchill's cold shooting in the second quarter contributed heavily to their downfall in what was up to then a closely contested game.
Photos to follow.
Daryl Schultz
Photos: 2017© Daryl Schultz