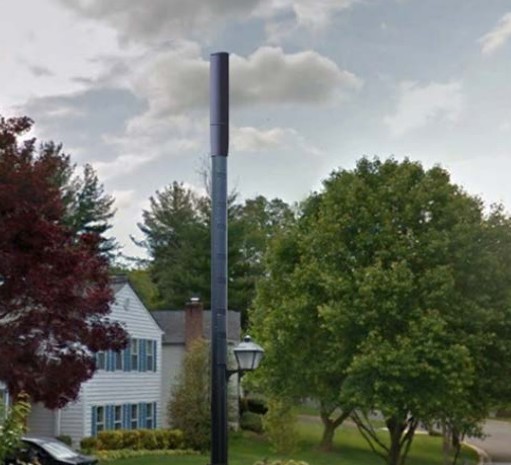 Gaithersburg to Discuss Small Cell Antennas on Monday
The Gaithersburg Mayor and Council will meet Monday night to discuss small cell antennas, an issue that has residents up in arms about unsightly poles and equipment in their neighborhoods.
The meeting will be 7:30 p.m. Monday in the Council Chambers at City Hall, 31 S. Summit Ave.
At the meeting, the Mayor and Council will ask for public comment and discuss any pending actions by the Federal Communications Commission, the terms of a right of entry/franchise agreement and possible zoning ordinance amendments.
Gaithersburg Mayor Jud Ashman said he believed many people have been confused as to the source of this issue, suggesting the city is planning to implement small cell facilities. The city isn't initiating any of the cell facilities action and none of the companies involved have submitted applications.
"We are going through this process because we expect that applications will come in. We recognize that there are federal laws and regulations in play that impact our authority on these matters, our goals are, first, to understand what our legal authority actually is when it comes to regulating these facilities, and then, second, to set policy as to how to process any applications that come in," Ashman wrote in an email.
"It's a complicated set of matters and we are glad to have the public involved with us as we work through them," he wrote.
City attorney Lynn Board and Joe Van Eaton, a lawyer contracted to handle the city's antenna issues, will make a presentation.
Residents will be allowed to testify, Board said in an email.
The FCC has asked for comments through March 8. Ashman said he was hopeful the FCC will listen to communities' concerns.
"In fact, we as a city are taking the lead on advocating to the FCC. Our legal team is currently crafting a formal letter to submit to the commission, and we're working with and building a whole coalition of municipalities and counties who expect to sign on with us as well," he wrote.