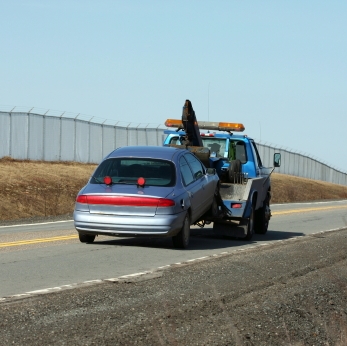 ABC TV 20/20 Features Office of Consumer Protection
Montgomery County's Office of Consumer Protection (OCP) will be featured in an upcoming segment of ABC News "20/20" on Friday, November 30, at 10 p.m.
The 20/20 segment focuses on predatory and aggressive towing practices. In the segment, ABC News Senior Correspondent Jim Avila interviews OCP director Eric Friedman regarding trespass towing and the complaints handled by OCP's investigators.
"I am proud of the work done by our Office of Consumer Protection and I am pleased that they are receiving national exposure on ABC's 20/20," said Montgomery County Executive Ike Leggett. "Our consumer protection office recently celebrated its 40th anniversary, and its activities have previously been reported on national television shows."
OCP, the County's consumer protection agency, investigates thousands of complaints each year involving automotive sales and repairs, new home purchases, home improvements, credit issues, retail sales, Internet services and most other consumer transactions. OCP provides pre-purchase information to consumers, as well as speakers to the community on consumer issues.
For more information and consumer advice, call 240-777-3636 or visit OCP's website at http://montgomerycountymd.gov/consumer.