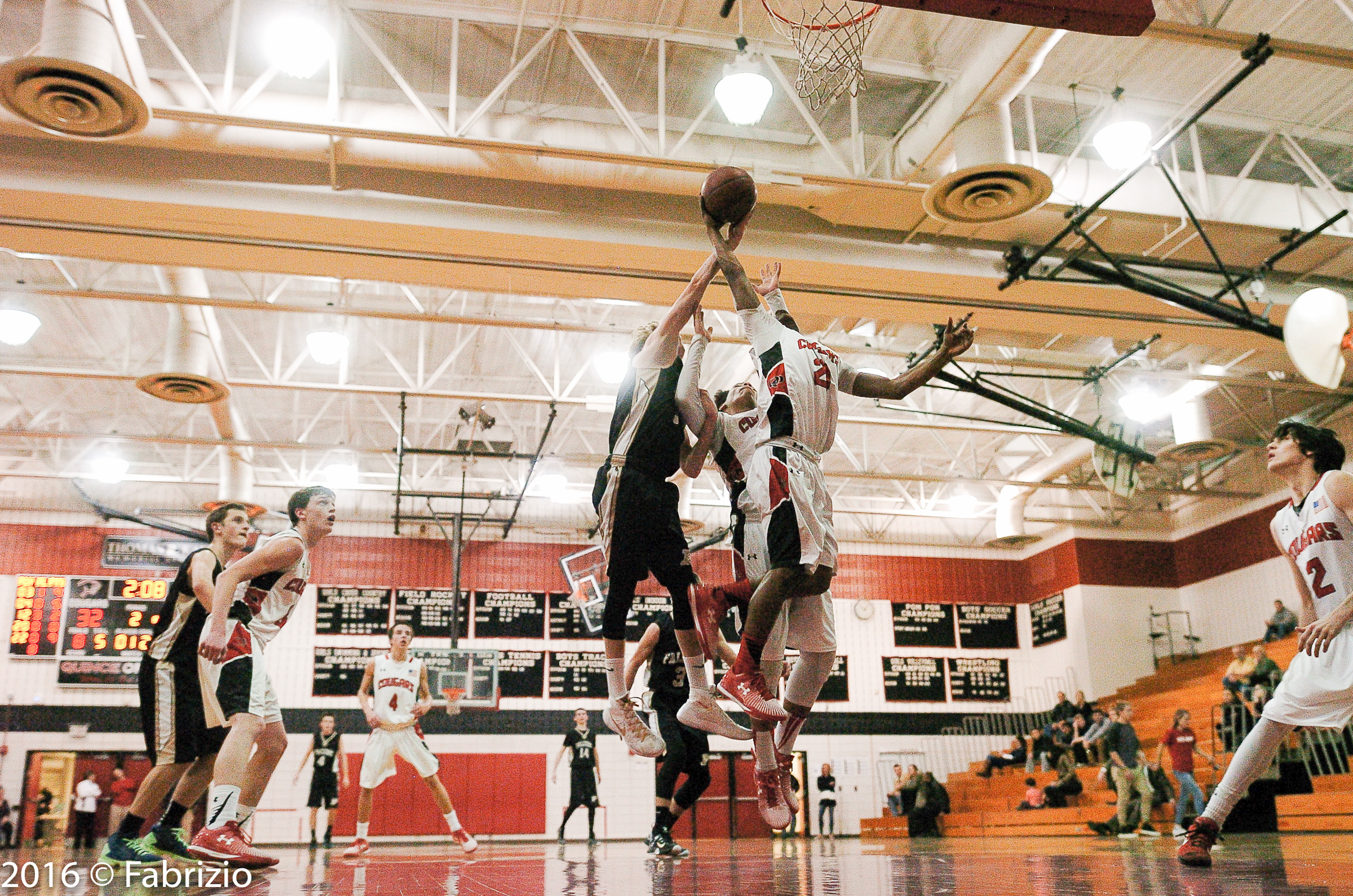 A Long Night in Gaithersburg for the Poolesville Falcons (PHOTOS)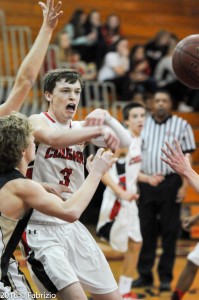 The Poolesville Falcons varsity boys' basketball team came to North Potomac to face the Quince Orchard Cougars with high expectations of a good showing. The Cougars however had other plans for this match.
In the end, the Cougars enjoyed a rare evening when all the subs had substantial playing time as they closed out a determined Poolesville team by a score of 84 to 29.
The leading scorers for QO, John Fierstein and Daniel Dorsey, sat during a long spell of the 3rd quarter and all of the 4th finishing the evening with 20 and 13 points, respectively. David Esser of Poolesville added 12 of Poolesville's 29 hard earned points on the evening.
Towards the closing moments of the game when all reserves were on the court, the atmosphere inside QO's gym changed as the audience cheered the exceptional play of the reserve players who rarely see playing time. The entire crowd exploded when Poolesville's Esnwar Kollipara scored in the waning moments of the game to close the gap to 84-29.
Second graders in Gaithersburg's recreation department's basketball league were the featured pre-game warm-up participants as they joined Quince Orchard's huddle to cheer "Cougars, Cougars" with team captain and point guard Damon Daniel who tallied six points for the evening.
PHOTOS | Phil Fabrizio