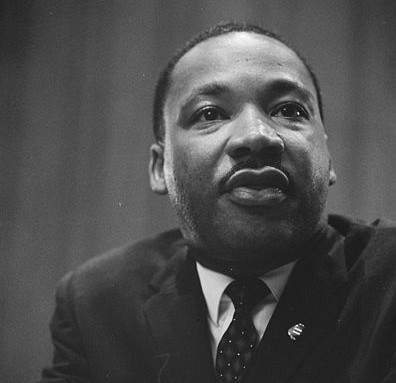 Watch Martin Luther King, Jr. Tribute Live on Montgomery Channel 21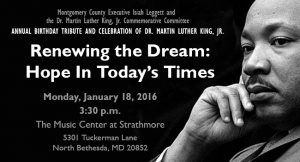 Montgomery Community Media (MCM) is broadcasting the Martin Luther King, Jr. Tribute at The Music Center at Strathmore on Jan. 18 live on Montgomery Channel 21. The program, which begins at 3:30 p.m., will also be live streamed on the MyMCMedia website.
The theme of the 2016 program is "Renewing the Dream: Hope in Today's Times."
The host of this year's Montgomery County tribute is WJLA news anchor Leon Harris.  The program is scheduled to begin with a welcome by Desirea Hughes, who chairs the Dr. Martin Luther King, Jr. Commemorative Committee, and Montgomery County Executive Ike Leggett who will deliver some remarks and present a proclamation.
The multicultural program, which is free for residents to attend, includes live musical performances and an awards ceremony.
Tony Zucconi is the executive producer of Monday's live broadcast. He said it takes eight crew members, including four camera operators, a director and several technicians, to broadcast this show live. The production crew arrives on set at 11 a.m. on Monday, according to Zucconi.
You can watch last year's program online, here.
Members of the 2015-2016 Dr. Martin Luther King, Jr. Commemorative Committee:
Mr. Julian Norment, County Staff Liaison
Craig Rice, Montgomery County Council
Hans Riemer, Montgomery County Council
Desirea L. Hughes, Chair
James Stowe, Vice Chair
F. Martin Rookard, Secretary
Rachel Reed, Program Co-Chair
Jason Rivera-Arrington, Program Co-Chair
Traci Anderson
Commander James A. Fenner, Jr.
Kimberly Hodges
Joan Postow
Tawania McFadden