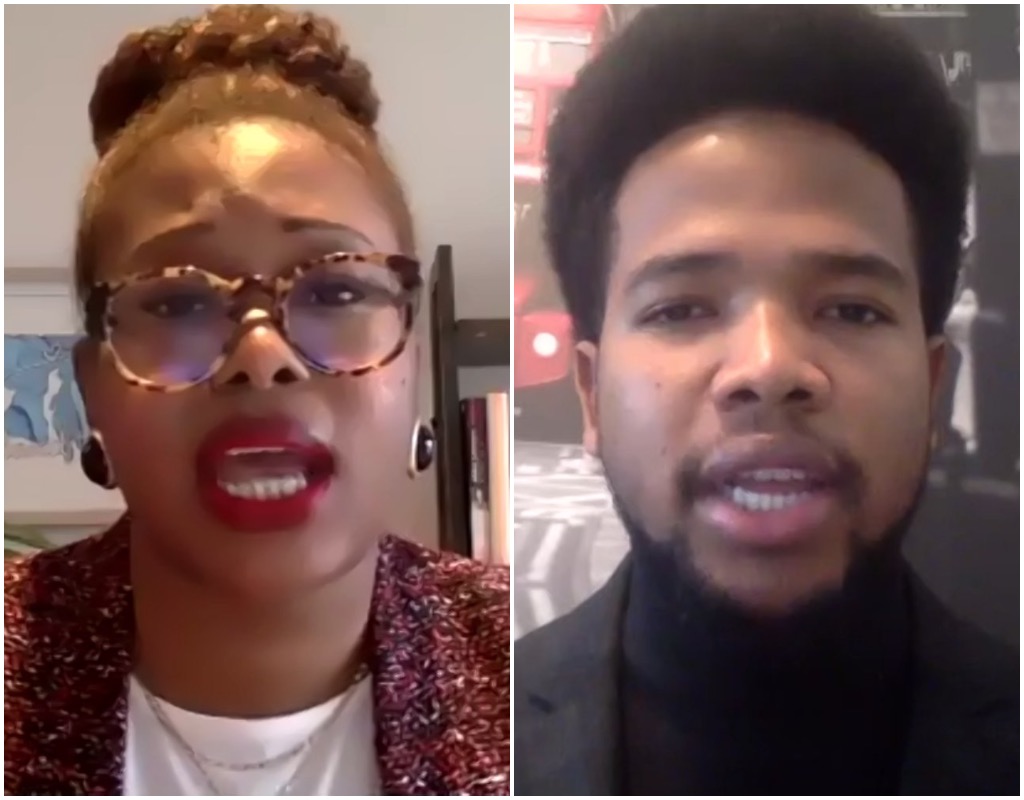 Wilkins, Acevero Introduce Bills Proposing Elimination of School Resource Officers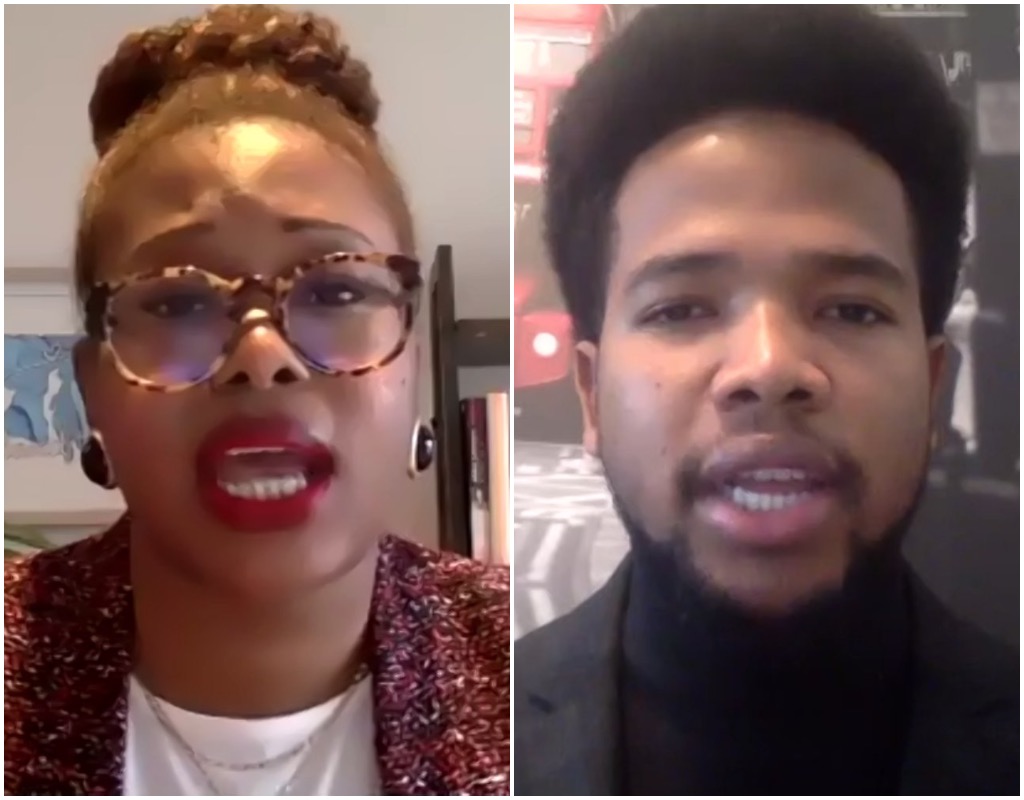 Two State Delegates, representing Montgomery County residents, are introducing legislation in the Maryland House of Delegates aimed at reimagining police in public schools across Maryland. The two bills propose eliminating law enforcement officers in schools and redirecting the funds to mental health services.
Del. Jheanelle Wilkins (District 20) is introducing the Counselors Not Cops Act (HB 496) to the House Ways and Means Committee Wednesday, which aims to shift funds from School Resource Officer (SRO) programs to educational programs for restorative justice and mental health services. The bill proposes that beginning with fiscal year 2023, the governor should alter "the membership School Safety Subcabinet Advisory Board […] to include in the annual budget bill an appropriation of $10,000,000 to the Safe Schools Fund to be used for certain purposes related to expanding the availability of school-based mental health services."
It's time to reimagine school safety & schools without police. Police presence in schools has criminalized students for routine misbehavior, in effect driving the school-to-prison pipeline. Proud to co-author this op-Ed with Del. @GabrielAcevero https://t.co/M16mbo05fF

— Jheanelle Wilkins (@JheanelleW) February 1, 2021
Wilkins' bill serves as a "companion" to Del. Gabriel Acevero's Police-Free Schools bill, which he will introduce sometime later in February. Acevero said in a media briefing Tuesday that police have not effectively been keeping schools safe. He says his bill would ensure "school districts would not be able to contract with outside law enforcement and have a police officer regularly patrolling schools."
Acevero and Wilkins both said at Tuesday's media briefing that officers in schools have disproportionately affected students of color. Acevero said the Police Free Schools Act would help schools be "affirming places," The bill recognizes that schools should be places where students are seen as students rather than criminals, Acevero said.
What our schools need:

•Better paid teachers
•Counselors
•Social Workers
•More nurses
•Restorative justice practitioners
•Culturally relevant & responsive curricula

What our schools DON'T need:

COPS.

Pass the #PoliceFreeSchools Act & the #CounselorsNotCops Act.

— Del. Gabriel Acevero (@GabrielAcevero) February 2, 2021
While both pieces of legislation would eliminate SROs, they would not prohibit school leaders from calling law enforcement agencies in times of emergencies. One of the goals is to prevent educators from calling on in-school officers to respond to certain behavioral incidents.
Acevero and Wilkins' bills were endorsed by several organizations Tuesday including CASA, Schools Not Jails, CAIR, Southern Marylanders for Racial Equality, and Youth is Resources.
Jenny Egan, a juvenile public defender in Baltimore City, says that a single arrest can have a significant impact on children.
"Eliminating school police…it has the power to increase educational attainment and reduce crime," Egan said.
Tweet Recap: Wilkins, Acevero Introduce Bills Proposing Elimination of SROs
Here's a play-by-play, or tweet-by-tweet, of the virtual press conference on Tuesday where Acevero and Wilkins introduced their bills.
.@GabrielAcevero is introducing the Police Free Schools Act, saying that police have not effectively been keeping schools safe. @mymcmedia pic.twitter.com/qNNMJrkyiH

— Deirdre Byrne (@DeirdreByrneMCM) February 2, 2021
.@GabrielAcevero says the Police Free Schools Act would help schools be "affirming places" and recognize that schools should be places where students are seen as students rather than criminals. pic.twitter.com/aKBpUgRIOZ

— Deirdre Byrne (@DeirdreByrneMCM) February 2, 2021
.@JheanelleW's bill would shift funds from SRO programs to restorative justice/mental health services resources.

Wilkins' bill will be heard tomorrow in the House Ways and Means committee. @mymcmedia pic.twitter.com/nmt4bruJ98

— Deirdre Byrne (@DeirdreByrneMCM) February 2, 2021
Pope says the two bills are for legislators "that truly believe the lives of Black and brown students matter–not just as a hashtag, but as reality." @mymcmedia

— Deirdre Byrne (@DeirdreByrneMCM) February 2, 2021
Jorge Benitez, a DACA recipient involved with CASA, says that CASA is fully supportive of the bills aimed at reimagining policing. @mymcmedia pic.twitter.com/yNgQ78rbJr

— Deirdre Byrne (@DeirdreByrneMCM) February 2, 2021
Benitez says, "My story is one of many…and we believe change happens when we speak up and lead by example." @mymcmedia

— Deirdre Byrne (@DeirdreByrneMCM) February 2, 2021
Wilkes says, "We are just really excited to support this legislation." @mymcmedia

— Deirdre Byrne (@DeirdreByrneMCM) February 2, 2021
Nusrat Tusi, who's involved in @CAIRNational. She says redirecting funds from SRO programs to school mental health resources would be a positive change.

"This bill is so vital in preventing the criminalization of children of color."@mymcmedia pic.twitter.com/t9gXkgs6b4

— Deirdre Byrne (@DeirdreByrneMCM) February 2, 2021
Brittany Johnston, who represents an educators organization, says it's time for something different from the "same old, same old" approach."@mymcmedia pic.twitter.com/VKk9drndjm

— Deirdre Byrne (@DeirdreByrneMCM) February 2, 2021
Ichile-Mckenzie says "these bills are necessary when our kids with disabilities are 23%" of those who are arrested.

"In the future, this stuff needs to change," Ichile-Mckenzie says. She adds, she doesn't want children to end up a statistic.@mymcmedia

— Deirdre Byrne (@DeirdreByrneMCM) February 2, 2021
Tori Grace, who's involved in Youth is Resources. Her organization found students are more likely to get arrested when they have police in their schools.@mymcmedia pic.twitter.com/ELzpbE4JXI

— Deirdre Byrne (@DeirdreByrneMCM) February 2, 2021
Janna Parker, a resident of and former educator in PG County, says, "Police police. And that's what they're trained to do."

She says children are developing and shouldn't be criminalized for it.@mymcmedia pic.twitter.com/wD8A2dzx71

— Deirdre Byrne (@DeirdreByrneMCM) February 2, 2021
Egan says there's a real stigma for children who are arrested.

"Eliminating school police…it has the power to increase educational attainment and reduce crime," Egan says.@mymcmedia

— Deirdre Byrne (@DeirdreByrneMCM) February 2, 2021
Acevero said data showed in Montgomery County Black students were 1/5 of the school population but made up half arrests.

He added that they're trying to introduce this legislation at the state level–not just local level. @mymcmedia pic.twitter.com/6jphglcwig

— Deirdre Byrne (@DeirdreByrneMCM) February 2, 2021
It's clarified that this legislation would not prohibit schools from calling law enforcement agencies. However they want to prevent schools from defaulting to responding to certain behavioral incidents by going to an in school law enforcement officer. @mymcmedia

— Deirdre Byrne (@DeirdreByrneMCM) February 2, 2021
.@JheanelleW says the bills are about promoting safety, they're "not just about the removal of officers."@mymcmedia pic.twitter.com/JeY4w9PT7U

— Deirdre Byrne (@DeirdreByrneMCM) February 2, 2021
.@GabrielAcevero says the bill is about promoting education and the experience children are having in schools.@mymcmedia pic.twitter.com/V0BCFDEJsD

— Deirdre Byrne (@DeirdreByrneMCM) February 2, 2021