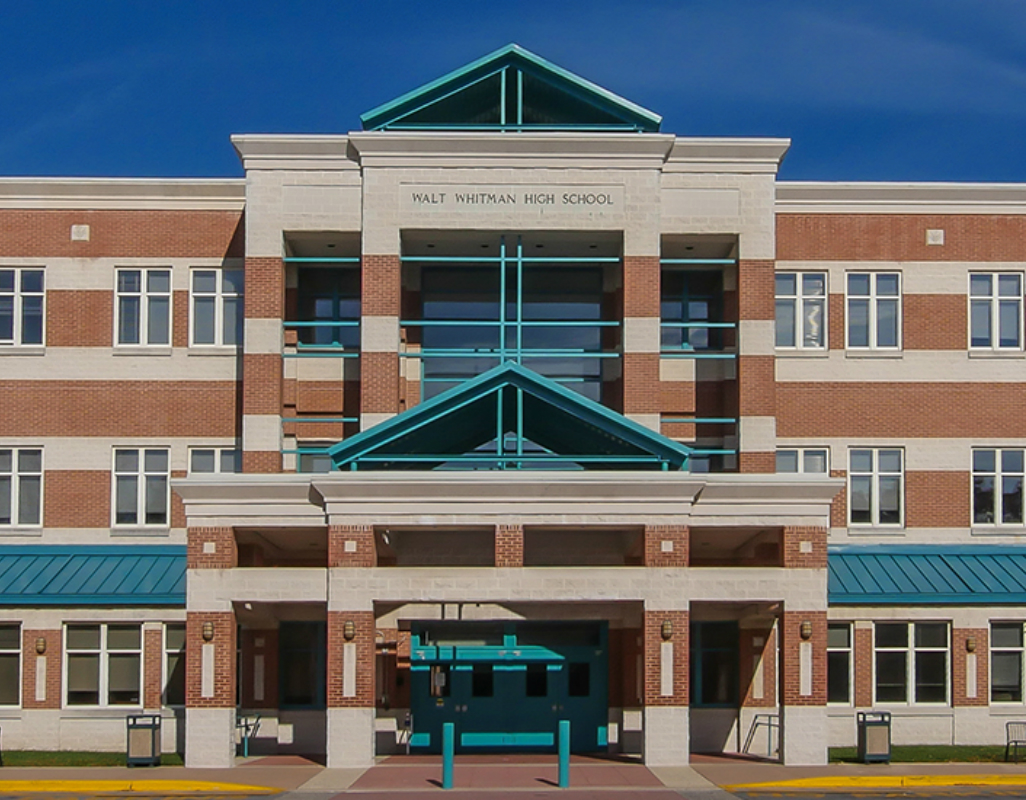 Whitman Students Post Blackface Photo, Use N-Word in Description
The principal of Walt Whitman High School sent a letter to parents and students Monday morning addressing a "hate-bias incident" involving two students.
The letter stated that the two students posted a picture on a private social media account over the weekend of themselves in blackface and used the N-word in their description, which disturbed a number of students, parents, and others in the school community. The school reported this incident to the Montgomery County Police Department, who then worked with the school in the investigation.
"I want to emphasize as strongly as possible that this type of behavior will not be tolerated at Walt Whitman High School," wrote Principal Robert W. Dodd. "Every student deserves to feel like Walt Whitman is their school."
Dodd also mentions the efforts to develop the cultural understanding of Whitman students, citing the presentations given by the Minority Scholars Program in math classes.
"The conversations in these initial sessions have been powerful," said Dodd. "Unfortunately, this most recent incident is another indication that this work needs to be intensified so that all of our students feel safe and valued each day."
Spokesman Capt. Tom Jordan told the Washington Post that the Montgomery County Police deemed the post and description not criminal, but Dodd states that the students will still be subject to "significant consequences" under the MCPS Code of Conduct.
Related Post:
Navarro Calls Whitman Students' Racist Social Media Post 'Severely Disturbing'