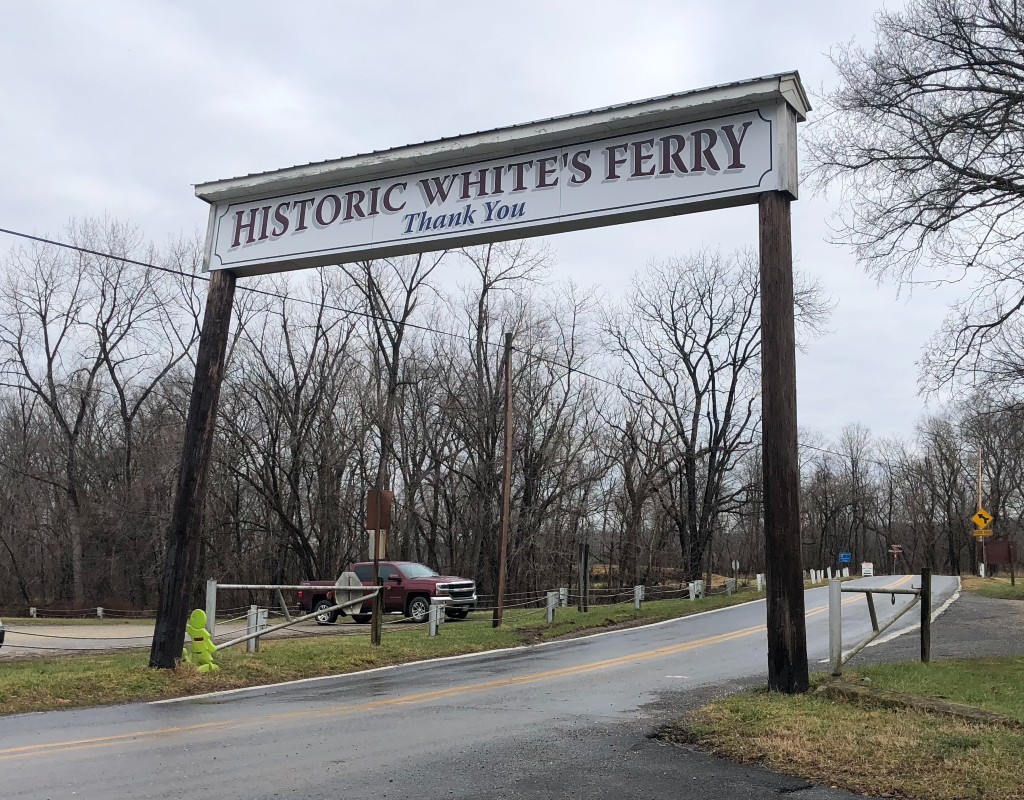 White's Ferry Purchased Following Service Shutdown; New Owner Plans to Resume Service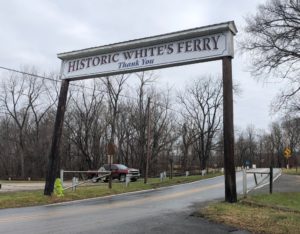 White's Ferry has been purchased following a legal dispute that led to a service shutdown late December, according to a statement Friday evening.
Chuck Kuhn, CEO of the Sterling-based company JK Moving Services, and his wife, Stacy Kuhn, finalized the purchase terms Thursday. The deal includes the ferry, store and Maryland shoreline that facilitates operation, the statement says. On Dec. 28, 2020, White's Ferry announced it would stop service effective immediately following a legal dispute between White's Ferry, Inc. and Rockland Farm, LLC. A November court ruling found that there is no legally established public or private landing on Rockland Farm, the Virginia property where the ferry operates. The two sides were attempting to negotiate an agreement that would keep the ferry running, however the decision to stop service was a unilateral one made by White's Ferry, according to a news release from Loudoun County, Virginia.
Kuhn will work with Peter Brown, the majority owner of Rockland Farm, to get the ferry reopened, and according to the statement, the goal is to purchase the Virginia land site or negotiate a permanent easement with Rockland Farm so the ferry never stops service.
Since 1786, the ferry had transported commuters across the Potomac River between Montgomery County, near Poolesville, and Loudoun County.
"White's Ferry has provided an important and scenic transportation alternative to the swelling demands on our local roads," Kuhn said. "We look forward to working with nearby landowners and local jurisdictions to make this viable for the region." According to the statement, the Kuhns will also work with the Coast Guard and Montgomery and Loudoun counties to reopen White's Ferry.
Kerri Cook, President of the Poolesville Town Commissioners, said the purchase is great news.
"The purchase of White's Ferry is great news for Poolesville and beyond. Thanks to everyone who was involved with the advocacy effort to save the ferry.  Special thanks to our county councilmember, our state representatives and our wonderful community! White's Ferry is not only a vital transportation link—it's a piece of American history," Cook said in an email statement to MyMCM.
Friday morning, before the purchase was announced, Poolesville Commissioner Jim Brown said the service shutdown is significantly hurting businesses.
"We have quite a few businesses in Poolesville that are specifically built on ferry traffic— the profit comes from ferry traffic," Brown told MyMCM. Chuck Copeland, who has lived on White's Ferry Road since the 1990s, said some residents invested in area homes and businesses with the expectation that the ferry would be available.
"Just as a resident, I'm a pastor in the community, my kids grew up here— it's tough because you want to go to Leesburg, nobody wants to ride all the way through Point of Rocks," Copeland said.